If there's one thing James Bland learned while creating his Emmy-nominated web series Giants, it's that just because you're great at wearing multiple hats, doesn't make them any less heavy.
In season one, Bland maxed out his resume as the show's lead actor, writer, director, executive producer, and editor–all while working full-time as a digital producer for TV Land. But going into season two, Bland knew for that sake of his creativity–and sanity–he would have to start delegating.
"'If you want to go fast, go alone. If you want to go far, go together'–that was the idea going into season two," Bland says. "There were times where in season one, the crew was so small that I would operate the slate, yell action, and then be in the scene. So as a result, my focus wasn't there as a performer. I wasn't able to go deep into this character because I was constantly having to switch from character to director to producer."
Giants, which is part of Issa Rae's production company Issa Rae Presents, follows three black millennial friends in L.A. as they grapple with issues like mental health and sexual identity. It's the type of show, much like Rae's Insecure and its web series predecessor The Misadventures of Awkward Black Girl, that speaks so directly and authentically to aspects of the black experience that remain underrepresented in film and TV.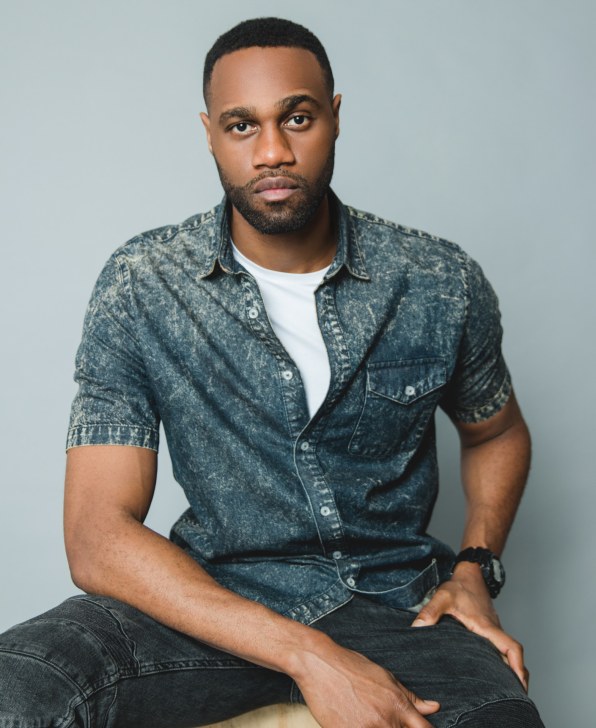 "Giants is a show that we like to say is for the culture–a show that is very black and unapologetic in our blackness and our experience. But we knew that it could not be for entertainment purposes alone," Bland says. "There's a level of spirituality. There is a demand to really tackle social issues that are often stigmatized or trivialized particularly in communities of color. I did not want to sugarcoat anything."
And to deliver on his mission statement for Giants, Bland had to distance himself from his vision while simultaneously holding the reins. For season two, Bland stepped out of the edit bay, brought on two producers, created a writers' room, and got different directors for each episode.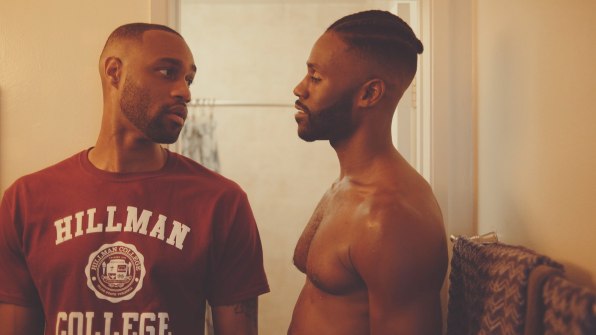 "It's important to have artists at every phase that you trust–it's good to be able to take a step back and allow someone else to put their lens on it," Bland says. "I'm really close to the project so I have strong opinions about the creative direction. However, the writers and the directors that I brought on were folks [whose opinions] I really value because I was a fan of their work on other projects. I didn't always pull the 'this is my show' card."
In addition to the creative side, Bland also built a business team to help strategize on brand partnerships for season two. Bland successfully funded season one through an Indiegogo campaign. But when crowdfunding fell short in meeting season two's much higher production cost, brand partnerships became a sensible solution. Using YouTube's analytics, not to mention all the unofficial product placement in season one, Bland and his producers were able to find their demographic to approach the right companies and show them how their products or services could be incorporated in the show. Bland has managed to secure partnerships with a range of companies and organizations like Nike, Lyft, haircare brand Miss Jessie's, and even the AIDS Healthcare Foundation for an episode where someone has a sexual health scare.
"The art is important, but I needed folks who also understood the business of filmmaking," Bland says. "We're filmmakers, but we're independent filmmakers and so it cannot all be about the art. We had to figure out a way to finance this."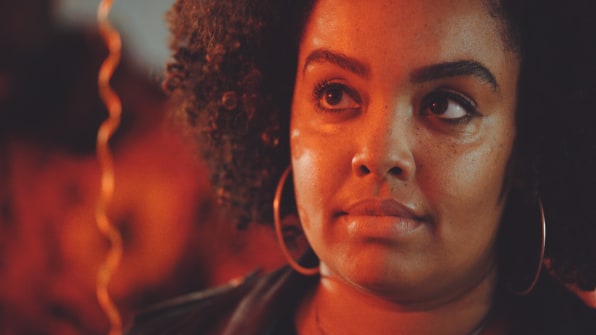 Of course, a network picking up a web series like Giants would ease the financial strain of production costs, as well as deepen the pool of creative talent working on the show. Bland says he's certainly open to the idea, but only if what he set out to accomplish with Giants in the first place is never compromised.
"I'm open to whatever vehicle is going to take Giants to the heights of its potential. What that looks like, I'm not sure. I'm definitely open to staying as a digital series. I'm also open to collaborating with a network if they see the vision," Bland says. "The most important thing is the vision of the show. And if the show loses that, then what's it all for at the end of the day?"
Watch seasons one and two of Giants here.