The headline news was that the company had decided to get out of the business of supplying content to Netflix in favor of launching its own direct-to-consumer streaming service featuring Disney, Pixar, Star Wars, and Marvel titles, debuting in late 2019 once all the necessary rights were back in hand. Disney was also taking a 75% ownership stake in BAMTech, the streaming technology company originally founded by Major League Baseball, providing it with a robust platform of its own for new services. And Iger announced that a new streaming service from Disney's ESPN arm—once expected to launch by the end of 2016—would be ready by early 2018.
"Early 2018" turned out to be today. ESPN+ is launching at a price of $4.99 a month, or $49.99 a year. Available on iOS, Android, Apple TV, Amazon's Fire TV, and Chromecast, it's not a standalone experience, but rather part of an updated version of the same ESPN app that provides some free features and (if you authenticate as a paying customer) full programming from ESPN in its traditional linear-TV form. The app upgrade is more personalized to each user's interests than its predecessor; has a higher level of visual polish; and, the company says, loads video 50% faster.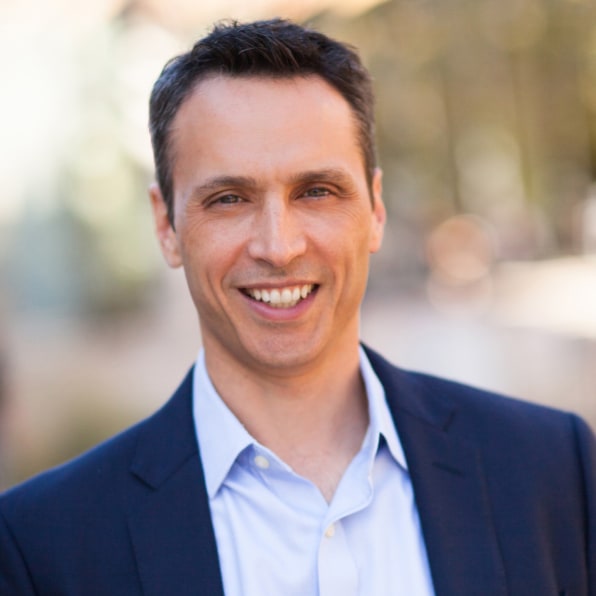 Nothing about ESPN+ is intended to make anyone less likely to subscribe to a pay-TV package that includes traditional ESPN. Jimmy Pitaro, the company's new CEO, made that clear with almost the first words out his mouth at a small ESPN+ press briefing the company held at its Los Angeles facility, hosted by executives from ESPN, BAMTech, and Disney. "I think it's important to highlight the fact that this service will be complimentary to our existing business model," he stressed. "We will continue to invest in, and drive value from, that multi-channel business, which has served us quite well over the years, and we expect will continue to do so. But in parallel, we'll now have additional ways to serve the sports fan."
Still, even if ESPN+ isn't meant to immediately usher in a radically new era for ESPN, it's the first taste of a big change for Disney that's "the apotheosis of a long-running strategy we've had at the company to get closer to the consumer and to be a direct-to-consumer business," said Kevin Mayer, the newly named chairman of a new Disney division responsible for direct-to-consumer services. (The division was created as part of a recent reorg that itself reflects the company's willingness to reshape itself to make streaming a priority.) That shift will play out across future versions of ESPN+, the upcoming Disney service, and—assuming Disney's $52 billion acquisition of most of 21st Century Fox goes through—a Disney-controlled version of Hulu.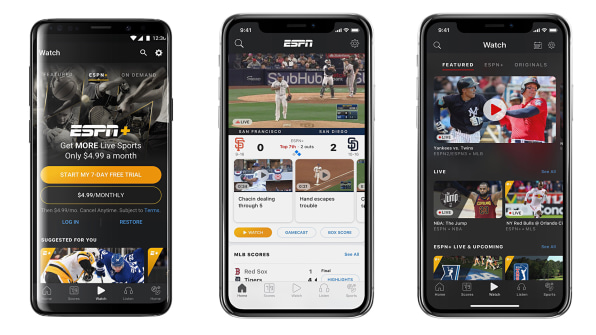 Maniacs, Cricket Fans, And Alumni
ESPN's existing business—the one that Pitaro said ESPN+ was intended to supplement, not displace—is huge, but in flux. According to research firm SNL Kagan, the company gets an average of $7.86 a month per subscriber, a chunk of consumers' cable-TV bill that is the envy of the industry. However, as familiar a household presence as ESPN is, it isn't quite as pervasive as it once was. Nielsen numbers show that homes with ESPN peaked at 100 million in 2011 and shrunk to 87 million by the end of 2017.
That shrinkage doesn't represent a decline in interest in sports in general or ESPN in particular. Instead, fewer people are choosing to pay for conventional pay TV at all, instead opting to do their video consumption over the internet. But rather than mess too much with its traditional business model, ESPN has chosen not to follow HBO's lead and offer a full-blown streaming version of itself unbundled from other TV networks. (Iger did say in 2015 that it was inevitable that ESPN would someday be sold direct to consumers as a streaming service, but he added that such a move was at least five years off; in the interim, you can get ESPN as part of a streaming bundle such as DirecTV Now, YouTube TV, or Sling TV.)
That's not to say that the executives at ESPN's Los Angeles event declared that cord cutting isn't a thing. They just said that they didn't think of cord cutters as a specific constituency when they created ESPN+. "In my mind, that's not really a customer segment," said Michael Paull, CEO of BATMTech. "I think there are types of people, and programming they like, and places they want to watch it, and we're going to go after those people."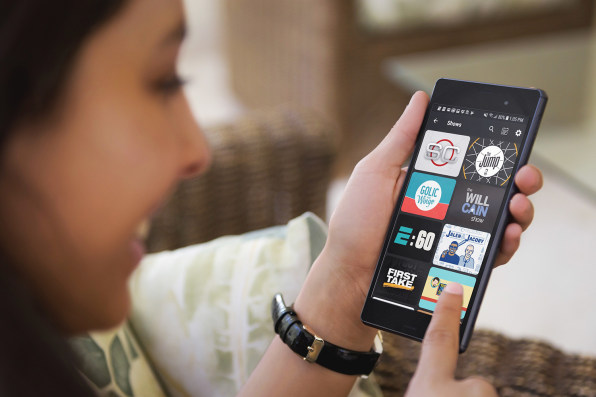 More specifically, ESPN+ is aimed at three types of people. First, there's ESPN superfans: "The maniacal, the fanatic—the sports fan that just wants more sports," as Pitaro described them. The service also targets fans of sports that don't get vast amounts of coverage on traditional TV, and those who follow college teams beyond the biggest names.
For those sports maniacs, ESPN is producing a substantial amount of original programming for ESPN+, including Draft Academy (featuring NFL prospects), Details (with Kobe Bryant analyzing NBA game film), and Quest for the Cup (a seven-week Stanley Cup series). A new documentary about Bobby Knight, part of the much-praised "30 for 30" series, will premiere on ESPN+. And a gigantic back catalog, including all past 30 for 30 documentaries and decades of coverage of stuff like the Masters and Indy 500, will be available on demand. "Programming this in a non-linear way is a dream for people who have been working in a linear way for a long time," said Burke Magnus, ESPN's executive VP of programming and scheduling.
On linear TV, with its fixed amount of time to fill, the popular generally trumps everything else. That's why ESPN in its traditional form devotes a lot more attention to football and basketball than rugby and cricket. The 10,000 live events that ESPN+ plans to stream a year, by contrast, include a profusion of the latter two sports along with a thousand soccer games (including every out-of-market Major League Soccer game); hundreds of boxing matches; gavel-to-gavel tennis coverage at the U.S. Open, Wimbledon, and Australian Open; and 20 conferences' worth of college sports, from football to wrestling. (There are also more than 180 MLB and 180 NHL games per season.)
Over at TechHive, my colleague Jared Newman pointed out that ESPN+ won't offer comprehensive coverage of niche sports; superfans of golf, soccer, tennis, boxing, and other sports will still probably want to seek out games that appear on linear ESPN, specialty sports networks, and (in the case of boxing) even HBO, Showtime, and pay-per-view broadcasts. Still, ESPN hopes that fans don't fixate on what ESPN+ doesn't have. It offers plenty of exclusives of its own, at a relatively low $5/month price of admission. "We're never going to program the linear network to have a boxing-specific show or a cricket-specific show," said Connor Schele, the company's executive of content."This allows us to become a lot more targeted in that way."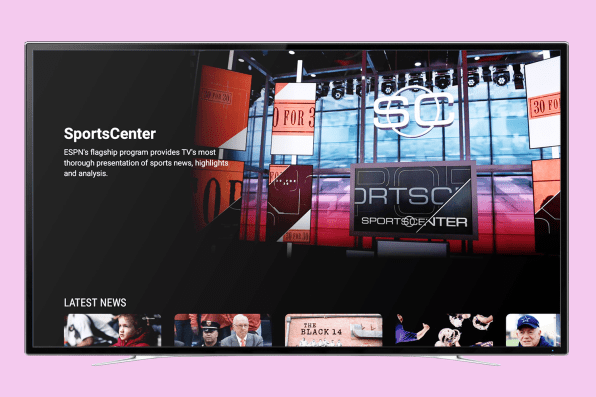 "A Demand Curve For Sports"
The fact that ESPN+ is not currently awash in the sort of mass-appeal games that are traditional ESPN's stock in trade is not a sign that the company is philosophically opposed to streaming them. Instead, it says, it's a matter of economics—it pays $1.9 billion a year for NFL rights, for instance—and that the mix on linear TV and the streaming network will evolve. "Jimmy and I will be making that call, and Bob [Iger]," Mayer says. "There will be a shift over time. We will start to titrate where these rights go to optimize the economics for our business and to best serve consumers." ("I would just add that we're really good at this," commented Pitaro, making the point that ESPN's nearly 40 years of institutional knowledge remains valuable even in changing times.)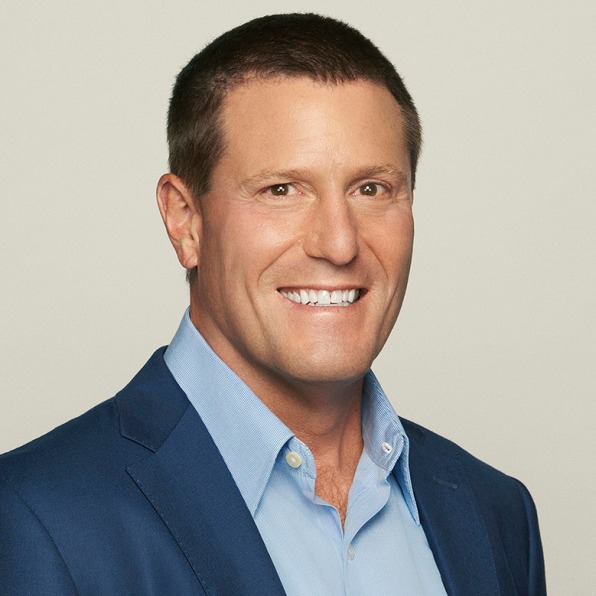 There's also a hint of a future, more atomized ESPN in one part of the new streaming offering that doesn't sound like a particularly big deal: You can now subscribe to a MLB.TV out-of-market baseball package within the ESPN app, for the same $25/month price you'd pay if you bought it directly from the MLB. The company is already talking about building out a "marketplace" with other sports in different sorts of packages. Taken to its extreme, that could change ESPN's business model more than if it simply started offering its linear networks as unbundled streaming services.
And the company is open to the idea of breaking up the world of sports in new ways. "There is a demand curve for sports," said Mayer. "I don't think a monolithic subscription is necessarily the best way to fulfill that demand. There are a lot of people who want to buy a single sport, a single weekend, a single city, a certain event. If you look to other markets outside the U.S., that's not unusual." He added that excelling at satisfying that demand curve offered ESPN its greatest profit potential—but that "a lot of work" remained before such a scenario could become reality.
Wherever ESPN+ goes, the company says that it's willing to be patient about profits. "This is strategic for us," emphasized Mayer. And even in its early days, ESPN+ should be valuable to Disney in ways that go beyond the bottom line. As ESPN, BAMTech, and Mayer's direct-to-consumer group steer the service through its launch, they expect to come out on the other end with lessons that will serve Disney well when it rolls out its upcoming Netflix rival and (should the Fox deal close) brings Hulu into the fold. When Mayer descibes the launch of ESPN+ as "the first inning," he may be referencing one of the most well-worn sports metaphors of them all—but in this case, it happens to fit.