You have to hand it to the press-hungry folks at Madame Tussauds in San Francisco. Hours after news broke this morning that Apple cofounder Steve Wozniak is deactivating his Facebook account, PR reps for the famous wax museum blasted out an email release with this picture: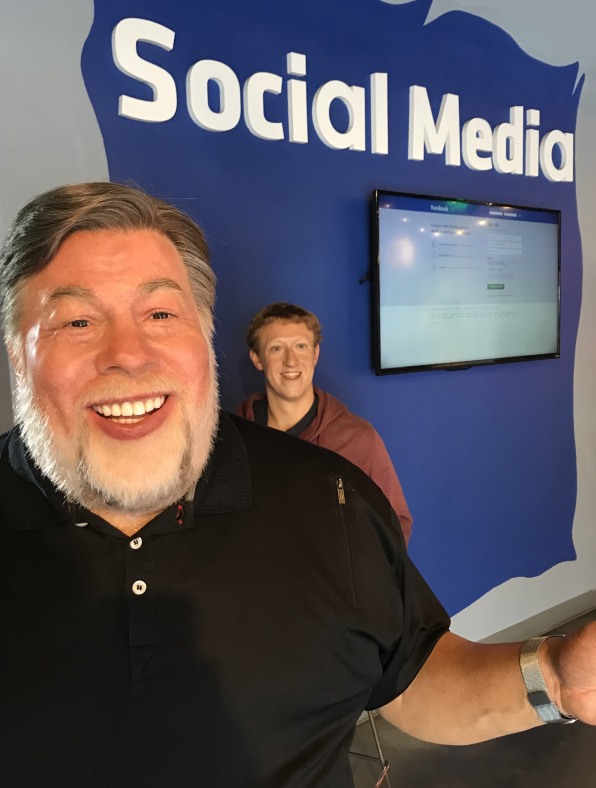 The subject line read, "Steve Wozniak turns his back on Facebook at Madame Tussauds San Francisco." In the background, you'll notice a smiling wax figure of Facebook CEO Mark Zuckerberg—or some version of Mark Zuckerberg. If you told me that was just an old statue of Alex Winter wearing a hoodie, personally, I could be convinced.
Either way, nice gag, Madame Tussauds.