TED gift bags have been known to go a bit overboard. Last year, the conference set up a "gifting experience," where attendees could stuff their TED-branded Lululemon bags with $170 Creme De La Mer face creams and $129 Google Home speakers. There were $449 G-Ro suitcases that were so popular that they quickly went out of stock. Such swag almost makes the conference's $8,500 to $17,000 price tag worth it.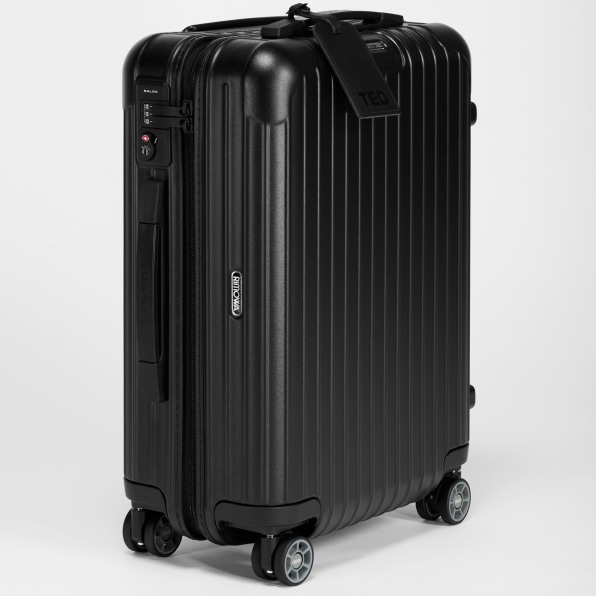 This year, TED attendees won't have to duke it out over fancy luggage. Each of the 2,000 participants will receive a suitcase made by Rimowa, a 120-year-old German suitcase brand owned by Louis Vuitton's holding group, LVMH. Rimowa has many well-known fans, including design experts like Apple's Jony Ives and Karl Lagerfeld, and celebrities like Kanye West and Gwyneth Paltrow. The custom-made TED cases will be almost identical to the black Rimowa polycarbonate "Salsa" that retails for $550. Attendees will be sent their luggage in advance, so they can wheel it to the event.
These luxury suitcases will surely cause some serious TED envy, but they also tell a story about how Rimowa is associating itself with the kinds of the entrepreneurial, tech-forward people who attend TED. Over the last few years, direct-to-consumer startups like Away and Raden have tried to compete with Rimowa by offering high-quality luggage at lower prices. Rimowa appears to be reasserting itself now, making the case that it was among the original luggage innovators. Eighty years ago, it pioneered the aluminum suitcase, which withstands fire and humidity.
"We're leaning into the story that our cases have always been associated with adventurous travelers who want to make their mark on the world," says Hector Muelas, Rimowa's chief brand officer. "That's exactly the kind of person represented in a TED attendee."