Adrienne Kronovet grew up in North Carolina, to a family that once owned clothing factories. But by the time she was born, much of apparel manufacturing had left America. She remembers running through her grandfather's empty warehouses as a child, playing among the boxes and unused equipment.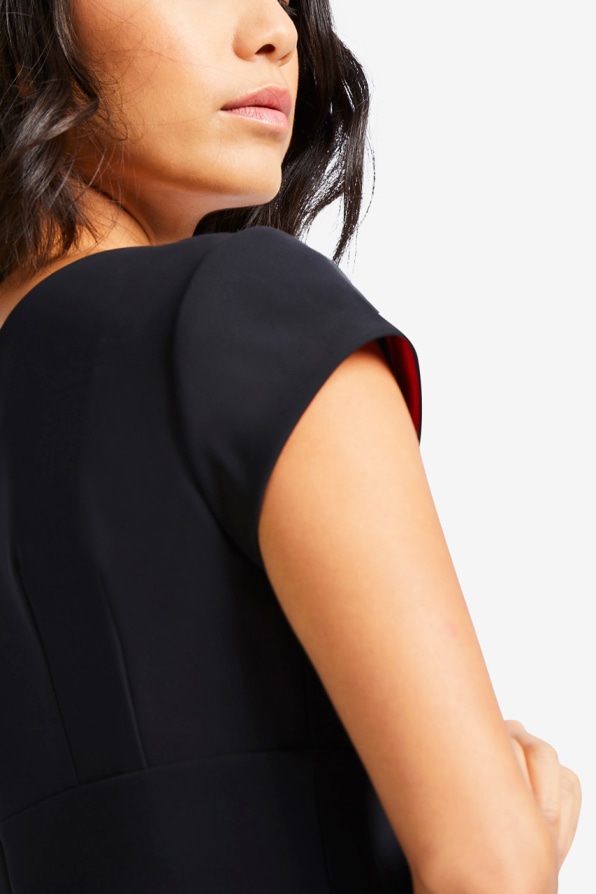 After graduating from college last year, Kronovet decided to launch her own American-made clothing business, this time making the clothes in factories in the garment district in New York. Her brand, Ameliora, focuses on women's suiting, creating blazers, trousers, and shift dresses out of Italian wool, lining each piece with silk. Selling the products on her website, without retailer markups, she's able to sell blazers for $475 and trousers for $175, which is significantly less than other luxury suit-makers on the market.
The brand just launched but has already developed a following, particularly among women in formal industries like law and government where suits are part of the uniform. The pieces are designed to look professional, but also feminine and modern. The blazer, for instance, has a mandarin collar, and instead of regular trousers, you can opt for a legging. The lightweight wool is designed to be worn all year round.
Kronovet is also committed to helping women who are struggling to re-enter the workforce look professional. Women are invited to send in their personal story for a chance to win an Ameliora outfit every month.