A decade ago, Tommy John launched with an interesting proposition. The company would sell futuristic men's briefs and undershirts made from high-tech materials that wouldn't bunch or untuck, thereby eliminating the everyday annoyances of, well, wearing underwear.  (The brand's motto is "no adjustment needed.") Kevin Hart was so impressed by the underwear that he decided to invest in the brand in 2016.
Today, the brand launches a line of women's camisoles and underwear made from some of the same fabrics as the men's collection. They will come in two fabrics (Air, which is ultra light and anti microbial, and Second Skin, which is extra soft). These pieces promise not to pinch, bunch, or roll, and they're priced between $20 and $36. The brand says it will be launching a broader range of women's loungewear over the next few months. The products will be sold online, and will be available in department stores like Nordstrom and Bloomingdale's next year.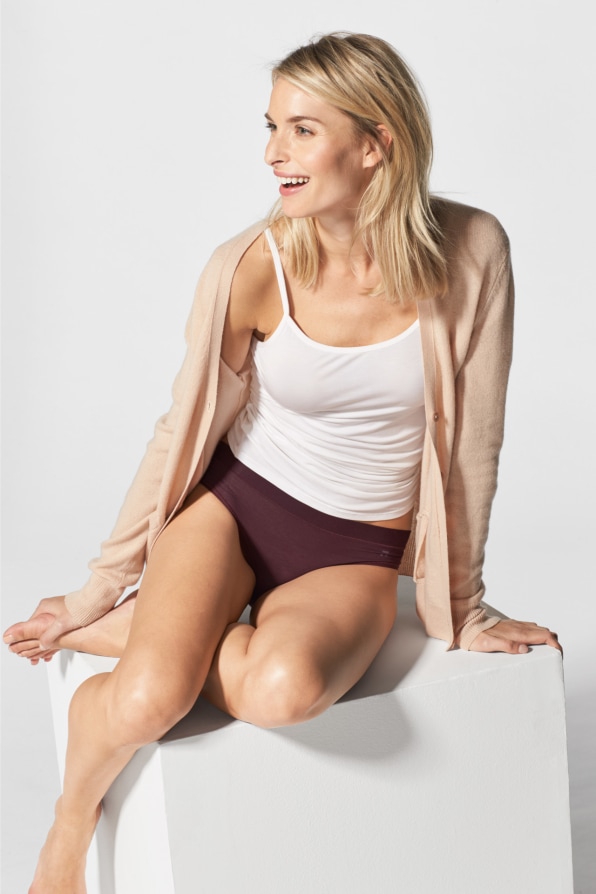 Tommy John is highlighting comfort in its women's line rather than sexiness, which is how women's underwear has historically been marketed. But there has been a trend over the last five years of underwear startups like Lively and MeUndies targeting women based on how soft and wearable the fabrics are, and making the case that feeling good in your skin is inherently sexy.
Erin Fujimoto, cofounder and head of merchandising, says that brand thought hard about whether to create a separate brand name for the women's line, because Tommy John is so associated with menswear. But in the end, they decided it was better to keep both men's and women's under the same name because it is so strongly associated with quality.