Work isn't the universal provider it used to be. It pays some people decent wages and benefits. But, these days, it leaves a lot of people short of what they need to earn. For example, only 15% of retail workers nationwide make a living wage, according to Just Capital, a corporate responsibility research firm. Many new jobs are either temporary or offered on a contract basis, not full time, meaning they don't provide the middle-class security that traditionally came with a job.
And that's before we address the looming threat of automation. Once robots and artificial intelligence can move boxes around warehouses, drive trucks down highways, and answer calls in call centers, traditional employment may be a minority sport–something involving only a slice of the population. We'll reach a situation where some people can work for a living while everyone else is struggling on gigs and handouts.
There are lots of emerging ideas to address this. We could, for example, have portable benefit schemes, where workers collect fractions of benefits between gigs, thus making up whole benefits. We could expand the Earned Income Tax Credit–a popular scheme supported by the left and right–so it reaches more people. Most popularly, we could have a universal basic income (UBI), like the one advocated by Andrew Yang, the New York entrepreneur turned candidate for president.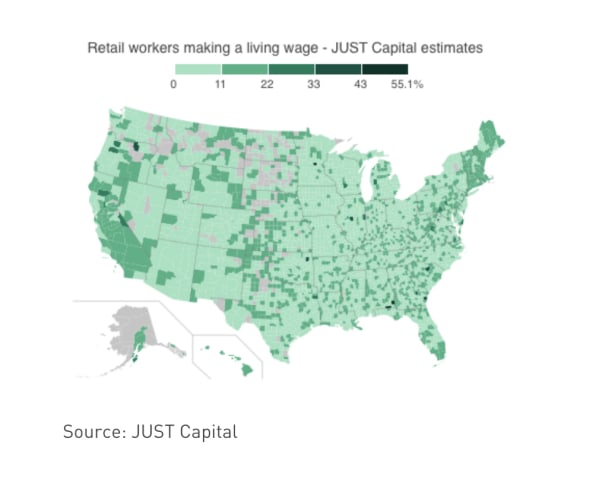 The problem is UBI, though, is obvious: it's very expensive. Yang's version–which calls for everyone to get $1,000 a month–would cost $2 trillion a year. This is at a time when, as a nation, we're already $21 trillion in debt, and many of us aren't keen to pay more taxes (Yang would institute a national value-added tax, sort of like a sales tax). While UBI has a lot of admirers, the real question isn't whether it's a good idea worth trying. It's how you find $2 trillion to pay for it.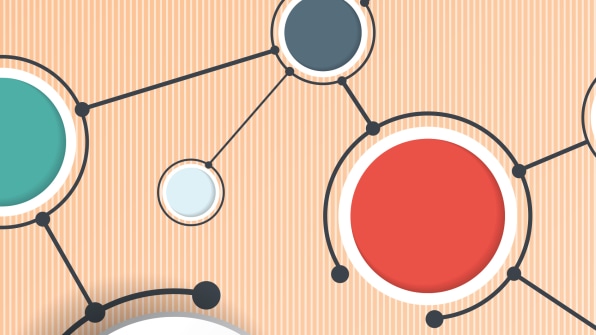 Enter Universal Basic Assets
One answer may come in the form of "universal basic assets" (UBA). UBA can mean a fund of publicly-owned infrastructure or revenue streams–like  Alaska's Permanent Fund which pays residents up to $2,000 a year from state oil taxes. Or, it can mean actual assets that drive down the cost of living, like tuition-free education and free public broadband. There are lots of proposals going around now that fall into these two camps–below are some examples.
Entrepreneur Peter Barnes has called for the creation of a Sky Trust that would both limit the amount of carbon dioxide in the atmosphere and provide revenue from carbon taxes. These "carbon dividends" solve two problems at once: income inequality and climate change. He would also tax corporations for using natural resources, on the thinking that the atmosphere, minerals and fresh water around us represent a "joint inheritance." He would also tax speculative financial transactions and use of the electromagnetic spectrum.
The U.K. think-tank IPPR recently proposed a similar "sovereign wealth fund owned by and run in the interests of citizens." It would finance the fund with "a scrip tax of up to 3% requiring businesses to issue equity to the government, or pay a tax of equivalent value," sales of land owned by the U.K. monarchy,  and higher inheritance taxes.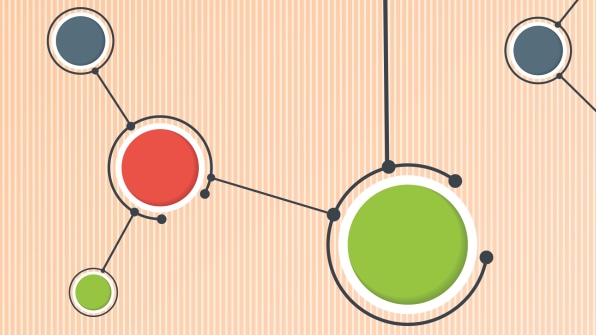 Blockchain can help
Blockchain technology could offer a way to divide of publicly-owned infrastructure so it's genuinely publicly-owned. We could issue tokenized securities in the assets around us giving everyone a stake in their environment. Then they could trade those tokens on exchanges, like they were cryptocurrencies, or use the tokens as collateral on loans.
For example, if cities and towns develop new solar-powered micro-grids, shares in the projects could be issued to residents, say Michael Casey and Paul Vigna in their new book The Truth Machine: The Blockchain And The Future of Everything. The residents would have the right to buy energy from the project as well as to trade the asset to their neighbors. "This may be how we confront the future: as owners of our personal stakes in the common good," the authors write. Some early-stage versions of this already exist, like Project UBU.
Marina Gorbis, executive director of the Institute for the Future (IFTF) in Silicon Valley, argues that basic income payments are insufficient for fixing inequality. The real source of economic divergence isn't that some people have jobs and others don't, she says. It's that some people own assets like houses, stocks, while others don't.
She calls for capturing assets that we currently give away, like our personal data that Google and Facebook exploit for billions.  She wants more cooperatives and employee-stock-owned companies that hand value to workers rather than shareholders, and more community-owned communications systems and utilities. IFTF's map of universal basic assets includes several examples of assets that could be collectively owned via blockchains, including co-operatively owned versions of Uber and eBay.
At bottom, the idea of UBA seeks new ways to raise money without resorting to new taxes. It's about opening up assets and bringing the market into more areas of life, empowering individuals, and recognizing the public goods that we currently give away to corporations. Some form of UBA may be a more viable way to achieve to UBI than relying on taxpayers or Congress to do their worst.