On an organic strawberry ranch on the California coast, orders arrive from Good Eggs, a San Francisco-based online grocery service, three times a week at 7 a.m. As soon as the order comes in, farmworkers pick the berries and pack them on a truck. By the early afternoon, they're at Good Eggs' San Francisco warehouse. If someone living in San Francisco orders strawberries, the berries sometimes arrive at their doorstep the same day they were picked. The freshness is part of a strategy that the company thinks it can use to compete with Amazon-Whole Foods.
Good Eggs first launched in 2011 as a digital version of a farmer's market, bringing local produce to customers who didn't have time to shop in person. By 2015, it was struggling. The company had quickly expanded and then crashed badly, closing its locations in New York, Los Angeles, and New Orleans, and laying off 140 workers. But the San Francisco location stayed open, changed leadership, and worked to solve its problems in just one market. Today, it announced $50 million in new investment led by Benchmark, a Silicon Valley VC firm, with additional participation from existing investors Index Ventures, Obvious Ventures, S2G Ventures, DNS Capital, Uprising, and Collaborative Fund.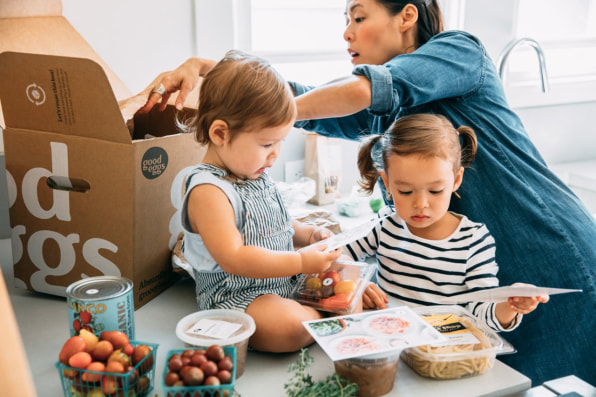 The investors saw an opportunity for the company to grow, even in the face of Amazon's purchase of Whole Foods, which now means competing against free grocery delivery for Prime Members in San Francisco. "I think there is a type of customer who wants what they stand for related to food to not be from the largest e-commerce provider in the world," says Bill Gurley, general partner at Benchmark. "I think that Whole Foods is already at a scale that makes some of the local work that Good Eggs does impossible . . . it's a little counterintuitive, but when you get to where you have 1,000 stores, it's remarkably inefficient to source locally. You can actually be too big to deliver against that value proposition."
Good Eggs has its own warehouse designed for grocery delivery, rather than shipping to a supermarket warehouse, delivering to a supermarket, unpacking, shelving an item, and then having someone pull it from that shelf to deliver it to a consumer. Without a retail store, the company can also use a different environment; produce, for example, stays refrigerated, and employees wear warm clothing to work with it, something that wouldn't happen in a supermarket produce section.
After initially expanding too quickly, the company hired a new CEO, Bentley Hall in late 2015, and was able to turn the business around. From 2016 to today, the company's average order size has increased 21%. The company has grown more than four times, even while competitors like Instacart and Amazon have entered the market. The cost of Good Eggs' offerings are fairly similar to Whole Foods; eggs and dairy prices are slightly lower. Produce, which Good Eggs says it sources to a higher standard, is 4% higher on average. It declined to share specific numbers, but Hall says that Good Eggs is delivering thousands of grocery orders each day.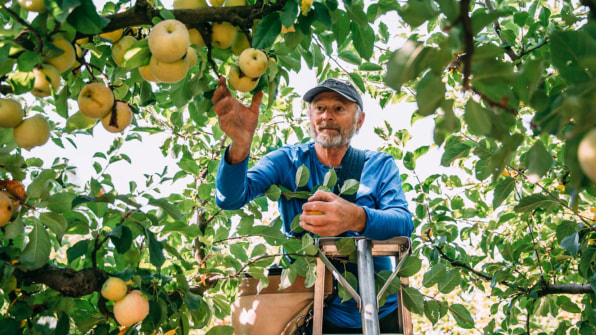 When Hall took over as CEO, he says that the biggest shift the company made was to focus on what customers wanted. The team at Good Eggs started offering more products so that it would be possible for someone to buy a full week's worth of groceries in one place.
It's now possible to buy freshly baked bread from Tartine (a local bakery where buying in person can mean waiting 30 minutes in line); beer from Eel River Brewing Company, a certified organic and zero waste nearby brewery; milk from an organic dairy so sustainable that it runs its farm vehicles on fuel from cow poop; and meal kits for tacos or pork chops. An organic "ugly citrus" box includes seasonal fruit that looks less than perfect but tastes good. The website now offers 4,000 items, a fraction of a typical supermarket's scope, but with curated options for every standard item, from meat to snacks, that someone might want to buy.
The company also expanded slightly beyond its original scope for fruits and vegetables, which originally came only from a small radius around San Francisco. Customers consistently requested bananas, which don't grow in California. Good Eggs recognized that bananas are the top-selling fruit in the U.S., and decided to tweak its local-only policy.
"We said, look, we are not going to buy bananas from Chiquita or Dole for multiple reasons, but . . . if we can find a banana that meets sourcing criteria, that is not local, we should be comfortable making that tradeoff," says Hall. The bananas now come from an organic, Fair Trade-certified cooperative in Ecuador, though the vast majority of produce comes from within 250 miles of the Bay Area.
Hall also focused on Good Eggs' finances. The company had been losing money on every order, but within months, Hall had improved finances enough that the company was able to successfully raise $15 million in a Series C round of investment in July 2016. "I think there's an opportunity for somebody to build an authentic brand, like a Patagonia type of brand in grocery, as a trusted source for a certain segment of market," says Vishal Vasishth, co-founder and managing director of one of the company's investors, Obvious Ventures. (Vasisth previously worked as chief strategy officer for Patagonia.)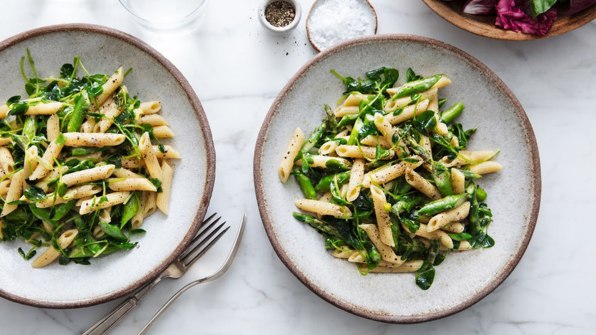 At first, he says, Obvious was hesitant about the opportunity–grocery margins are thin and prior to Hall's arrival, the company's metrics weren't good. "You have to have the discipline of making sure you are delighting the customer within the constraints of being a profitable business," he says. "That was our biggest worry." But during a series of meetings with Hall, the investors saw those numbers consistently improve. "Directionally, it made us feel like he can do this."
The company now plans to quadruple its operations in the Bay Area, opening a new warehouse in the East Bay and adding hundreds of jobs within the next year, and then open in Southern California in 2019. "[We're] not trying to be everything to everybody," says Hall, who sees regional grocery chains like Wegman's as an example of the type of contiguous geographic growth he plans for Good Eggs. "We're trying to serve our core customer and core geography."
Within a decade–by 2025–a Food Marketing Institute report estimates that online groceries will reach $100 billion in annual consumer sales. Within five to seven years, the researchers say, as many as 70% of American consumers will regularly buy food online. Some portion of those sales will go to Amazon. But Hall believes that Good Eggs will continue serving its niche.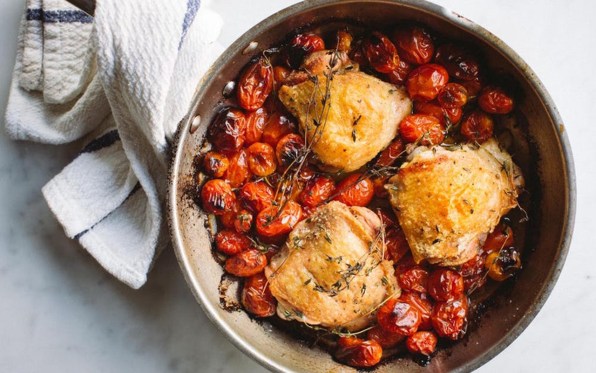 "I think [Amazon is] going to continue to go mainstream, and I think they're going to continue to do what they've always done–lower price and faster delivery," he says. "But I don't think they are going to move in the direction of increasing quality, and increasing their expertise and perishables, increasing the true customer experience beyond just speed and price."
It's not the only startup trying to succeed at selling healthy groceries online. Farmstead, another Bay Area grocery startup that considers itself a tech company, sells a small selection of products from its own warehouses. It argues that it can deliver orders more correctly than an app layered on top of a traditional supermarket. "Most supermarkets have legacy problems, and their inventory is not very accurate," says Farmstead CEO Pradeep Elankumaran. "They wind up not having most things that you're really looking for." The service offers choices to help cater to customers' exact needs–a "smoothie banana," for example, is always extra ripe, something that's key to know when you're not picking out a banana yourself. The startup has raised $4.8 million so far, a fraction of Good Eggs' investment, but is also quickly growing.
Vasishth, from Obvious Ventures, says that while he thinks that Amazon's purchase of Whole Foods is a good indicator of where the world of groceries is headed, he also believes there's room for multiple players in the industry. "There's an opportunity for Good Eggs to reimagine food and reimagine grocery towards a much fresher product," he says. "They are very strong on fresh produce, so we are using the strength of freshness and access to small farms as a way to make a better product than Whole Foods and other players."