Snap is continuing in its effort to keep the younger folks engaged in its app. Today it introduced a new group chat feature, making it possible for up to 16 people to video chat with each other at a time.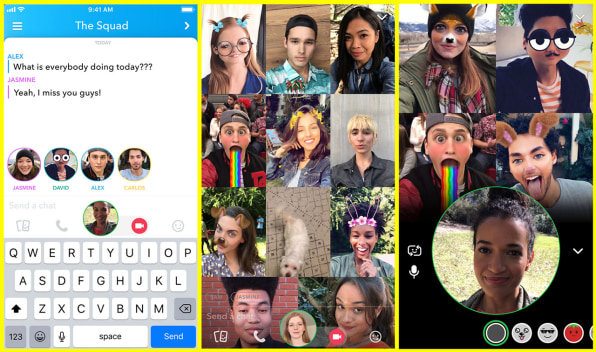 According to the announcement, Snapchat users can use lenses to alter their faces, or just audio or text in. The feature is being rolled out to users this week.
Snap has been sputtering of late. It's had a few big rounds of layoffs over the last few months as part of a new restructuring. And yesterday, analyst firm MoffettNathanson published the results of a focus group in which younger users expressed their dissatisfaction with Snapchat's redesign.
This video group chat feature may be one way to keep Snap users interested, but the company will probably need more tricks up its sleeve if it wants to adequately address the design criticisms.