For the most part, small local projects like street improvements or transit system expansions struggle to attract federal dollars, and lean heavily on state and city funding to come to life. But in 2009, the Obama administration introduced a new type of grant that, for the first time, enabled the federal Department of Transportation to invest in hyperlocal transit projects.
This was one year into the recession, and the number-one thing on everybody's minds was economic recovery. Obama's idea for the Transportation Investment Generating Economic Recovery (TIGER) grants was that the federal government could put funding–around $500 million annually–behind small projects that would boost local economies by increasing mobility and creating jobs. Some of the most successful TIGER-funded projects from the last nine years include the Indianapolis Cultural Trail, an eight-mile protected bike and pedestrian trail that serves as a linear park connecting six districts throughout the city, and a bike and pedestrian network along the interstate through the Pueblo of Laguna in New Mexico, one of the state's poorest regions.
Under the Obama administration, around 25% of TIGER funds went to bike and pedestrian projects, and as much as 30% went to mass transit like bus and commuter rail lines. Less than half went to roads and bridges.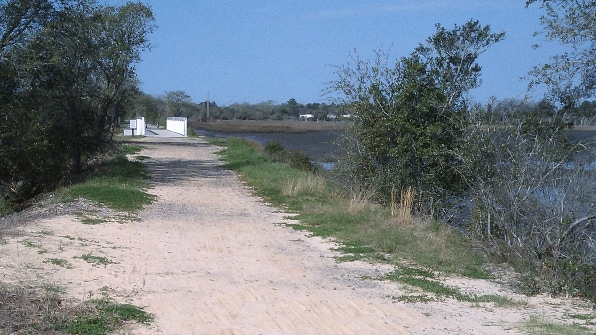 But we are in the Trump era now, and the current president ran on a platform glorifying our nation's auto infrastructure. Predictably, nearly 60% of this year's TIGER grants went to highway projects–an all-time high. Mass transit pulled in just 3.8%, with bike and pedestrian projects getting 18%.
To local transit planners and economists, this new direction for the TIGER grants is worrisome. The overarching goal of Trump's infrastructure strategy is, according to the White House, to "help ensure [that] Americans living in rural communities have access to the quality infrastructure they deserve." That type of "quality infrastructure" generally means highways. And by excluding bike and pedestrian infrastructure from the equation, the administration is overlooking an enormous opportunity for economic growth in rural, more difficult-to-access parts of the country.
Designated, off-road trails for hikers and bikers can attract millions of dollars to state and local economies for relatively little up-front investment. The outdoor recreation economy, in 2017, generated around $887 billion in consumer spending, and created 7.6 million new jobs. Developing and prioritizing bike and pedestrian routes in less densely populated areas encourages people to move slower, and to spend more money in diverse ways along routes.
In cars, people tend to speed by smaller towns and rural areas, and spend money along the way only on gas and quick snacks. Trails support longer stays and more diverse spending, advocates say. "The reason there could be a great restaurant somewhere is because of a trail," says Dennis Markatos-Soriano, the executive director of the East Coast Greenway. The popular Elroy-Sparta trail through Wisconsin, for instance, brings $535 million from tourism annually, and the near-constant stream of bikers, horseback riders, and hikers supports a network of local hotels, restaurants, and shops. And RAGBRAI (the Register's Annual Great Bicycle Ride Across Iowa) follows a different trail route throughout the whole state every year and brings thousands of participants and tourism dollars to an otherwise under-visited state.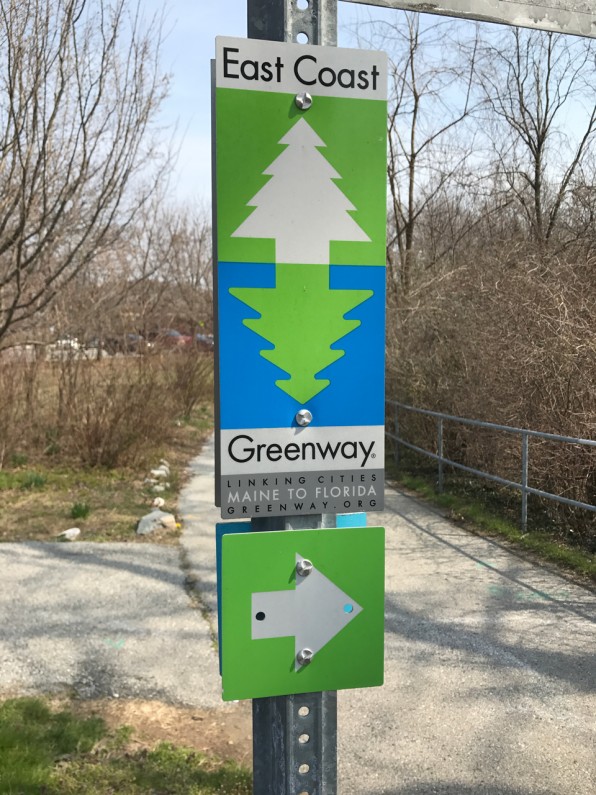 That type of connectivity and local economy growth is what the East Coast Greenway is trying to bring to the East Coast. When completed, the trail will span around 3,000 miles from northern Maine to the southern tip of Florida, and pass through major cities like New York and Philadelphia as well as rural parts of North Carolina and 14 other states. Markatos-Soriano imagines the trail as something of a melting pot for the entire region–one that connects rural and urban in a totally natural way to extend tourism and economic growth along the whole trail network.
To date, the trail is 32% made up of off-road, protected paths. The "unconnected" segments of the trail veer onto auto roads, but when the trail is completed, it will be completely car-free. "A lot of the pieces we're working on now are connecting other, larger pieces of the greenway," Markatos-Soriano says.
This year, the Greenway has one major success through the TIGER program: A $12 million grant to complete a section of trail along the Schuylkill River in Philadelphia, which was, according to Markatos-Soriano, "by dollar value, the biggest piece left to do in Pennsylvania." The state launched a bipartisan lobbying effort to secure the federal grant, understanding that connecting the whole eastern part of the state by trail will boost local economies in and around Philadelphia, and along the whole corridor.
But Charleston was not as lucky. Though local Greenway and alternative transportation organizers were pushing to get funding build a new bike and pedestrian access bridge over the Ashley river, the TIGER funding did not come through. The conversion would have created the only multimodal access from the region west of Charleston into the city, says Katie Zimmerman, director of Charleston Moves. "Forty percent of Charleston's hospitality workers commute in from West Ashley, and parking is only getting more expensive," ZImmerman says. "They need another way." The Charleston gap is one of the largest in the East Coast Greenway, and closing it "keeps turning into a political nightmare."
Unlike Pennsylvania, where elected officials have a history of advocating for progressive transit projects, South Carolina's elected officials are much more car-centric, and in line with the current federal administration, despite the fact that the process of developing the TIGER application generated a substantial amount of local support for the project, Zimmerman says. While securing a TIGER grant to override political intransigence around bike and pedestrian projects was possible in the Obama years, it's much less likely under Trump.
While the significant shift in the type of projects funded through the Trump DOT's TIGER program has certainly put greenway organizers like Markatos-Soriano on high alert, they're also viewing this obstacle as an opportunity to organize further. While there have been rumors that the TIGER program will disappear under Trump, the opposite seems to actually be true: The congressional omnibus spending bill introduced in late March tripled TIGER funds to total $1.5 billion. "That doesn't necessarily mean more money for multimodal projects," Markatos-Soriano says. But the ECG, in partnership with the Pennsylvania Environmental Council, launched The National Alliance for Trails and Greenways to connect not only ECG projects, but multimodal trails all across the country to consult on "what's happening with federal funding, and what our leverage points are to help more smart investments go into trails and greenways throughout the country."
Of course, they'll have to adjust those levers for our current political climate. While the Obama administration might have been swayed by the sustainability benefits of trails, the Trump administration, which pulled out of the Paris climate agreement, will not be. But perhaps emphasizing the positive economics of bike and pedestrian connectors is something he could get behind.