Facebook and Amazon may be dominating headlines lately, but Snap isn't doing so great either. The company has reportedly cut around 100 people, predominantly from its advertising team, reports Bloomberg.
This is part of a larger restructuring at Snap. Earlier this month, it laid off about 10% of its engineering staff; in January, it axed dozens of employees, mostly from the content team.
These cuts, writes Bloomberg, are the "final step in a restructuring process set in motion in the fourth quarter." We'll have to see if this is the last team that will see sweeping cuts at the company. Meanwhile, Snap's stock is down after this news broke. It's fallen over 1% since it opened this morning.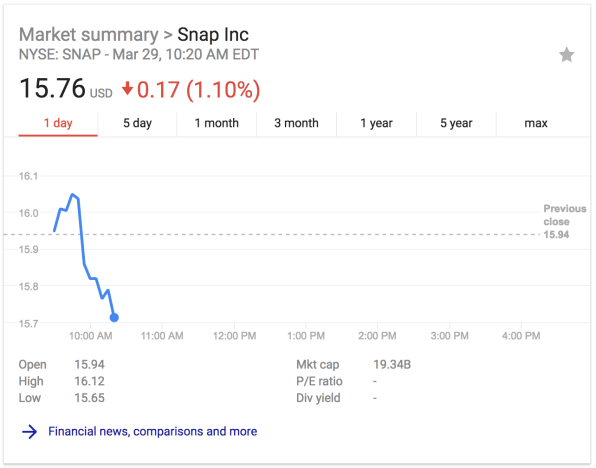 I reached out to Snap and will update if I hear back.