It's becoming the new normal: An American entrepreneur heads to Italy, finds a top-notch artisanal shoe factory, then sells the shoes online at a fraction of the price charged by designer brands making shoes in comparable factories. Sneaker brands Koio and Greats have done this, and women's shoe brands M.Gemi and Idoni. This trend is fundamentally disrupting the luxury market, giving customers a more affordable alternative to European heritage brands like Louis Vuitton and Prada.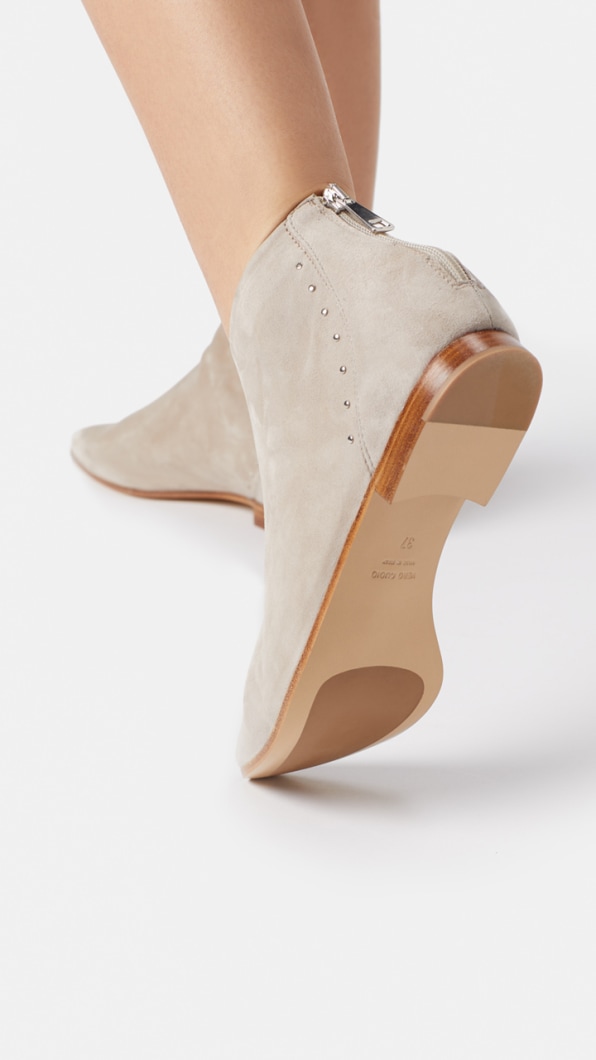 Tamar Miller, a retail veteran who has served in top roles at Gap Inc., Lord & Taylor, and Macy's just launched Bells & Becks, an Italian-made shoe brand that produces flats, sandals, and heels. By selling the products directly to consumers online–without the middleman retail markups and the capital costs of bricks and mortar–Miller believes she can sell the shoes at 40% less than brands selling shoes of comparable quality in department stores. But that doesn't mean the shoes are cheap: Sandals start at $185, while heels and flats start at $350. But for comparison, Gucci or Chanel shoes made at similar factories start at $700 and go up to several thousands of dollars.
Given the many Italian-made shoe startups on the market now, brands are beginning to differentiate themselves in terms by design. Bells & Becks is going for minimalistic design, with clean lines and a feminine palette of golds, silvers, and pastels. This sets it apart from Idoni, which makes smoking-slipper inspired shoes, and M.Gemi, which drops shoes weekly based around the most recent trends on the market.