Whenever it's been my turn to ask a hiring manager some questions before wrapping up a job interview, I've typically fallen back on, "What do you like about working here?" If I'm lucky, I'll get some insightful reflections on the work culture or musings on what about the work feels meaningful.
There's a better approach to get more valuable information. Turns out, you should  ask different questions depending on the level of the role you're interviewing for. After all, job interviews are fact-finding missions: You've got to use them to learn as much about the role and organization as you possibly can. And the criteria you'd use when assessing how well you might fit in depends a lot on your needs and wants–at both your current career stage and the one you're hoping to get to. Here are a few questions to ask hiring managers.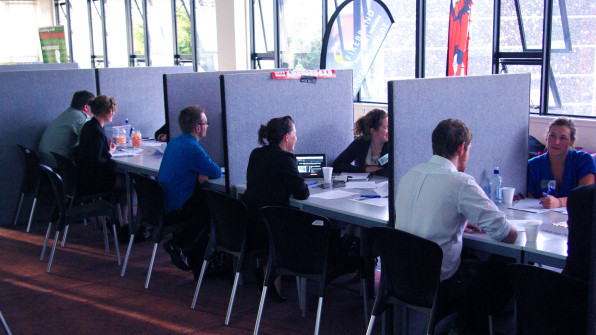 Entry Level
Ask questions about career advancement. Early on in your career, your top priority should be to learn as much as you can and look for ways to grow. So an obvious question for a hiring manager might be:
What do you offer in terms of job training and professional development?
As Gwen Moran pointed out in Fast Company recently, not every organization has the budget for robust programs on that front, but managers are typically keen to offer mentorship and growth opportunities all on their own. If you're talking directly with the hiring manager, you might ask:
How do you work with your team members to help them grow and advance in their roles?
Or you can inquire about chances to tackle "stretch" assignments on your own–a tactic Fast Company contributor Ximena Vengoechea particularly recommends. For example:
Do junior-level employees tend to take on challenging projects once they've mastered the fundamentals of their jobs?
---
Related: How To Know Which Skills To Develop At Each Stage Of Your Career
---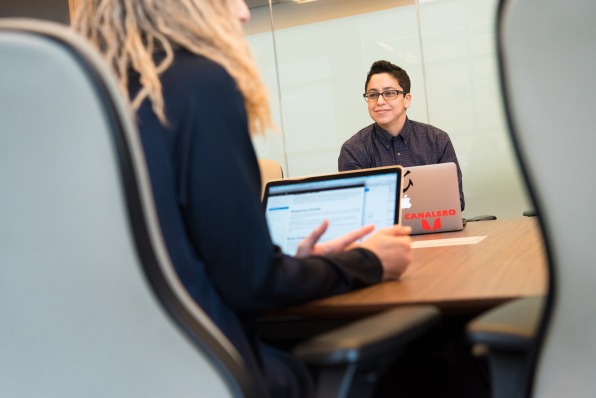 Associate Or Management Level
Ask questions about the team and work culture. Obviously, you'll want to look for a great work culture at every stage of your career–it's never worth putting up with a toxic environment at any level. But after three to six years in the workforce, culture and team dynamics may play a bigger role in your happiness and success on the job.
For one thing, you might be hitting a life stage where you've started a family or are planning to soon, so work-life balance may be a top priority. For another, you're likely taking on your first few managerial roles, so you'll want to know how the teams collaborate and what your duties–and opportunities–might be in terms of hiring direct reports and helping them grow.
LearnVest's Meghan Rabbitt suggests a few sharp questions for unpacking some of this:
What's the process for onboarding employees, and how do you handle beginner mistakes?
Sure, this one applies just as much to your own experience getting settled as it will toward anyone you might wind up managing, but more than that, says Rabbitt, "Asking about the kind of support that's provided to new employees can give you a sense of the organization's commitment to helping the workforce grow and learn." She also suggests listening for any pushback against the insinuation that you might make mistakes (of course you will!), which could be a red flag.
How does this position support the company's mission, goals, and projected success?
Again, ask this question no matter what level job you're applying for, but listen especially closely to the answer when you're aiming for an associate position. Entry-level jobs tend to be pretty heavy on executing priorities other people set for you; associate and managerial positions are more strategy-focused, requiring you to figure out how best to serve the company's goals. The hiring manager should be able to articulate the expectations for this role, and the resources you will (and won't) have for delivering on them.
---
Related: How To Interview For A Job When You've Been The Boss For Years
---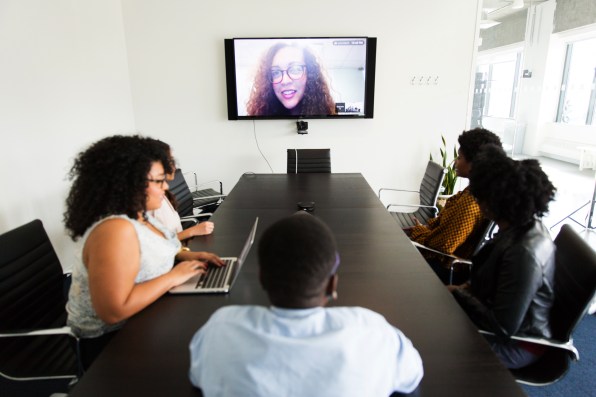 Senior Or Executive Level
Ask questions about visibility and impact. At senior levels, your top goals should shift from growing your own career toward helping others grow theirs. Your own reputation and success depends much less on your own firsthand efforts than it used to, and a lot more on how you manage and cultivate the people who report to you. So ask a question like:
How closely will the leader in this role be working with the teams in charge of executing our strategy?
Some C-level roles can be somewhat isolating, where you set the strategy but don't have much contact with those responsible for putting it into action. This isn't necessarily a terrible thing, but it does require senior execs to change up their leadership styles. As Danielle Merfeld, who's now CTO of GE's renewable energy business, put it in 2016, "the higher-level the role, the more managers need to shift from oversight to coaching." That means spending "more time discussing [team members'] approach to tasks and managing their responsibilities, and less time reviewing their actual output," she explained.
Senior leaders also need industry-wide visibility in order to continue advancing professionally, so you may ask about those opportunities, too:
What are your expectations for the person in this role interfacing with the press, taking on speaking opportunities, and communicating the organization's achievements with the rest of our industry?
Not only can asking these questions depending on your career stage help you gain some useful information for assessing an opportunity, it also lets hiring managers know that you have expectations of them, too.