The Federal Trade Commission has opened a "non-public probe" into the company's privacy practices. In a statement just posted on its website, the FTC wrote that it "takes very seriously recent press reports raising substantial concerns about the privacy practices of Facebook." The investigation was first reported by Bloomberg.
Now Facebook's stock is plummeting even more. The price has dropped over 5%, after falling nearly 7% last week.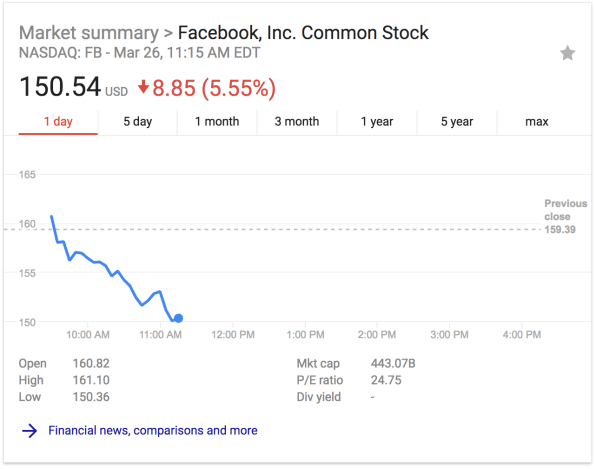 According to Bloomberg, the FTC wants to investigate whether Facebook violated a user agreement it had with users in 2011, given that Cambridge Analytica was able to obtain data on millions of profiles.