Is a Snapchat exodus upon us? If we look to some of the internet's favorite celebrities, the answer might be yes.
This weekend Chrissy Teigen tweeted that she stopped using Snap.
I stopped using snap. The update, the constant complaints of people not being able to find me, plus the Rihanna poll…no bueno

— christine teigen (@chrissyteigen) March 24, 2018
The supermodel was pretty blunt about her reasons: She doesn't like the new update, and she is angry that the company ran an advertisement that seemed to make light of Rihanna's 2009 assault.
Teigen joins a growing list of celebrities–like Rihanna and Kylie Jenner–who have publicly announced that they no longer use the app. This morning the stock dropped nearly 2%, but is now slowly rising. Though it is still below Friday's closing price of $16.45.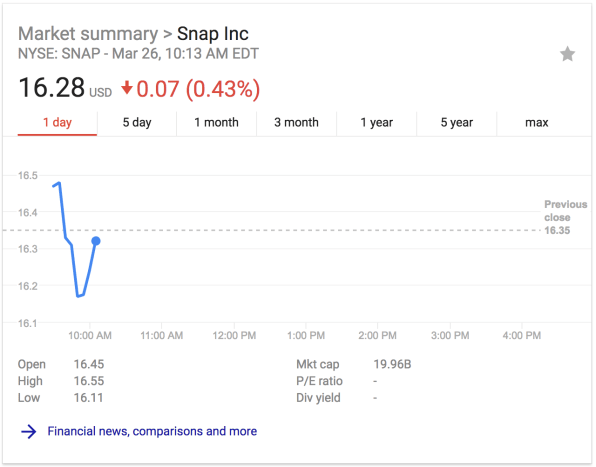 We'll have to see if Teigen's comments have the same effect Rihanna's did.