In 2012 Apple became the most valuable company in the world. In 2013 its revenues grew to unprecedented levels with the massive popularity of the (larger) iPhone 6, and the stock has been climbing ever since.
So the company might be forgiven for momentarily ignoring the education market. But while Apple wasn't looking, Google's Chromebook started invading lots of classrooms. The first mode came out in 2011, and by the end of 2014 it had become the best-selling personal computing device for K-12 classrooms, according to IDC and Futuresource. Schools could buy the computer, plus Google services like Drive, Docs, Calendar, and Hangouts, for about $300. This was music to the ears of school administrators trying to do the most possible with shrinking budgets.
That's the backstory behind Apple's "Field Trip" event Tuesday, which will take place at a preparatory high school in Chicago. Apple wants to fight its way back into the classroom, where it was once the go-to vendor for computers and software.
What exactly will Apple announce? Nobody knows for sure, but we have some well-educated guesses. Most of the speculation points to a lower-priced iPad, a lower-priced MacBook Air, and possibly a new development framework for education software called ClassKit.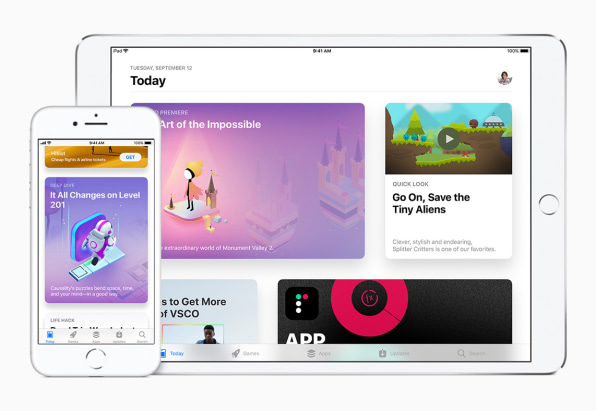 iPad
Apple's presence in the classroom is centered on the iPad. So the most logical for Apple would be to release new iPads with nicer prices for small budgets. A recent Bloomberg report cites unnamed sources saying Apple intends to do just that Tuesday. Other reports say the new iPad will be a 9.7-inch model that could sell for as low as $259 (to compete with the Chromebooks). If that's the case, such a new iPad wouldn't likely come with many, if any, new features.
There's also some chatter that Apple will release a new Apple Pencil to use with the new iPad. The usually reliable Apple soothsayer, KGI Securities' Ming-Chi Kuo, said in a recent research note that the new iPad will need a stylus to "differentiate it more from low-price Android tablets." An iPad-Pencil combo seems like a natural for the classroom, but it could drive up costs. The Pencil requires a special kind of high-performance display that only the iPad Pro has now.
MacBook Air
Cult of Mac reports that suppliers have been producing displays for a new MacBook Air since the beginning of the year. That jibes with another report from Ming-Chi Kuo saying Apple intends to release a budget-priced MacBook Air by the second half of 2018. An education event at the end of the first quarter might be a reasonable time to announce it.
The Air hasn't had a major overhaul since 2010, as Apple has concentrated on selling more powerful and expensive laptops. A less expensive Air might be a possibility for schools. However, the current 13-inch MacBook Air starts at $999. It's questionable whether Apple would or could drop the price to a level that seemed competitive with Chromebooks.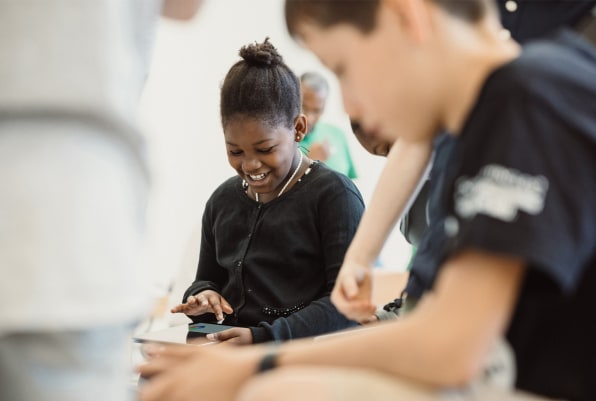 ClassKit
Why is Google doing so well in schools? Google had Google Docs, a super-simple set of cloud-based productivity services, then it added an inexpensive, reasonably functional hardware front end with the Chromebook. Students spend most of their time within reach of Wi-Fi these days, and when they're not, the Chromebook's offline mode lets them keep working–just like on a full-fledged laptop.
Apple is going to need more than new hardware to defend its remaining classroom turf against Google. It's going to need a simple-to-use, versatile, and budget-friendly ecosystem of hardware, cloud, and software.
One way to do this is to enlist and inspire the developer community to create new education apps. As it turns out, some curious folks went digging through the beta version of OS 11.3 and found references to a new development framework called ClassKit. The OS code suggests that ClassKit apps will let students take quizzes remotely and submit their answers to the teacher via the cloud, reports 9to5Mac. The framework may also enable a sort of kiosk mode to prevents student from exiting an app during an exam.
Books
Apple may use its Tuesday event as the coming out for a newly energized e-books business. The Verge points out that the last time Apple held an education event it talked a lot about its iBooks bookstore, announcing iBooks 2, along with an app that let educaters author text books. This year's Chicago event comes not too long after a Bloomberg report saying Apple is getting ready to take another run at the e-books market (so, Amazon) with a refreshed and renamed ("Books") app. So there's a possibility Apple could announce the effort Tuesday.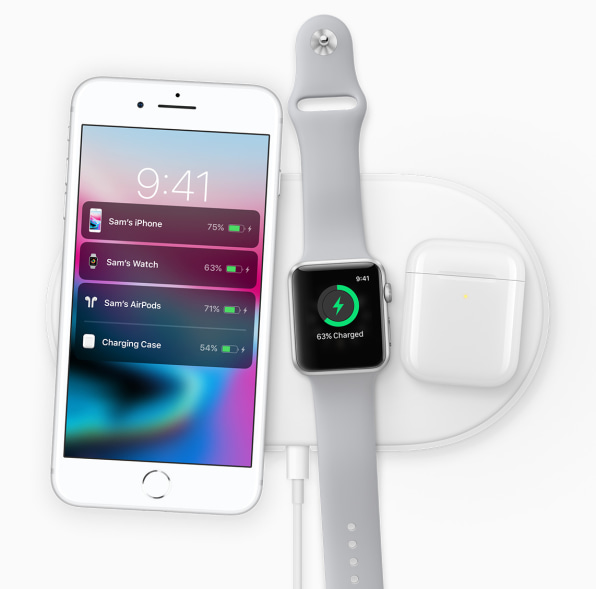 Wild Cards
And, why not include a couple of wild cards? Apple's new AirPower charging pad, which can wirelessly charge an iPhone, and Apple Watch, and some AirPods all at once, was previewed last year and is expected to launch sometime this year. Apple will also release an updated AirPods case that supports the Qi wireless charging standard sometime this year. Neither of the those accessories is especially education-focused, but Apple may decide to announce them at a public event.
Finally, the global market for educational tech amounts to about $17.1 billion, says Frost & Sullivan. Meanwhile Apple probably sold between $55 billion and $60 billion worth of iPhones in its last quarter alone. So on Apple's scale education isn't a huge business. But it is part of the company's DNA. Education was very important to Steve Jobs. Apple likely wants to be true to that heritage. And it may make pragmatic sense too: students' experience with technology in the classroom today may effect their tech brand choices later in life.
Our Harry McCracken will be on hand at the event in Chicago Tuesday covering the news and giving the analysis.