When we work out, it's all about the abs, glutes, and biceps. But a new gym is targeting an often-ignored set of muscles: the ones behind your smile. Called (what else?) FaceGym, it melds beauty, spa, and, well, face-muscle fitness.
"The muscles on your body and the muscles in your face are exactly the same—you have the same physiology," explains founder Inge Theron. "So why wouldn't you work out those 40 muscles in the face?"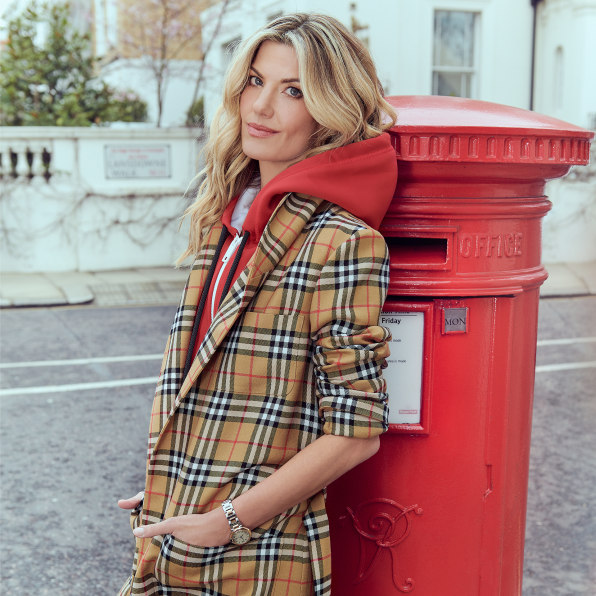 Thereon is opening a 2,000-square-foot flagship space at 0 Bond Street in New York City's NoHo neighborhood this September. Much like a regular gym, members go through a 30- or 45-minute communal class that mimics a fitness session: a warmup, a detailed routine, followed by a cool-down. Trainers knead, massage, and contort the face to best sculpt and tone facial muscles, much like a non-invasive DIY face-lift. Classes start at $70.
While there are relaxing elements reminiscent of a spa experience, "at the end, your muscles hurt just as much as if you'd been to the gym," reports Theron. "There are absolutely moments that are very, very vigorous . . . We call it 'sweet pain.'"
Advanced members can opt for laser sculpting and more aggressive muscle manipulation. These sessions involve an electric muscle stimulator that help one, as Theron explains, do "sit-ups for your facial muscles." She affectionately calls them "cheek burpies."
Theron, a U.K. beauty journalist, established FaceGym in London two years ago after searching for a non-surgical answer to sagging, lackluster skin. She saw Botox and fillers "becoming the norm," often with bad or very apparent results. The beauty industry, as she saw it, was filled with fake promises, unnecessary pain, and too much recovery time.
"I wanted to reinvent the beauty business," reflects Theron. "And I wanted to create something that went back to basics."
At the same time, she witnessed a surge in boutique gyms that targeted specific muscle groups: SoulCycle, Barry's Bootcamp, and a medley of barre classes. Why, she thought, couldn't the same be done for facial beauty? So began Theron's research into alternative methods, focusing mostly on ancient Chinese protocols of face-lifting.
"I wanted to bring it back in a fresh way," says Theron.
As bizarre as a face gym might sound, research suggests there is something to making funny faces. A 2018 study by Northwestern University found that 30 minutes of daily facial exercises—also called "face yoga"—can improve the appearance of middle-aged women. The moves can plump up cheeks, reduce visible signs of aging, and tone the shape of one's face.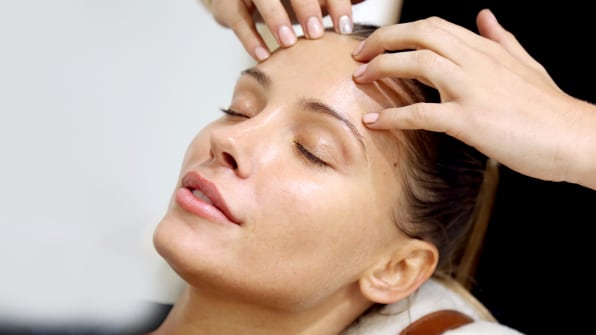 Theron calls these facial muscles the "forgotten muscles" most consumers don't even know exist. The fitness industry tackles bodywork, at which point, it hands the reins over to the beauty industry to work from your décolletage to your forehead.
"But skincare cannot give you the results that actual muscle manipulation does," argues Theron. "The muscles are the scaffolding of the face." (No clinical studies compare the two methods, but facial exercise, in its defense, is still vastly under-researched.)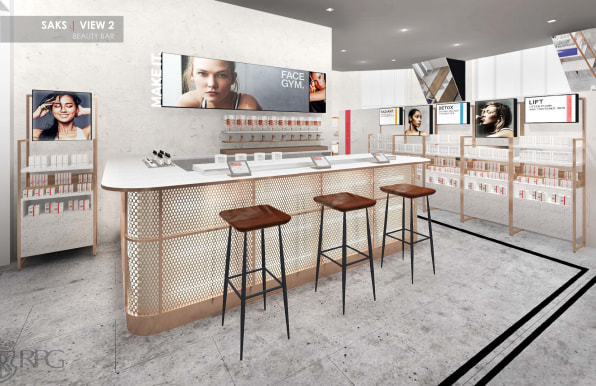 The British entrepreneur envisions FaceGym much in the same way as an upscale boutique fitness studio, in that it complements one's gym membership. Like how one might go to SoulCycle once or twice a week, says Theron, "you go take your face to the gym a couple of times a week."
FaceGym already boasts a dedicated community in London, with 50% of members interested in natural alternatives to face-lifts. Some also choose surgery or Botox and visit the space for maintenance "tune-ups" between doctor's visits. In general, clients skew between the ages of 30-40, but the gym is seeing an uptick in women under 30 who want a head start on aging, says Theron. Roughly 20% of clients are male.
"We don't use the word anti-aging: We are a pro-aging service to support your collagen production, to tone your muscle, to try to give you that lift that you need when you're under 30," says Theron.
Theron concedes that selling consumers on a face gym was difficult at first, forcing her team to readjust its branding efforts. "It certainly does put forward a challenge because ordinarily, when you do go to the gym, you're running, jumping, or bending," says Theron, "then of course you come to our gym and you're a passive participant." The space positions itself as a personal trainer of sorts, pushing the slogan, "Just sit back and we'll do all the hard work for you." It exists somewhere between a spa and an actual gym experience.
In the coming year, FaceGym will expand to several more locations within the U.K., as well as scout more U.S. locations, including Los Angeles. There are also plans to launch a digital platform.
"You can get a sculpted-looking face without necessarily going under the needle," promises Theron, who sees the U.S.–with its surging emphasis on natural, healthy alternatives–as the ideal market.  "You'll be seeing more [FaceGym] brick and mortars . . . We've got really big plans on the way."