Today is a bad day if you're a popular social media platform. The fallout from revelations about the misuse of Facebook user data by Cambridge Analytica continues, and now government agencies are reportedly investigating Mark Zuckerberg's enormously powerful platform. But Facebook isn't the only one being impacted–nearly every publicly traded social media company is seeing a notable stock dip today.
Facebook shares are down another 5% today, after falling around 6% yesterday.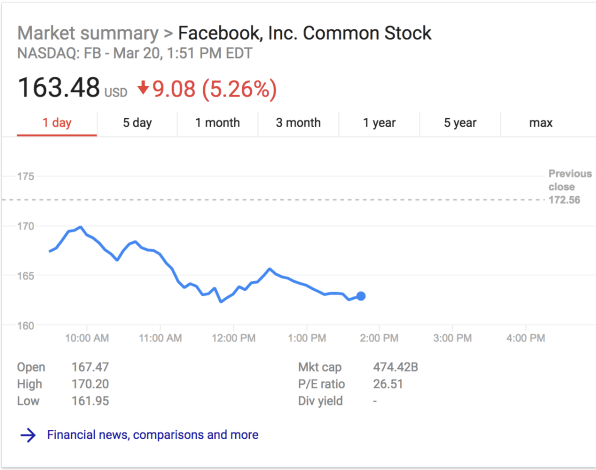 Twitter is down a whopping 12% today, after a relatively stable week.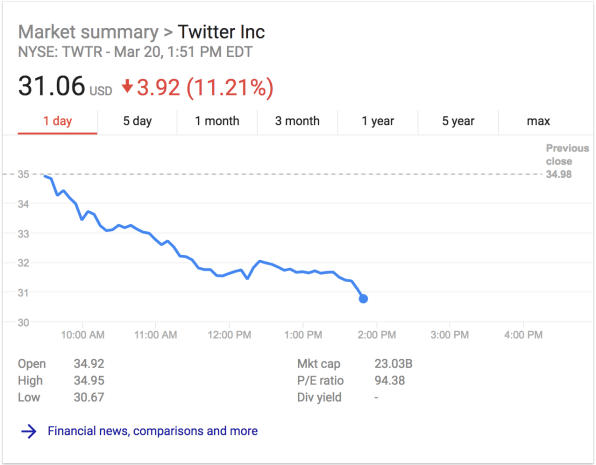 Snap is down almost 4%.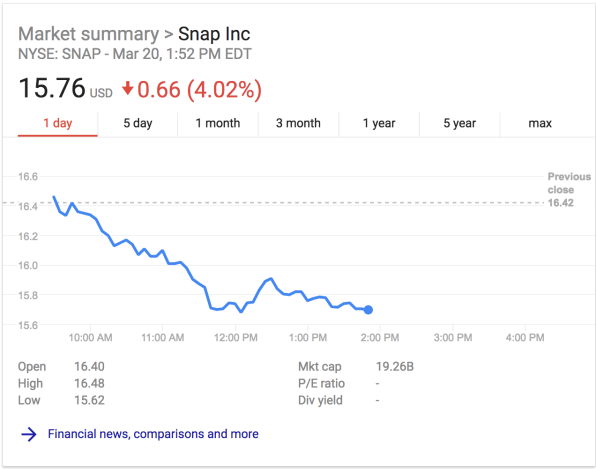 It seems investors are freaking out about the potential for regulatory oversight. For years, these platforms have operated essentially unfettered and unencumbered by government intervention. Perhaps this is the beginning of a more restricted era.