The women of Everlane have a plan to disrupt the world of underwear.
Today, the fashion brand is announcing a new line of bras, panties, and boxer briefs, a project spearheaded by female employees at the company. These women, who have had bad experiences with scratchy, overly sexed-up undies, believe that today's consumers have a different philosophy about underwear than generations that came before. Indeed, they feel so strongly about it that they've written a kind of "underwear manifesto" on Everlane's website.
For starters, they refuse to make lingerie with unnecessary lace, see-through spots, and bows; they're betting that today's consumers care more about how the undies feel rather than how they look, and want pieces that will stay soft and stretchy after plenty of washes. And these women also insist on finding the most sustainable and ethical underwear factory in the world, because they're sure that customers care about what went into making the first article of clothing they put on their skin every day.
For Everlane, this new launch, which will be available next Monday, makes sense. The brand was founded in 2011 by Michael Preysman who wanted to give the world higher-quality, ethically made basics. And what could be more basic than underwear. "We thought this was the perfect Everlane category to provide a really beautiful, modern, clean first layer," says Kimberly Smith, Everlane's head of apparel.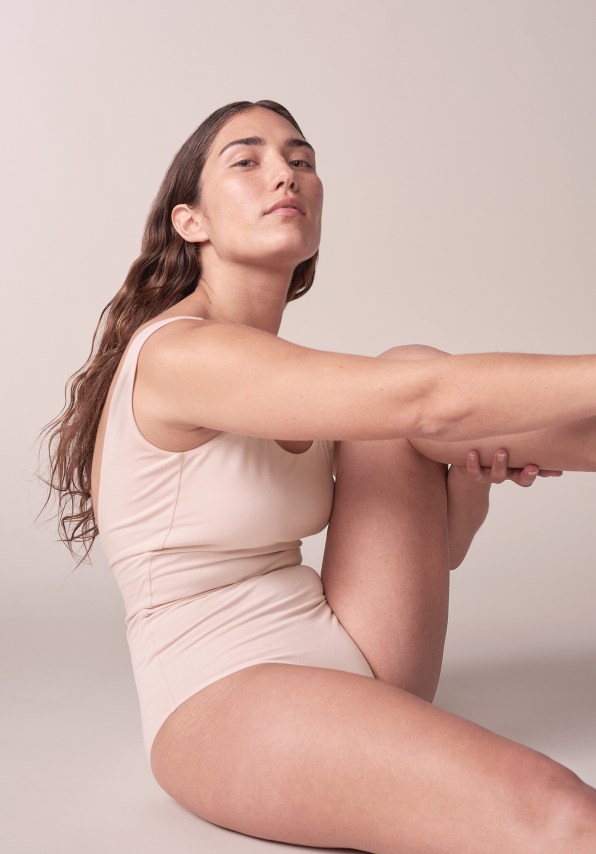 However, making underwear is more challenging than it might appear. Since the garment is worn against the skin, it needs to be breathable, comfortable, and yet not show under clothes. For Everlane, everything comes down to finding the best materials. It is famous for its high-quality cashmere and premium denim that the brand sells at affordable prices. When Smith began exploring possible fabrics, she realized that there were many ways Everlane could go: high-performance synthetic fabrics commonly used in activewear, feminine lace, and good old-fashioned cotton.
In the end, the brand decided to go with a natural material, supima cotton, but to use the highest quality long-staple variety they could find to mimic the soft silkiness commonly found in synthetic materials. This type of cotton also happens to be very durable. "Part of Everlane's ethos is about using all-natural fibers," Smith says.
Given that these new pieces are so basic, Smith and her team obsessed over every aspect of the design. They decided to stay away from any frills because they felt that it would just rub against the skin, which would be distracting. "We decided that the underwear didn't need to be see-through or gussied up with bows and lace to be sexy," Smith says. "We focused entirely on cut and shape. We really believe that beauty is all about how you feel, not how you look."
This fits nicely into Everlane's clean, minimalistic aesthetic, but it also reflects a shift in the industry. Victoria's Secret dominated the lingerie market for decades, pushing an aesthetic that prized overt sexuality that occasionally verged on the pornographic. But over the last few years, in a trend that I have reported on here at Fast Company, there has been a rise in underwear startups that focus on comfort. These brands make the case, much like Everlane does, that sexiness has much more to do with how you feel in your own skin than how you look to other people.
But of course, given Everlane's commitment to supply-chain transparency, Smith spent a lot of her time finding a factory that produced high-quality underwear and also treated workers well.
Back in 2014, Everlane hosted a Radical Transparency event in New York, where they invited people to learn about the brand's manufacturing practices. A man called Mahesh Amalean came to the event with his daughter and asked very difficult questions. Years later, Preysman and Smith discovered that Amalean actually ran MAS, one of the largest factory groups in Sri Lanka. Given Amalean's obsession with the welfare of his 70,000 largely female employees, he ensures that his workers are paid twice the minimum wage and have access to education programs, health initiatives, and financial planning training. The author Thomas Friedman visited the MAS factory and said it was "world class." "I would let my own daughters work there," he wrote in his book The Lexus and the Olive Tree.
The MAS factory happens to specialize in underwear, working with many top brands in the industry, including Victoria's Secret. But when it came time to manufacture Everlane's first run of underwear, Preysman and Smith discovered that they had to convince Amalean to take their business. "It was not easy to get into this vendor," Smith recalls. "Both Michael and I had to fly to Sri Lanka to meet the CEO and present a strategy. They really wanted this to be a long-term partnership, and they wanted to make sure the brands they work with went along with their ethos, too."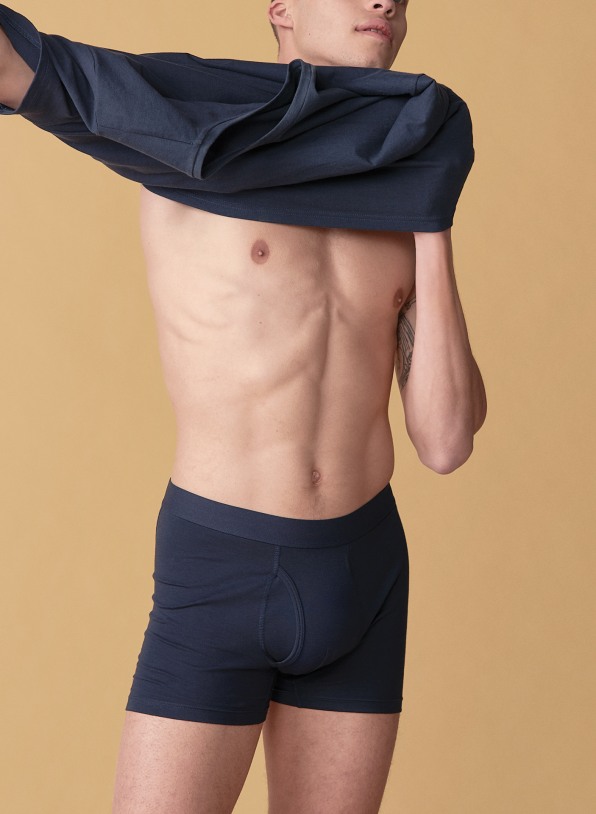 In the end, MAS came around, and today, Everlane is launching seven pieces of underwear that come in a range of neutral colors. There are four panties of varying silhouettes within the collection, plus a tank bra and a bodysuit. For the men, there is a pair of boxer briefs. I tried on an early sample of these products and they are, indeed, incredibly soft and silky against the skin, so you forget they are even there.
In typical Everlane fashion, the brand will give customers a chance to join a waitlist for these new products, which will be available for purchase on the website and in Everlane's New York store on March 26. If you're a fan of the brand, it would be wise to sign up now because, if the past is any indication of how well this new collection will do, there's a good chance it will sell out.