An Apple Maps feature went live today with bike-sharing data for more than 175 cities in 36 countries.
The list of supported bike services in each city isn't comprehensive, but Apple may add more in the future. For instance, the two shared bikes I see most in my San Francisco neighborhood are Ford Go Bikes and Jump bikes, but Apple Maps lists only Ford Go Bike locations. (Actually, the Jump bikes are part of a pilot program with Uber.)
The maps app lists Citi Bike in NYC, Divvy in Chicago, Biketown in Portland, BIXI in Montreal, and Velib in Paris.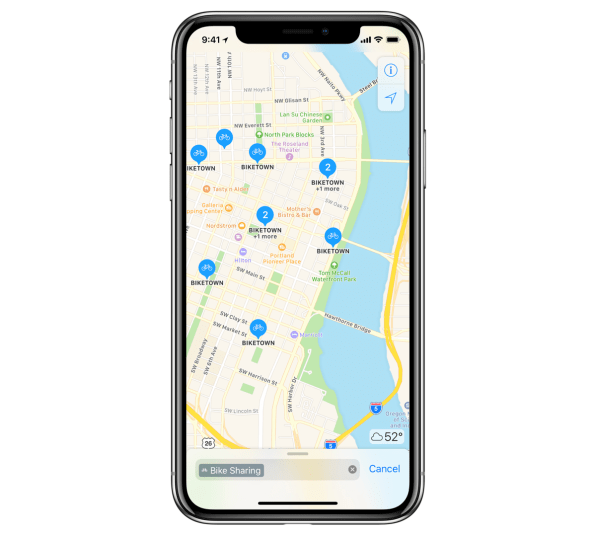 The new feature could be very useful for people visiting strange cities who want to bike around to see the sites. You can search for the specific bike-share system using the search field in Apple Maps. You can also ask Siri about it, Apple says. The bike-share system data comes via a partnership with Ito World.