Mara de Anda Romeo, who is Frida Kahlo's grand-niece, is not impressed with the 17 new dolls that Mattel released for International Women's Day. Specifically, she thinks the Frida Kahlo Barbie is not an accurate representation of her aunt's likeness. "[T]he appearance of the doll, its characteristics, the history the doll should have to match what the artist really was," says Pablo Sangri, a lawyer for de Anda Romeo.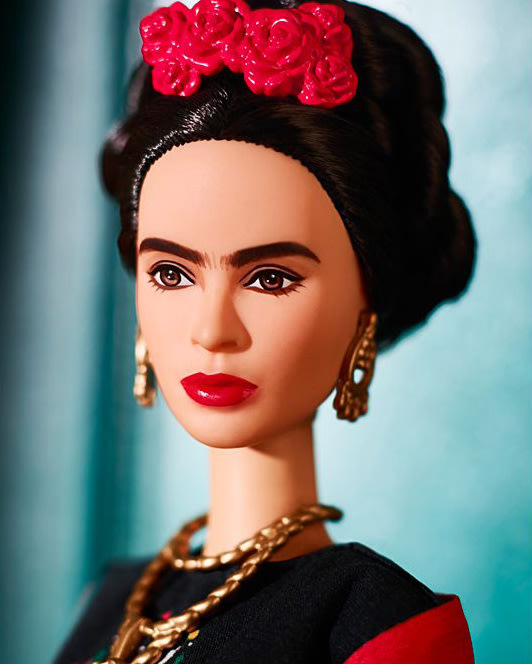 De Anda Romeo wasn't the only one who had issues with the Kahlo doll. Social media lit up with people who said the doll did not include Kahlo's thick, nearly conjoined eyebrows, nor did it feature the clothes she wore. Others on social media were unhappy about how skinny the dolls are, given that the women they represent have a wide range of body types. In a story I wrote earlier this week, I make the case that these emaciated Barbies are really not the "role models" that today's girls need.
Through Sangri, de Anda Romeo says Mattel does not have the right to use Frida Kahlo's image. Mattel disputes this claim, saying it worked with the Frida Kahlo Corporation in Panama to acquire the rights to make the doll.
I'm conflicted…yes, I am happy to see a Frida doll, but it is a very unrealistic "Barbie-fied" version of a woman who was unabashedly unashamed and rightfully unapologetic for her uniqueness!

— Tina Rositas Ziegler (@TinaRositas) March 6, 2018