Fair Trade Certified. Certified Organic. Non-GMO. Certified Humane–we're used to seeing these labels scattered over products touting their ethical and environmental backgrounds.
But the brands and farmers meeting these standards often feel "like scouts with a sash full of merit badges," says Jeff Moyer, president of the Rodale Institute, which advocates for organic farming practices.
Rodale is one of a handful of organizations working with the natural soap brand Dr. Bronner's and Patagonia to roll out a new sustainability standard, which Dr. Bronner's president Mike Bronner calls "one standard to rule them all," because it will incorporate best practices from pre-existing standards–as well as new criteria–into one certification.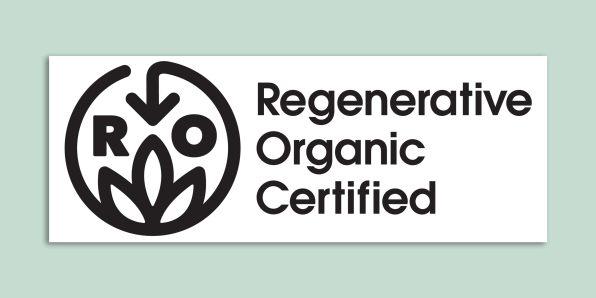 Dr. Bronner's and Patagonia (which rolled out its food line, Patagonia Provisions, in 2012) are both leaders in ethical and environmental standards, and the heads of the two companies decided to join forces to strengthen and streamline the process by which other brands and producers can get on their level.
The standard, called Regenerative Organic Certification, can apply to any product made with agricultural ingredients. It requires that farmers produce those ingredients via practices that follow rigorous criteria: Increase soil organic matter over time and sequester atmospheric carbon in that soil; improve animal welfare on farms; provide economic stability and fair labor conditions for workers; create environmentally and economically resilient production ecosystems and communities.
In developing the ROC standard, "we didn't reinvent the wheel," Patagonia CEO Rose Marcario tells Fast Company. Rather, the ROC board, which is made up of nonprofit and business leaders as well as farmers, sourced the best possible standards on labor, animal welfare, and social fairness from pre-existing certifications like Fair Trade and Organic. But when it comes to advancing soil health and climate-positive practices, "we kind of had to invent the standards, because they didn't exist," Marcario says. The Rodale Institute was instrumental in developing the criteria around soil health, which include promoting biodiversity, reforestation, and maintaining a dense supply of nutrients in the topsoil–an especially crucial effort, given that scientists estimate we only have 60 years of farming left if soil conditions continue to degrade.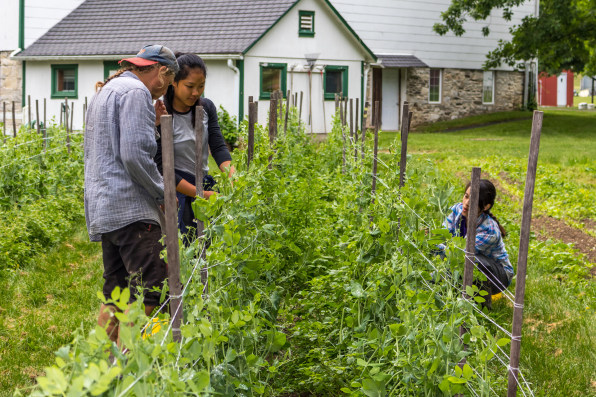 Marcario and David Bronner, the CEO of Dr. Bronner's, met at a panel on organic products a little over a year ago, where they were met with doubts from the audience about the capacity of the organic standard to really support a long-term investment in improving the climate and conditions for workers. "There was a sense that organic wasn't really carrying the bar that it should," Marcario says. While Certified Organic certainly signifies products that are good for the people that consume them, Marcario says that customers are beginning to demand more: they want to ensure that what they buy also has a positive effect on the planet and people.
The ROC standard aims to make it clear that for a company–and the agricultural operations from which they source–to truly advance sustainable operations, they need to tackle issues of eco-positive farming practices, economic justice, animal welfare, and fair labor in tandem, not in isolation.
And while the idea of "regenerative" farming practices was something that Marcario and Bronner heard in feedback from their panel, it actually has a much longer history as an aspirational label. In the 1970s, Robert Rodale, then president of the Rodale Institute, began seeking out a word that would "showcase the concept of continuous improvement," Moyer says. He found the word du jour, "sustainable," lacking. "Sustainable is a nice word if what you've got is a really good system," Moyer says. But as Rodale was traveling through the developing world and meeting with farmers, he would ask them if they wanted to sustain their current systems, and they said no–they wanted to improve them.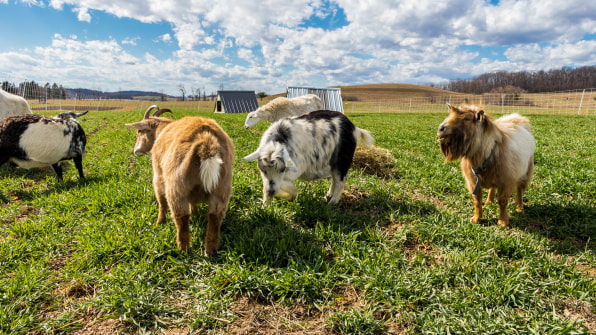 So a year ago, when Dr. Bronner's and Patagonia first convened at the Rodale Institute, along with a number of other nonprofits like the Fair World Project, which focuses on ethical labor practices, and animal welfare organization Compassion in World Farming, to discuss developing this new standard, regenerative was the word that came to mind. Representatives from those organizations sit on the board that will oversee the certification process for brands and farms wishing to qualify; they're launching a pilot program this year, in which they'll work with a handful of farms to implement the practices.
The multidimensional nature of the ROC standard means that consistent input and oversight from specialists across all its criteria–from animal welfare to labor justice, many of whom have been frustrated with preexisting standards' ability to effect change–is crucial. Unlike the United States Department of Agriculture, which certifies organic products but follows a set of static criteria to do so, the Regenerative Organic Alliance "has the ability to be slightly more dynamic," Moyer says. "As new science, new information, new research comes online, we can adjust the components of soil health, animal welfare, and social justice without going through the federal rule-making process."
Dana Geffner, executive director of the Fair World Project, which acts as a watchdog for all the fair labor certification standards, came into the collaboration to inform the partnership as to what constitutes a good fair labor standard. She advised the ROC to include everything from training and capacity-building opportunities for farmers, to the right of workers to collective bargaining and democratic organization, alongside fair pay and hours.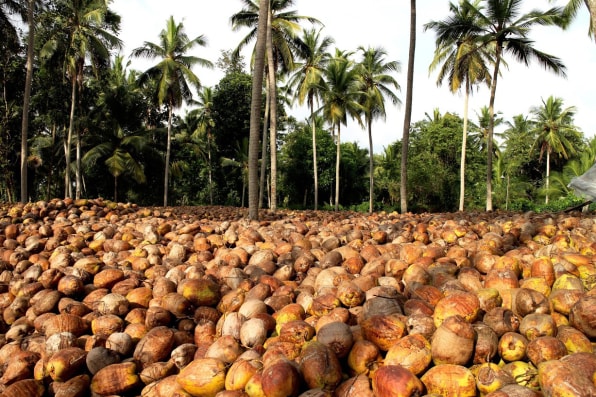 Similarly, Leah Garces, executive director of Compassion in World Farming, brings perspective on the need to end factory farming–both from an animal-welfare point of view, and a climate-change one. "We've seen examples of farming practices where animals can live on the land, not in cages, and play a really key role in the regenerative process for the whole farming ecosystem," Garces says. Practices like those are incorporated into the ROC standard so that other farms and brands can follow them.
Of course, Bronner says, not every company or farm seeking ROC certification will be approaching the process from the same place. Some may already have organic and fair-trade certification, and it will be a matter of assessing their current practices against the more stringent guidelines of ROC. For others, who may be starting the process with no other certifications, the Regenerative Organic Alliance board recommends working toward ROC standards using a step-by-step pathway they've developed.
Like products certified organic and fair trade, those with the ROC label will run at a higher price point. To Marcario, that's the point. "It's inevitable that customers will have to pay more for these products," she says. There's plenty of research to show that customers are willing to pay more for products that advance environmental and ethical standards, and "we need to step up as brands to implement these standards and take a stand about what's really important," Marcario says. She hopes that as interest in ROC grows through the pilot program and consumer awareness, the new certification will help bring about a shift in brand and investor attitudes toward implementing good practices. "If you're pushing prices down to the lowest common denominator, you can pretty much guarantee that the land was disused and that you're contributing to the problem instead of the solution," she says.