Snap is reportedly about to lay off even more of its staff. According to a new report from Cheddar, which cites anonymous sources, the planned layoffs will be its biggest to date. Though an exact number wasn't given, one source told Cheddar the cuts affect less than 10% of the company's engineering staff.
Meanwhile, after rising steadily throughout much of the day, Snap's stock is now falling. Shares are trading at $18.10 after a high of $18.49.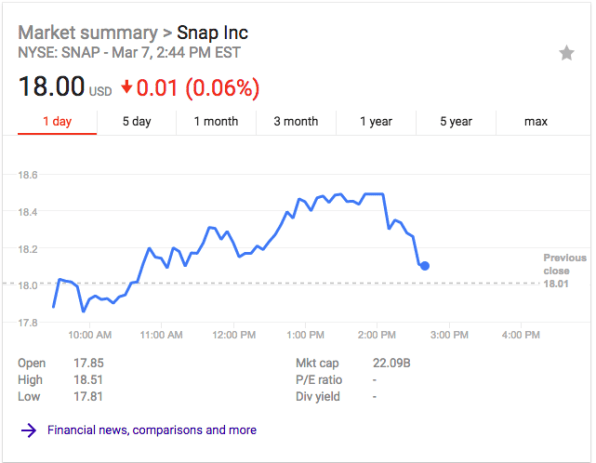 In January, Snap laid off nearly a dozen employees–predominately from the content team. At the time, this was said to be part of a general consolidation. Now it seems the company is continuing to downsize as it trudges through 2018.
I reached out to Snap for comment and will update this post if I hear back.