We're at a fascinating time in the feminist movement. Over the last six months, the #MeToo and #TimesUp hashtags have lit up social media, reminding the world of the rampant rape and sexual harassment in our society. But over time, the conversation has gotten more nuanced. We're now beginning to consider not only what bad or problematic sex looks like–but also what good sex feels like for women.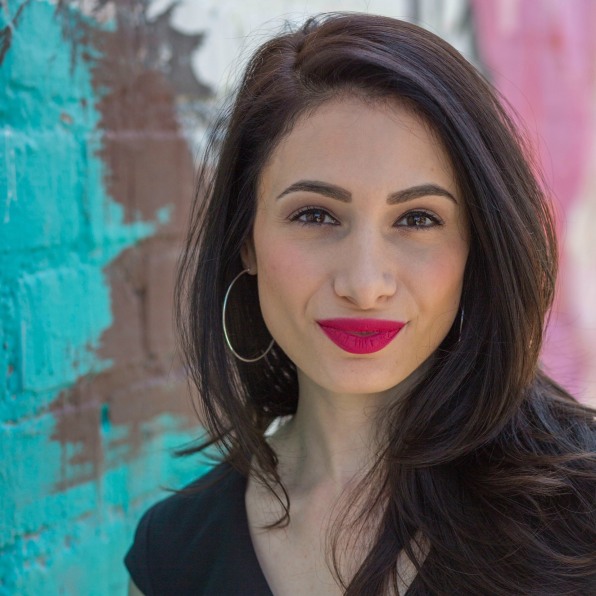 Melanie Cristol couldn't be more ready for this conversation. After spending years as a healthcare lawyer at a prestigious firm, she quit her partner-track career two years ago to work full time on creating a product to help more women enjoy oral sex. The new product she's invented–called Lorals–is lingerie made from thin latex similar to the material used in condoms.
It is designed to feel luxurious against the skin, but is so thin and stretchy that it allows for oral and finger penetration. The new product is available to pre-order on Indiegogo starting today and will soon be available on the Lorals website.
While the nonporous latex creates a barrier to fluids, the primary goal of the underwear is not to prevent the spread of STDs–although Cristol is currently in the process of getting the product approved by the FDA as a medical device. "The goal of my company is to allow more women to say yes to oral sex," she says.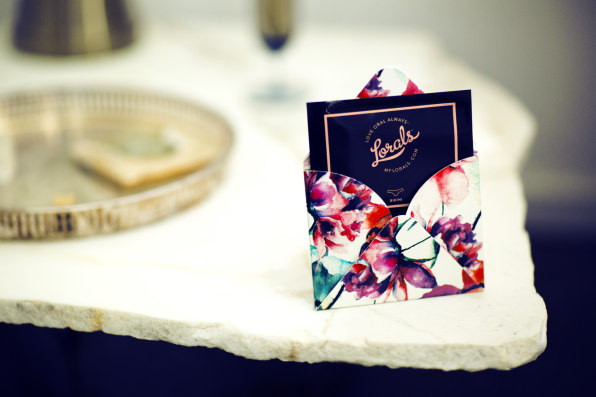 Closing The Orgasm Gap
Cristol has been thinking critically about women's sexual pleasure for a long time. As an undergrad at Columbia University, she served as an advocate at the rape crisis center. She also provided peer advice as a sex counselor at Just Ask Alice, the health center's sexual education wing. In her ongoing conversations, she became aware of the "orgasm gap," the fact that women are half as likely to have an orgasm during sexual activity compared to men.
One study conducted by the author of the The Sex Diaries found that 81% of women orgasm during oral sex, which is about three times more often than during intercourse. But in a survey Cristol conducted, she discovered that 80% of women turn down oral sex when they wanted to say yes. "Women turn down oral sex for many different reasons," she says. "They might be concerned that they haven't showered yet, have just come back from the gym, or are on the tail end of their period. They might be worried about how their sexual partner feels about tastes and scents."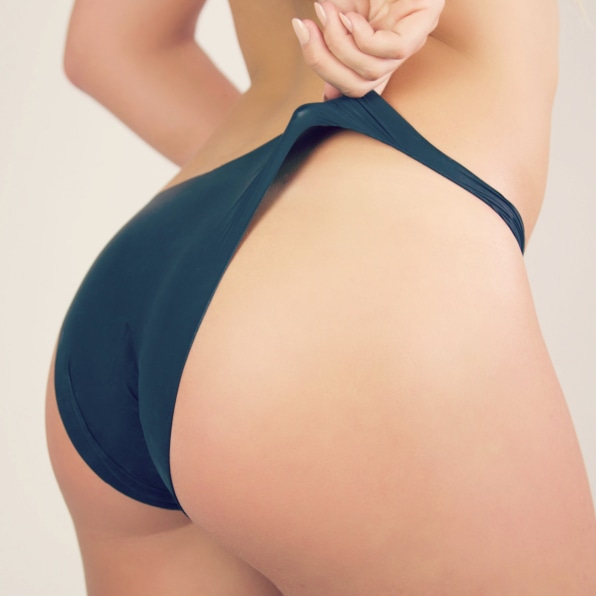 Men, on the other hand, appear to be less inhibited. They are two times as likely to receive oral sex as women, according to the Canadian Journal of Human Sexuality. 
With Lorals, Cristol wanted to create a product that would help women overcome some of their self-consciousness. Lorals are black and designed to look like any other sexy lingerie, but they are disposable.
The idea would be for a woman to have the undies on hand, and be able to put them on right before the act of oral sex. Of course, this means adding another step to the process of sexual activity, but Cristol believes it should be fairly easy to introduce this new behavior into the process.
"My hope is that grabbing a pair of Lorals will be just as natural as grabbing a condom during sex," she says.
And in this moment when we are questioning what consent in sex really means, taking the time to pause and put on a pair of Lorals could add another layer of affirmative consent, Cristol says. "When I was beta-testing the product, some wearers specifically mentioned that they appreciated the fact that Lorals gave them the opportunity to say, 'Yes, I want this,'" Cristol says.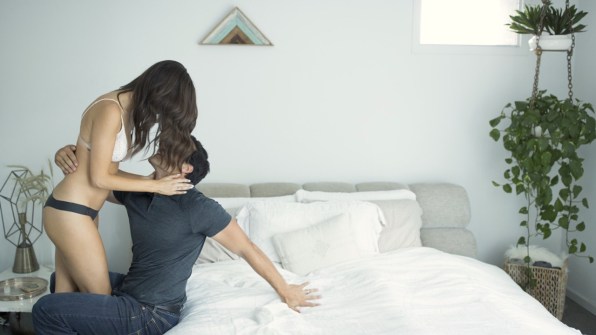 Like many women who lead sexual-wellness brands, Cristol has struggled to navigate marketing her new product on social media. Twitter temporarily shut down her personal account for a while, even though she didn't have any explicit words or images on it. While she was never able to get a clear answer about why, she believes it is because she had tweeted out a Mashable article about male sex dolls and said in her profile that her goal was to help women "love oral always."
Cristol foresees trouble ahead as she attempts to market the product on Facebook, Instagram, and Twitter. She's a part of the group Women of Sex Tech and has seen many other members in the group go through similar struggles.
But she's girding up for the fight because she wants these new undies to become the norm for women in the bedroom. "There are so many terrible things happening in the world, but good sex makes our lives better," she says, citing research that orgasms can decrease stress and physical pain, and increase self-esteem and even a person's life span. "I want to make women happier, and good oral sex is one way to do that."