As someone who generally prefers Android over iOS, this week's Mobile World Congress (MWC) trade show was painful to watch.
In most years, MWC is a showcase for Android at its best, with a slew of affordable smartphones, cutting-edge tech specs, and new ideas like curved screens and optical-zoom cameras. The show ultimately demonstrates how Android phones are different—and in some ways, better—than the iPhone.
This year seemed different. Instead of playing up the things that make Android handsets unique, phone makers tripped over themselves to show that they were on equal footing with Apple. In doing so, they came off as cheap imitators, unable to keep up with ideas that may not even be worth pursuing to begin with.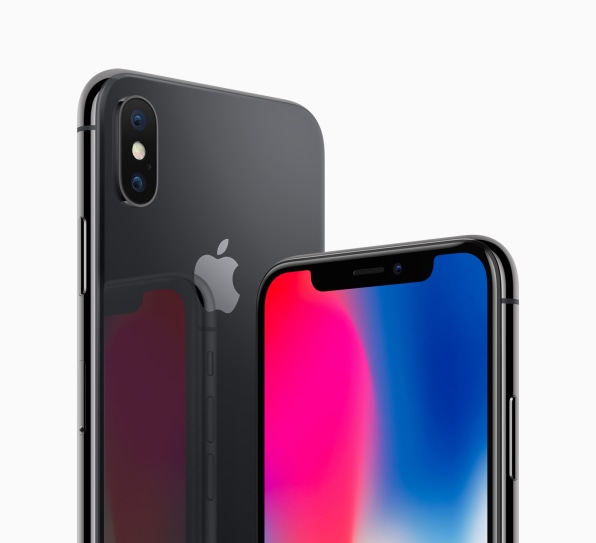 Notches Everywhere
The worst example was the use of a cutout, or notch, for the front-facing camera on phones with edge-to-edge displays. While the iPhone X's notch is arguably an eyesore, at least it serves a clear purpose, housing the flood illuminator, dot projector, and infrared camera that allow Apple's Face ID authentication system to work. The notch therefore serves as a statement about the technology underneath, which might explain why Apple paid such close attention to the design of its curves.
None of this was internalized by the notch purveyors at Mobile World Congress. Asus boasted that its Zenfone 5 and 5Z have smaller notches than the "Fruit Phone X," which is easy enough to pull off when the phones have nothing like Face ID inside. And while Asus says its phones have a higher screen-to-body ratio than the iPhone X, they also have thicker bezels at the bottom of the screen that throw off the edge-to-edge design. The same was true with several other iPhone X knockoffs that appeared at the show.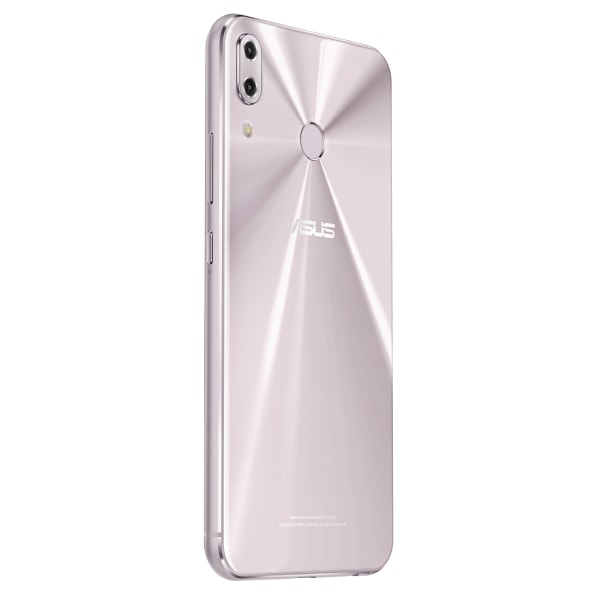 There are other ways to make a phone that maximizes screen space. Samsung chose to preserve (skinny) top and bottom bezels on its Galaxy S9, while using curved glass to extend the display to both vertical edges. Xiaomi's Mi Mix from 2016 had a single bottom bezel to house the front-facing camera, and projected sound through a vibrating metal frame instead of putting an earpiece on the front panel. At MWC, a company called Vivo even showed off an all-screen phone with a pop-up selfie camera. By comparison, companies like Asus are creating weak imitations of Apple's design for no clear reason except to follow a trend.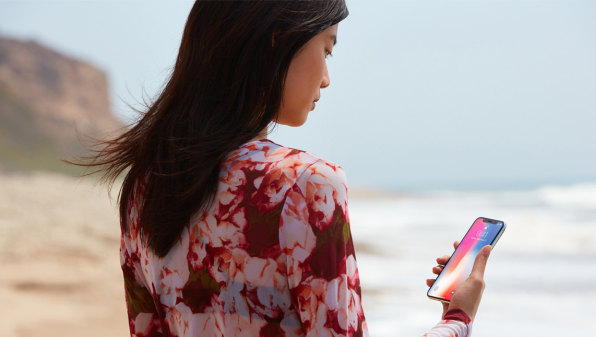 Face Recognition Foibles
Samsung wasn't able to avoid unflattering comparisons to Apple either, as it tried to keep up with the iPhone X's Face ID tech. Whereas Samsung's Galaxy S8 forced users to choose between face recognition (which works best in well-lit environments) and iris scanning (which excels in darker areas), the Galaxy S9 combines both methods, trying one, then the other, then both. This is supposedly faster than the old system, but as CNet points out, it may still suffer from the same security weaknesses. As long as the system relies on 2D image recognition, it's still susceptible to unlocking by photo, which might explain why Samsung won't allow face recognition to authorize mobile payments.
It doesn't help that Samsung hints at having Face ID-like powers with its new AR Emoji feature, which creates an on-screen avatar from a scan of the user's face. As my colleague Harry McCracken wrote, AR Emoji has "none of the uncanny polish and precision" of Apple's Animoji, perhaps because the S9 doesn't have any of iPhone X's face-mapping sensor tech. Meanwhile, AR Emoji seemed to turn CNet's Scott Stein into a jittering mess. Why would Samsung even bother with a feature that only highlights how it's behind?
The Vanishing Headphone Jack
Samsung deserves credit for retaining the headphone jack in the Galaxy S9, but other phone makers continue to abandon the venerable connector in favor of a single USB-C port. Most notably, Sony and Nokia removed the headphone jack from their high-end phones this year, after including them in previous generations.
Whether you care about the headphone jack or not, at least Apple made preparations to remove it when launching the iPhone 7 in 2017. The company has included a set of Lightning earbuds with its iPhones in addition to a 3.5mm to Lightning adapter, and it also introduced AirPods as a compelling wireless alternative, with a slick design and convenient pairing system. USB-C headphones are seldom included with other phones, and wireless earbud makers are still stuck with aging technology until Qualcomm overhauls its hearable chips. They're taking away the headphone jack without any good alternatives.
Left Stranded
Why so many cheap imitations of Apple this year? Here's my theory:
In the past, Apple left a lot of room for other phone makers to stand out. They could offer bigger screens, larger batteries, smaller bezels, new camera gimmicks (such as dual-lens optical zoom), and cutting-edge wireless technology (such as 4G LTE back when it was new), all before Apple had gotten around to doing so. But as Apple has expanded the iPhone line, the low-hanging fruit for differentiation just isn't there anymore. The iPhone X is close to the maximum acceptable size, its bezels are much smaller than most other smartphones, and it even has a dual-lens camera.
And although Android phone makers have always taken some cues from Apple, especially with design, the company's newer ideas aren't so easily copied. Controversial decisions like removing the headphone jack, abandoning Touch ID, and turning the notch into a statement piece only make sense because they hinge on exclusive technology such as the W1 chip for AirPods and the TrueDepth camera system in the iPhone X. So while Apple has caught up to Android phone makers, Android phone makers haven't caught up to Apple in other ways.
That's not to say opportunities to outdo Apple no longer exist. Last year, Razer released the first phone with an adaptive refresh rate display, which both maximizes battery life and allows for smooth motion while gaming. At MWC, Vivo showed off a concept phone—the one with the pop-up selfie cam—that has a fingerprint reader built into the screen. Later this month, Xiaomi is expected to launch a new version of its Mi Mix phone, with minimal bezels and no notch. Meanwhile, Samsung and LG keep putting headphone jacks in their flagship phones, proving that thin-and-light designs are still possible even with the audio connector intact.
But those kinds of ideas are tougher to pull off compared to larger screens and smaller bezels. To stand out from the iPhone and stop embarrassing themselves, Android phone makers will need to try harder. I hope they do.