Some tweets have always been worth saving for future reference. But Twitter has never offered a formal way to do that, forcing everybody to come up with their own workaround. (Lots of us use the Like button, thereby probably leading some people to think we like tweets that we actually hate.) That era ends today with the arrival of an actual tweet bookmarking tool, which Twitter announced it was working on a few months ago and has been testing.
The feature is part of a new share button which also includes other options such as direct-messaging a tweet, and it's private–so you can tuck away tweets for whatever reason without fear of being judged.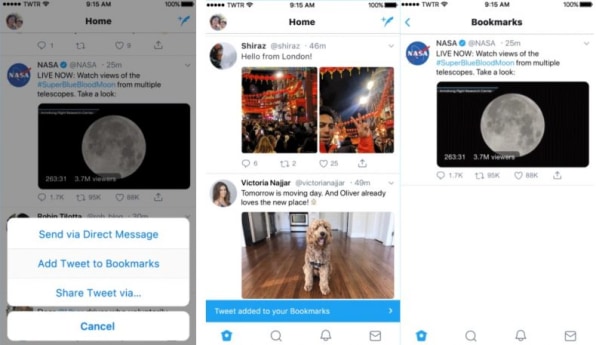 I assume I'm not the only person whose first thought about this is "I'd happily trade this for the ability to edit my tweets." I'm still glad this long-standing feature request is finally reality, though, and I'm sure I'll use it.