The top priority for developing talent is to train for soft skills,  according to LinkedIn's 2018 Workplace Learning Report which surveyed more than 4,000 professionals.
The report found that while automation is requiring workers to maintain technical fluency across roles, the rise of machine-led tasks makes it necessary for them to do what machines can't, which is to be adaptable, critical thinkers who can lead and communicate well.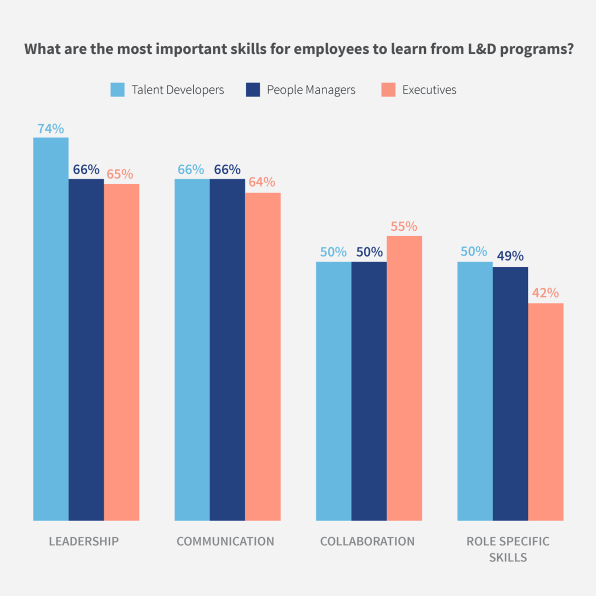 Getting employees to make time for learning is the number one challenge
facing talent development–even though 56% of workers surveyed said they would spend the time if their manager told them to complete a course to learn a new skill.