Scott and Missy Tannen, the couple that founded the direct-to-consumer luxury sheets brand Boll & Branch, launched their company in four years ago because they discovered an ugly truth about non-organic cotton: As they explored the supply chain, they learned that cotton is a very vulnerable crop grown by poor people in the developing world. To keep their harvest alive, they spray the plants with pesticides that bleed into their skin and the groundwater, poisoning them.
---
Related: The Truth About Your Cotton Sheets Will Give You Nightmares
---
The Tannens went to India to see if they could find a better source. They found an organic cotton co-op called Chetna Organic, where workers learned how to use non-chemical pesticides and provided educational resources for their children. Boll & Branch sources cotton from this organization, and turns it into high-end sheets. The brand has grown so quickly that it is now the world's biggest consumer of organic cotton–a remarkable feat for a four-year-old startup.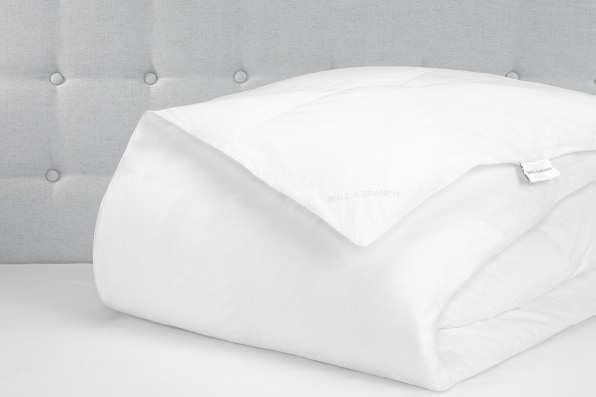 Today, the brand announces that it is expanding into a new product category: down and down-alternative pillows, which cost between $80 and $150, and duvet inserts, which start at $300. The Tannens' goal was to make the pillows as ethically sound as their other cotton products. The shell of the pillow is derived from organic cotton from India and is tightly woven so that the down doesn't poke through.
The down and feathers come from a farm in the northern Indiana and are triple cleaned using an environmentally friendly method. The down-alternative they use is eco-friendly PrimaLoft, a material developed by the United States Army to keep soldiers warm.