A few years ago, Ben Branson was lunching at a fashionable London eatery when he requested a non-alcoholic cocktail. At the time, he had taken a break from drinking, yet still wanted to indulge in the mealtime ritual. When his waitress returned, he was less than enthused.
"It was this pink, fruity, sweet monstrosity of a drink," he recalls with disgust. "It didn't fit with the food, it didn't fit with the occasion, and didn't feel like I had been considered. I felt like an idiot."
Branson, who at the time worked as a brand design consultant, didn't finish the offensive, sugary mocktail. Instead, the disappointing dining experience inspired the Brit to find a solution.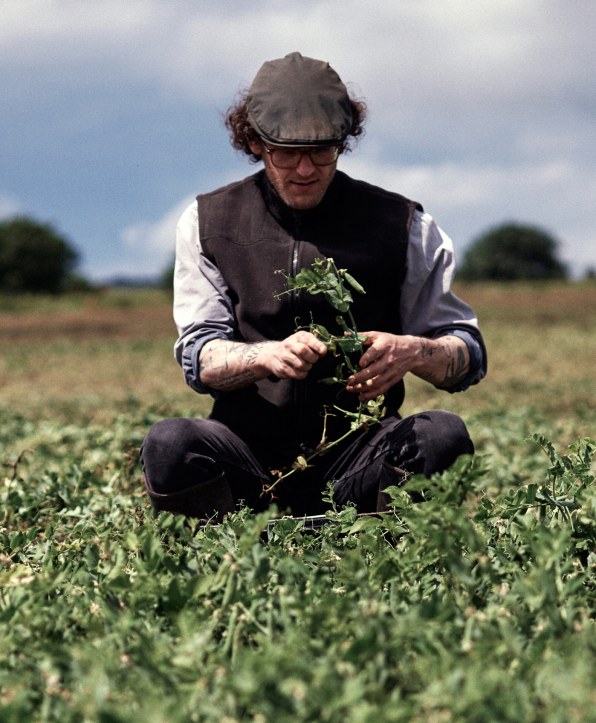 "We're in this world where we can cater for any allergies you've got, we can put people on the moon, we can do all these amazing things," he says. "But for whatever reason, why can you not get a good, grown-up non-alcoholic option?"
Branson took the issue home, quite literally. He spent the next few years distilling peas and hay from his family's ninth-generation farm in Northern England. His guide was The Art of Distillation, a book published in 1651 that offered apothecaries' herbal remedies. Finally, in 2015, after months of tinkering with his copper distillery in the woods, Branson launched Seedlip, a distilled spirit sans alcohol, sugar, or artificial flavors.
Seedlip, which tastes like sophisticated gin, comes in two flavors: the sultry Spice 94 (cardamom, oak, lemon, and grapefruit) and a refreshing Garden 108 (peas, hay, spearmint, rosemary, and thyme). The spirit is meant to be mixed, much like traditional alcohol, with tonics and ginger ale. A 23-ounce bottle retails for $40.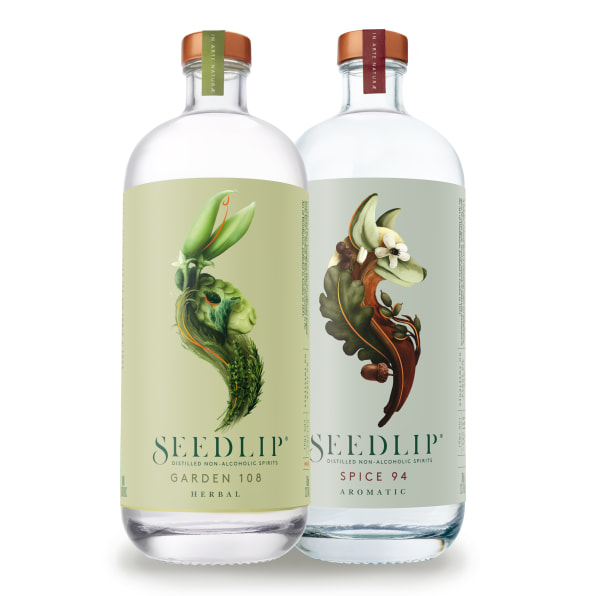 Branson's target audience includes obvious non-drinkers—pregnant women, the sober, designated drivers—but also health enthusiasts looking to pursue a cleaner diet.
In the U.K., for example, a survey found that 1 in 5 millennials doesn't drink, while 66% claim alcohol isn't important to their social lives. Shape magazine reports that more people in their 20s and 30s are cutting back on alcohol, much in the same way they treat processed foods or preservatives. Google searches for "benefits of quitting drinking" increased by roughly 70% in the last five years.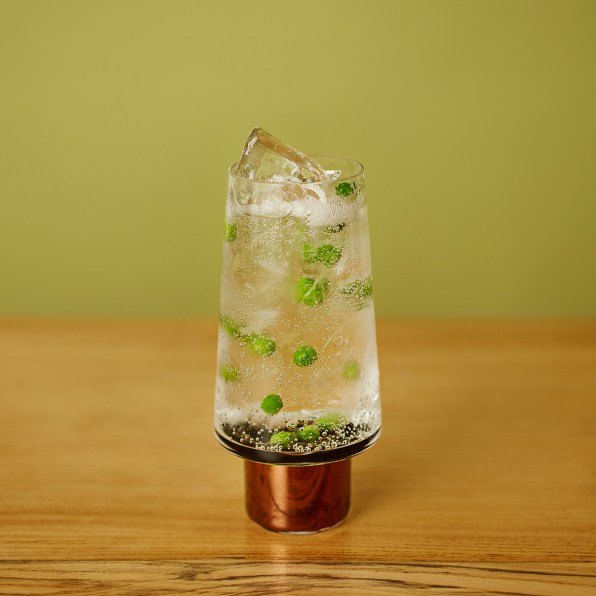 Branson credits 99% of his company's success to the health and wellness trend of alcohol moderation. "People are certainly willing to look after themselves more earnestly," he says. "They're caring more about what they put in their bodies." (It's also partially why Seedlip is aggressively expanding in California, ground zero for healthy living.)
Yet wellness enthusiasts are not hermits. Following a punishing Pilates class, they want to visit a trendy cocktail bar and enjoy the social pastime. Like Branson, they don't want to be subjugated to mocktails better suited for Barbie's Dreamhouse.
The hospitality industry took notice: More than 2,000 bars and restaurants now carry Seedlip to offer high-end, non-alcoholic alternatives. These include household names like Blue Hill at The Stone Barns and The Nomad in New York, and The Broken Shaker in Los Angeles.
And these are not simple offerings slapped on the back page of a drinks menu. Many of New York's top cocktail bars created their own drinks for Seedlip, treating it on par with ingredients like tequila. The American Bar at the Savoy in London, named best hotel bar in the world, features a unique Seedlip cocktail on every single page of its menu. Branson, meanwhile, says there are a few new flavors in the works for those who want to reduce their alcohol intake.
"We're not trying to stop people drinking alcohol—we love the world of alcohol," says Branson. He just doesn't want non-drinkers to feel they're compromising; it's about inclusion, he stresses. "It shouldn't matter whether you are drinking or not—you should be able to get a great drink and have a great experience."