There were a lot of weird things happening at Gucci's show at Milan Fashion Week on Wednesday. For one thing, the room was designed to look like a terrifying hospital, with models strutting around two operating tables with harsh yellow light streaming down on them. Several models walked onstage carrying what appeared to be their severed heads. Others had third eyes on their foreheads. Several carried strange creatures, like snakes and baby dragons.
And then there was the headwear. There were babushka headscarves, a variety of tribal headdresses, plus hijabs and turbans. It was the latter that sparked the most outrage. British-Canadian actor Avan Jogia took to Twitter, saying that Gucci had crossed the line. He tweeted, "could you not find a brown model?" with an image of a white male model in a blue turban.
While Jogia himself is not a Sikh, he made the case that the turbans were appropriating a garment that is sacred to this religious community. Others joined the chorus, labeling calling the Italian fashion house "offensive" and "irresponsible."
and please, other people of colour, this happens to ALL of us, say something even if it doesn't apply to you personally. I got you, if you got me.
Peace and love. ???????? pic.twitter.com/a5PUW5hux3

— Avan Jogia (@AvanJogia) February 22, 2018
However, it appears as if Gucci's creative director, Alessandro Michele, was fully aware of what he is doing by introducing all of these controversial components to his show. Gucci's press release about the collection, distributed at the show, went into full-on existentialist mode. The statement, which links the new collection with the cyborg philosophy of Donna Haraway, begins with a nearly incomprehensible quote from the French philosopher Michel Foucault, about how identity is socially positioned within a binary system, forcing people to be categorized as normal or abnormal.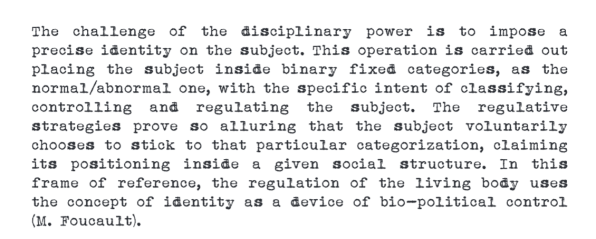 The show appears designed to be as "abnormal" as possible—which, in this case, apparently meant putting cultural symbols, like turbans, on people that would not ordinarily wear them.
It's an argument that might work on a philosophy or literature student. But for the average customer—and especially for Sikhs—it was a massive turnoff. When I reached out to Gucci about the controversy, they declined to comment further.
This is unacceptable and offensive @gucci. Wearing another religions article of faith is not fashion, its appropriation! Sikh men are profiled and discriminated against every day for wearing a turban, yet when you put in on a white person, it's suddenly fashionable and cool?!?! pic.twitter.com/UD0wWjaju5

— Gurpy Colors o(:) (@gurpycolors) February 22, 2018