In June 2017, Bloomberg Philanthropies launched a $200 million effort called the American Cities Initiative with the goal of funding new ways for city leaders to collaborate with each other and improve their residents' lives.
Making metro-level progress (and collectively) is becoming harder but perhaps more vital. States may preempt local decisions around minimum wage boosts, gun control, and sanctuary city policies. Technology has been rapidly changing how fundamental services (like transportation) once worked. And the federal government has abdicated responsibility for funding some basic health and social services while walking away from the global goal of fixing climate change.
To battle that, Bloomberg funded a domestic version of the Mayor's Challenge, one of the funder's long-running international programs, which typically asks city leaders in some global region to compete for funding by submitting bold solutions to their most pressing issues.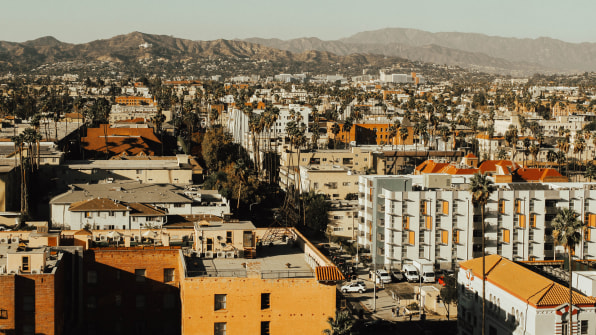 The contest will eventually award one winning city $5 million to implement its idea, along with giving an additional $1 million to four runners-up. So far, Bloomberg has narrowed the pool of 320 applicants down to 35 so-called "Champion Cities," all of whom will receive up to $100,000 in grant funding to rapidly prototype their radical ideas.
Each place has six months to build, test, and reshape their application again based on lessons learned, before Bloomberg announces the grand prize winners in October.
But Bloomberg is already learning more from its early review of the top candidates. James Anderson, the head of Bloomberg's Government Innovation programs, calls the submissions an "incredible snapshot" of metro leaders' "priorities and what's keeping them up at night" along with how they'd like to solve that insomnia.
Nearly one-third of those selected were about adapting to climate change, especially the increased risk of natural disasters. Officials in Charleston, South Carolina, for instance, foresee the need for a specially tailored emergency alert system now that coastal floods often swamp the city. Another top priority is healthcare, with battling opioid addition a fairly common thread. In Huntington, West Virginia, where overdoses are 10 times more common than elsewhere, according to Bloomberg-compiled proposal summaries, city leaders want to attach mental healthcare workers to emergency response crews, both for the sake of drug addicts in need and those who might have "compassion fatigue" from dealing with so many crises.
Another problem being addressed in novel ways is Los Angeles's plan to incentivize homeowners to build an "accessory dwelling" rental unit on their property, in exchange for allowing folks who are homeless (and receiving other support services) to live for three years after construction. "When you read these 35 applications, mayors are saying data matters, mayors are engaging citizens, and they are very focused on collaboration," says Anderson. Those are three messages that I think America really needs to hear right now."
The last time the competition was located in the United States, civic leaders developed several concepts that other cities have expressed interest in or are currently replicating. That includes Santa Monica, California's Well Being Index that ranks whether residents feel "happy, healthy, and connected to the community" in their daily lives to drive reforms around areas where the city is coming up short, and a Providence, Rhode Island, project to encourage parents in low-income households to be more conversational with their young children as a way to bridge verbal and word recognition gaps that can hamper later learning. (This involves an actual word counting device that also measures the ebbs and flows of conversations.)
In the past, Bloomberg worried less about ensuring that all finalists walked away with a prototype in hand, focusing more on a "stretching and strengthening phase" to refine any theoretical gaps in the logic, application, and implementation of some suggestions. That's transitioned more to a learn-by-doing mentality.
"Part of our goal here is to make sure that even those cities that don't win the million dollar implementation award have a rock-solid proposal that they've field tested and prototyped with key constituents," says Anderson. "So that they are well positioned to begin finding additional support." Anderson didn't share specifics, but Bloomberg could likely also help with that.