Westworld is essentially a show about interactive experiences, so making an interactive experience to hype the show is kind of a no-brainer.
At this year's South by Southwest festival in March, during the lead-up to April's season two premiere, HBO will unveil the closest thing in existence to actually going to Westworld. For the uninitiated, Westworld in the series is a tourist attraction in the future where users can engage robot hosts in violent duels or sexual activities in an (ostensibly) consequence-free Wild West environment. Now HBO has made a sprawling interactive experience in which users can tour several different realms of the fictitious theme park, picking up hints about the new season while living through a separate storyline that stands on its own.
Previously, HBO teamed up with the New York-based marketing agency Campfire to bring "Westworld: The Experience" to San Diego and New York Comic-Con. These experiences gave users a chance to briefly explore the Delos Destination offices—where visitors to Westworld first arrive in the show—and take a personality test that functions as a Hogwartsian sorting hat to reveal whether you would be a black hat or white hat (the meanings behind these garments are exactly what you think.). Galleries of weapons, costumes, and props were on hand, and special cocktails were served inside of Mariposa Saloon, home of the show's famous, pop song-covering player piano. Although these experiences were huge hits with the Comic-Con crowds, HBO decided to up the ante for SXSW this spring.
The forthcoming experience, which fans can sign up for starting today at DiscoverWestworld.com, goes far beyond its predecessors to create a more complete immersion.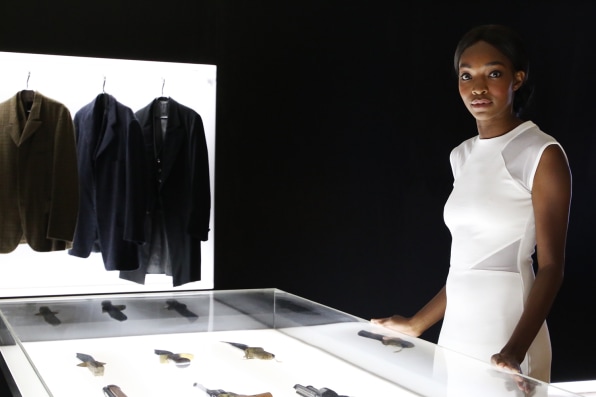 "This time, the question going in was, 'What if we were to rebuild Westworld in its entirety?'" says Steven Cardwell, director of Program Marketing at HBO.
Cardwell's team scouted throughout Austin and quickly found an ideal location for building Sweetwater, the Western setting of much of the show's action. Beyond the elements previous live experiences have already introduced—the personality tests, the hats, Mariposa Saloon—the new one will take users into Westworld to have a proper look around two acres of Sweetwater…and meet the robotic residents.
<system_autoreply link="https://t.co/jGVTGqC3Vt">For_Westworld_Approval </system_autoreply> pic.twitter.com/rZk9D0GF7E

— Westworld (@WestworldHBO) February 21, 2018
Over the course of about two hours, users will first hit EastSide Tavern in Downtown Austin and then take a Delos luxury shuttle to Sweetwater. Once there, they will have the option of either engaging the various hosts in conversation, or simply observing. The hosts, for their part, are not actually robots, but they have all uploaded into their brains a three-act story structure to improvise dialogue around. Anyone willing to ask them the right questions will find recreations of iconic moments from the first season, easter eggs, and some hints of what might come next. It's not a simple exchange of information, however. The dozens of actors participating in the experience are there to interact and to guide newbies—but they're also living scene-setting. Their goal is to make the experience pop.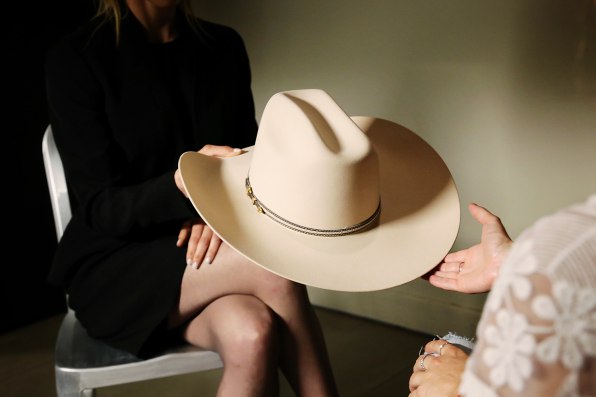 The self-directed tour offers so many possibilities that no two post-game comparisons are sure to exactly line up. Everyone might leave talking about something different—the food at the Coronado, for instance, or sending a digital postcard from the Sweetwater post office. Some fans will also have an even more varied experience, if they're coming into the "park" via one of HBO's travel partners: Lyft will have dedicated cars on the ground, and Delta will have a shuttle flight from LA to Austin that features "hosts" on board, along with personality tests, and some other first steps of the Journey to Westworld.
Among all the different approaches, die-hard fans who will be at SXSW March 9-11 will have an eerie new sense memory of having been inside the park when the show returns in April.