Facebook-owned Instagram has complied with the Kremlin's request to take down a post that was angering the Russian government. The post was related to Russian opposition leader Alexei Navalny's allegations of bribery involving a Putin-friendly oligarch and a top government official.
Navalny, Vladimir Putin's most prominent foe, recently posted some videos on YouTube, in which he claims that mining magnate Oleg Deripaska met with Russian deputy prime minister Sergei Prikhodko on the billionaire's yacht in Norway—a tete-a-tete captured in Instagram posts from a Russian model/escort who claims she was paid to keep the men company.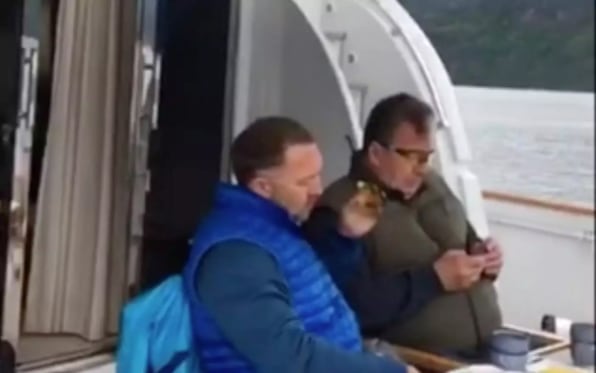 Last week, Deripaska denounced the video, saying it contained "outrageous false allegations," and he successfully sought a Russian court order to take down videos and photos posted by Navalny. YouTube forwarded the order to Navalny, who refused to take down the video, which has been viewed over 5 million times and remains live.
When Russia's communications watchdog, Roskomnadzor, requested that the model, Nastya Rybka, take down her Instagram posts, she took down some of them, but not all of them. When Instagram received the same request, it took down the remaining two posts.
"They are not available in Russia anymore which is really disappointing–we didn't anticipate that Instagram would decide to comply with Russian illegal censorship requests," a spokesperson for Navalny told Fast Company. "Navalny's website has been blocked in Russia too."
An Instagram spokesperson told CNBC: "When governments believe that something on the internet violates their laws, they may contact companies and ask us to restrict access to that content. We review such requests carefully in light of local laws and where appropriate, we make it unavailable in the relevant country or territory,"
As Fast Company's Steven Melendez has reported, Facebook has a history of "bowing to pressure to block content posted by opposition figures struggling to have their voices heard" amid the increasingly autocratic rule of Putin.
Facebook has restricted 195 posts or other forms of content after requests from Russian authorities in the first half of 2017, according to its most recent transparency report. By contrast, Google received 12,462 requests from Russia to remove YouTube content during that same time period. The company says it removed content in 78% of the cases involving Google's products.