Blind, the anonymous chat app of choice for tech workers, has created a dedicated #MeToo section. In keeping with its mission to "bring transparency to the workplace," Blind hopes the new channel will encourage women in tech to come forward with their stories. If anything, I'm surprised this didn't happen sooner since many such conversations were already taking place on Blind.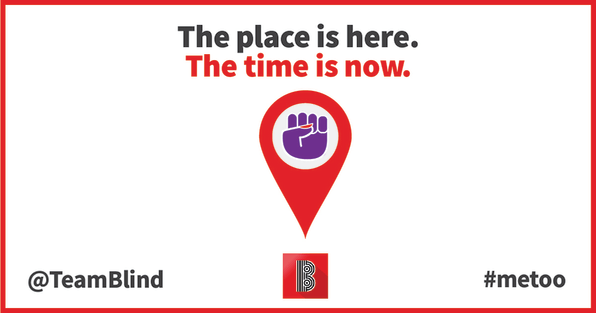 After engineer Susan Fowler wrote about her experiences at Uber a year ago, employees at the ride-hailing company reportedly spent hours on Blind each day, dissecting the fallout from the blog post heard 'round the world. Employees from more than 100 companies–the largest percentage hailing from Amazon and Microsoft–have also flocked to the app. Blind is most popular amongst the tech set, but employees from any industry can use it.
The #MeToo channel is public and can be viewed on the Blind site, though anyone who wants to create a post will have to download the app. As you might expect from an app frequented by tech workers, a few, uh, questionable posts have already popped up. Here's hoping the good outweighs the bad.