Here and Now, HBO's new metaphysical series, wasn't conceived as a reaction to the election. It just appears that way.
"We never wanted to make this The Resistance: The Show, but this is the new reality," says Here and Now's creator Alan Ball. "We live in a different America now, and we decided to make that part of the world the show takes place in."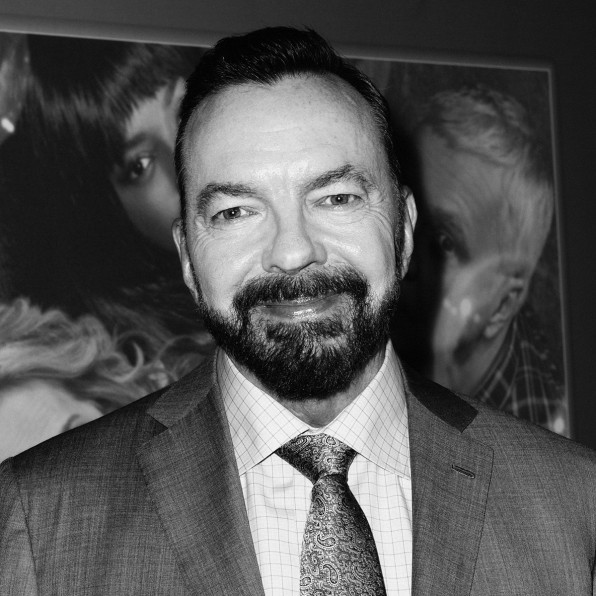 For the multitudes of Americans reeling from life in the Trump era, the show's title couldn't be more accurate—it's undeniably set in the here and now. Like, right now. The Bayer-Boatwright family at the center of the series doesn't spend the entire runtime checking Twitter and screaming at the sky, but they do wrestle with empathy, identity, and hopelessness in a society that's changing too fast keep up with.
Here and Now follows Greg (Tim Robbins), a fading intellectual, Audrey (Holly Hunter), a do-gooder therapist, and their menagerie of mostly adopted children, plucked from such geographically disparate locations that together they resemble a model U.N. When one adopted son (Ramon, played by Daniel Zovatto) starts seeing visions of the number 11:11 everywhere, the family attempts to figure out whether he's a more highly evolved being—or if he's as unwell as the world around him.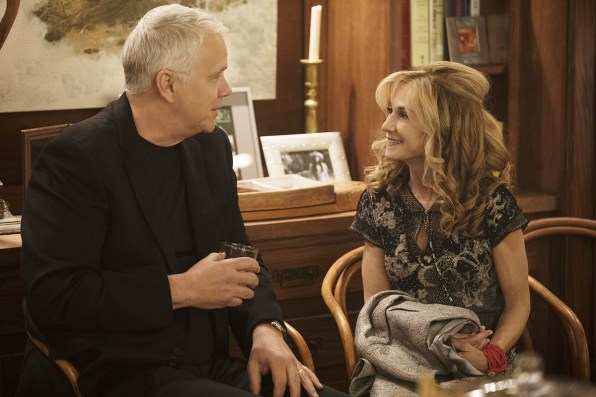 Although the sociopolitical setting of Here and Now was forged in fire on November 9, 2016, the series had been in the works since long before then.
After the end of his last HBO show, True Blood (which followed Six Feet Under), Ball spent a couple years trying to get some movies he'd written off the ground. When none panned out, he turned his attention toward another TV pilot, which also ended up not going anywhere. Finally, he just decided to write something that he himself would watch. He knew that HBO was in the market for a flagship family drama, so he began thinking about what the optimum post-Six Feet Under "family drama" from Alan Ball might look like. The answer turned out to be the pilot for Here and Now, which he wrote during the first half of 2016, and which HBO green-lighted as a series based on one script.
Ball and his producing partner Peter Macdissi actively sought out writers from a wide array of backgrounds to help infuse his show with viewpoints from the ethnic and cultural heritage of the people who populate it.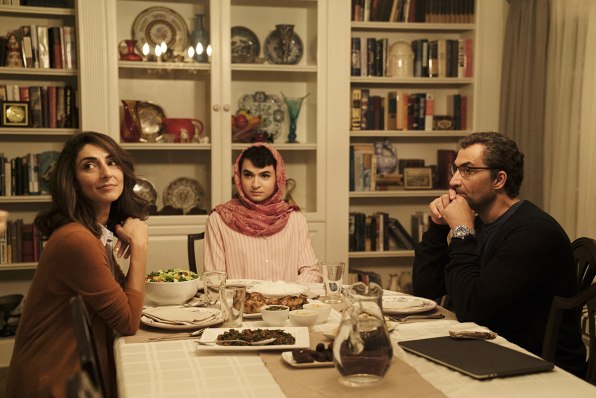 "As much as I like to put myself in the shoes of the characters I'm writing, I can't write from a place of authority about certain experiences—about being African-American or Asian or Muslim in America," Ball says. "These are things outside my organic experience and I wanted to work with writers who could write from their experience. They're going to have story ideas that would not have occurred to me. The more different kinds of minds I have in the room—not just ethnicity, but more cerebral minds, more emotional minds—the better the mix is going to be just to generate stories that are more fully formed and actually have some meat to them."
Starting in October of 2016, Ball spent ten weeks with his assembled writers, fleshing out the initial arc of the season more. During that fall, though, the world went through a seismic shift that ended up having a profound impact on the course of the show.
"The day after the election, we were all sort of shell-shocked and depressed and worried about the future," Ball says. "We put away half a bottle of rum in the writers room, and at one point I remember saying, 'Well, we have to look at this show as a platform to talk about this stuff.'"
Even though Ball conceived the show as taking place in the reality where Hillary Clinton became president and not much had changed, the premise may actually lend itself better to commenting on the reality in which Trump won and everything changed. For instance, Greg and Audrey have no idea that their three adopted children (now adults) poke fun of them for how proud they are of their own progressive nature—nor are they aware of how many on the Right consider people like them to be virtue-signalers.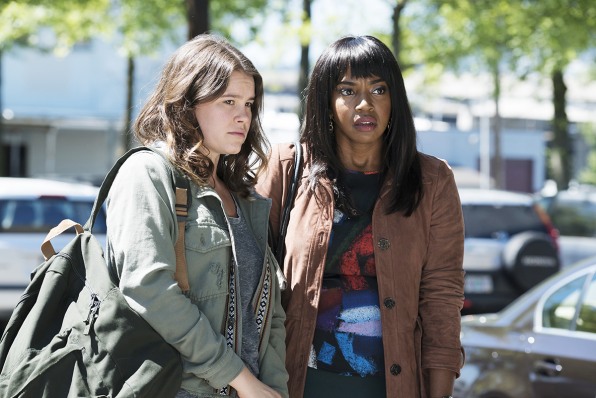 For his part, Ball was completely blindsided by the conservative and fringe pushback against the social progress of the Obama years, and that feeling of surprise and bewilderment is now baked into the show. There's a scene in the pilot in which Greg, Robbins' guru in decline, has a meltdown at his own birthday and at one point laments, "We lost, folks. We lost." This line was tweaked after the election. In the original script, his monologue had more of an "I'm lost and terrified of my own mortality" kind of vibe. By the time the episode was filming, the more succinct version seemed better in tune with how much of the country was feeling.
For all of Here and Now's commentary on society, it is still very much an Alan Ball HBO family drama. Siblings smoke pot together. Marital affairs are contemplated and consummated. The meaning of life remains frustratingly elusive. It's just that in this particular family drama, the daughter who's still a minor (Sosie Bacon) goes to a high school where the Northern European Heritage Society encourages white students to Be Proud of Your Race.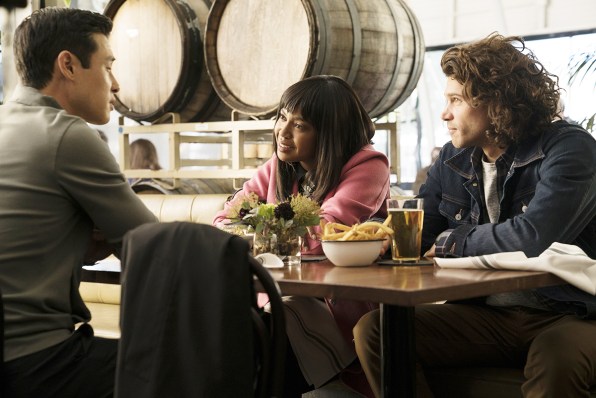 While creating the series, Ball and his writers had the surreal experience of watching some of the post-election fears they'd written into the show manifest in real life. Alt-right celebrities like Richard Spencer found more of a mainstream footing, and aggrieved white men, in general, began offering opinions that shame may have once forced them to keep to themselves. Ultimately, though, one of the only things that had lessened the despair the writers were feeling right after the election was being able to place that despair right into the show.
"I'm very lucky that I have a place to channel all that energy and I think it's a very organic thing," Ball says. "I don't know how one would approach one's work if one was feeling a tremendous amount of cultural anxiety and for that matter, existential anxiety, and have that not show up in the work."