The Winter Olympics will offer 2,400 hours of stuff to watch, live and on-demand from Pyeongchang. And expanding on its efforts for last year's Summer Olympics in Rio, Comcast has built a highly bespoke, interactive experience that goes way beyond what you'd get if you just couch-potatoed your way through the broadcasts offered by NBC Sports, itself part of the Comcast empire.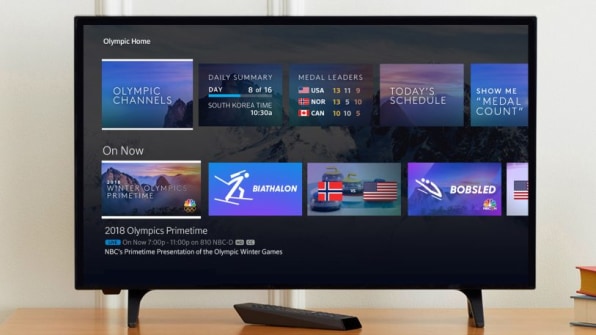 Among the features:
An Olympics home page with tiles to take you to specific feeds, widgets summarizing what's happened thus far, and more.
Curated virtual channels—from "Snowboarding" and "Curling" to "Funniest Moments" and "Best of Team USA"—will let you zero in on whatever aspect of the events you care most about, and just keep watching.
Along with NBC's broadcast coverage, you'll be able to watch video from the NBC Sports app.
Using an X1 remote with voice control, you'll be able to call up an array of facts and stats: Information on specific athletes (such as age and birthplace), summaries of specific sports, tallies on medals won, and more.
Saying "restart this program" will let you jump back in the action without requiring any DVR-ing on your part.
Select events, including the opening and closing ceremonies, will be available in HDR 4K video, with Dolby Atmos sound.
Most of the experience (though not the virtual channels) is also available in the Xfinity app for phones and tablets.
Comcast has been creating custom X1 experiences both for previous sporting events (such as Super Bowl LII) and other TV programming with a vast audience (including The Voice and Game of Thrones). Its offerings for the Winter Olympics are its most ambitious yet: "We see it as a way to bring together a new set of innovations and really put an exclamation point on what we're doing for the customer," says Comcast chief product officer Chris Satchell.