Snap Inc. stock is surging in after-hours trading following the company's blockbuster Q4 earnings report card. Snap, which has hit some stumbling blocks since going public early last year, comfortably exceeded analysts' revenue expectations of $252.8 million, hitting $285.7 million. Earnings-per-share were -$0.13, compared to analyst expectations of -$0.16.
Daily active users also saw a substantial bump of 8.9 million during the quarter to a total of 187 million. According to the company, this is largest increase in daily users since Q3 2016.
As of this writing, the stock is up 22.7% in after hours trading.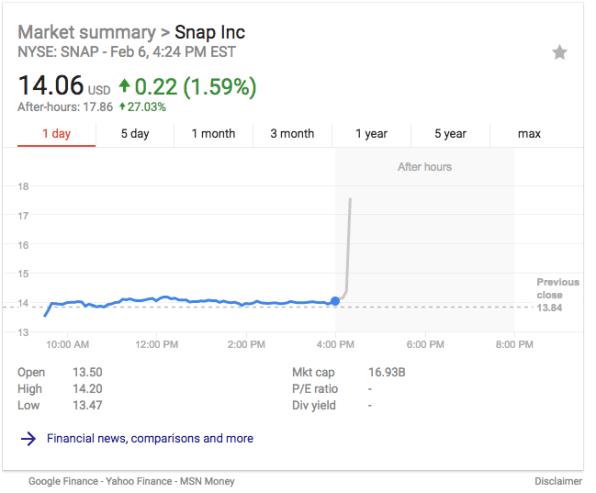 We'll learn more about the company's Q4 financials during its earnings call this evening. Stay tuned for more updates.