Seattle may be best known for two things: endless rain and left-leaning politics. (Fine, you can add Amazon and surging housing prices to that list—more on that later.) Both were out in full force at the Crosscut Festival, where the regional, non-profit news website convened a day of thoughtful conversations with politicians, writers, activists, and pundits.
Julian Castro, the former Obama-appointed secretary of Housing and Urban Development, and Jay Inslee, Washington state's governor, were pressed on the prospect of their 2020 presidential candidacies. Castro answered with a definite "maybe," saying his final decision would come after the 2018 midterm elections. Inslee sidestepped the question with a joke, saying he'd support California governor Jerry Brown, should he ever choose to run.
Castro also offered advice for the Democratic Party, saying it should focus on two messages, as Crosscut's Lilly Fowler wrote: "1. That it stands for everyone, no matter the color of skin, rich or poor. 2. That it will be a party that stands for accountability." Castro also jokingly accused his identical twin brother, Joaquín Castro, a U.S representative from Texas, of buying Twitter followers. "Mine are natural, organic," he said.
The current administration—and the twisted road we've taken to get to it—was the main topic of conversation among former White House staffers David Litt, Scott McClellan, and David Frum. "There's a culture of malice and there is a culture of not caring," said Litt, an Obama White House veteran, describing the current White House. Frum, a former speechwriter for President George W. Bush, highlighted the increasing skepticism in democracy as one of the reasons Trump made it all the way to the White House. He cited recent academic research conducted among citizens in Europe. "Among people born in the 1930s, around 90% said yes, [democracy] is essential. Among people born after 1980, it's about 25%."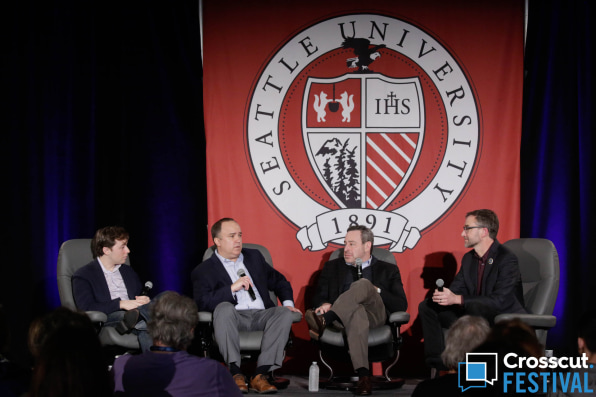 Litt, a former Obama speechwriter and millennial who now writes for Funny Or Die, pushed back on the idea that younger people are done with democracy. Perhaps, he argued, given Clinton's flawed candidacy and Trump's by-a-hair electoral college win, Trump's presidency was something akin to "an accident."
Frum seized upon that idea to offer what he called a possible "happy ending" by way of an analogy. He described the feeling of fatigued driving at night, when an oncoming car's bright lights jostle you awake. "That jolts you, and you spring to your attention, you correct yourself, and the adrenaline from that near-miss gets you safely home," he said. "And I sometimes wonder if that's what Donald Trump could be—that he's the near-miss that gets us safely home."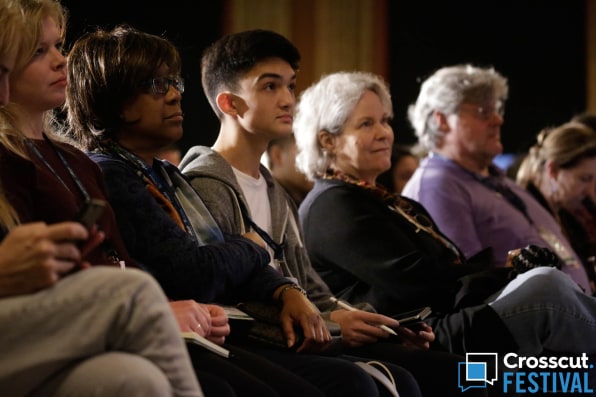 A heavy-hitting panel of current and former police chiefs examined the question of police reform in 2018. Police Chief Anne Kirkpatrick, who joined the Oakland Police Department in early 2017 during the height of a sex scandal, said, "Until you change culture, that reform is limited. Because I can change your policies, I can change your training, but until I change your heart and your mind, that culture does not change."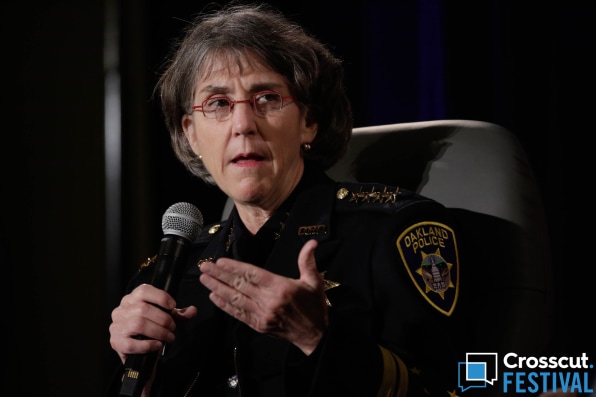 Former Seattle police chief Norm Stamper was challenged on a claim he's been known to make: As moderator David Kroman summed up Stamper's notion, when it comes to policing, "It's not one bad apple—it's the whole barrel that's rotten." Current Seattle police chief Carmen Best defended the integrity of the "hard-working and wonderful people" in the Seattle Police Department. "We have some bad apples that we have to hold accountable . . . but I wouldn't say the whole barrel is bad. "We have really good people who are working really hard to do public service."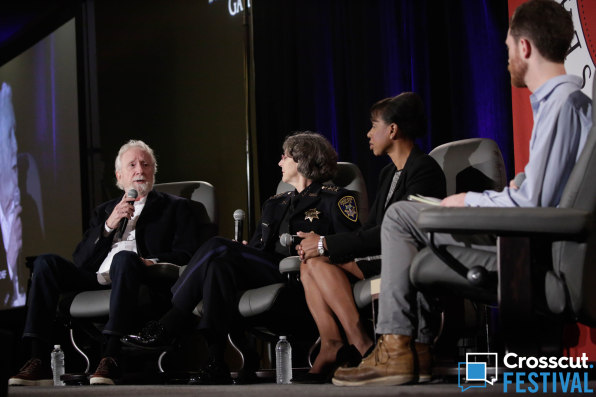 Kirkpatrick agreed, but said that there were systemic issues that impacted "the barrel." Remembering her own department's scandalous past, she asked, "What was the culture in this department that allowed that? If you look at it from that perspective, we're all in that barrel."
And of course, it wouldn't have been a Seattle ideas festival if there weren't opinions about Amazon's local influence. For instance, do companies like Amazon deserve tax incentives from local governments? Tax breaks are common, said venture capitalist Heather Redman, given the "highly portable nature" of the tech industry (see the company's search for a second headquarters—and the local backlash.) Nikkita Oliver, the community organizer who made a strong bid for mayor last year, challenged the idea and others like it as affording too much power to corporations over democratically run governments.
Watch Amazon's Seattle campus quadruple in size in a decade. Story by @ByRosenberg: https://t.co/wWYTkiUq9m pic.twitter.com/z8Jo3EPZim

— The Seattle Times (@seattletimes) November 30, 2017
The impact of Amazon on its hometown is also, many say, reflected in the city's skyrocketing housing prices, and its near-San Francisco measures of inequality. During a conversation on the impact of growth and gentrification on the city, Roger Valdez, the director of Growth for Seattle, put the emphasis on the city council, stressing the need for a greater supply of affordable housing of all varieties and a closer look at policies that, he argues, make it hard to spark any kind of housing development. "Amazon didn't raise your rent. The City Council did," Valdez said, as Crosscut reported.
Even with new construction and new housing, Inye Wokoma, a filmmaker and resident in the historically black Central District, worried about the displacement of the community and the erosion of home ownership. "I'm not certain the new fact of density will provide the kind of flexibility that builds community and relationships that can perpetuate across centuries," he said.
Building community was an implicit theme for the festival and the website behind it. Crosscut is one of a growing number of locally owned, often nonprofit, news-focused web-only publications that are providing stronger coverage in their respective regions, including the Texas Tribune in Austin and Minnesota's MinnPost. Crosscut, founded in 2007 by journalist David Brewster to focus more reporting power on Northwestern politics, policy, and social and cultural issues, became a not-for-profit in 2009, and in 2015, it merged with the local PBS affiliate, KCTS, under a nonprofit called Cascade Public Media.
---
Read more: A Tech Billionaire Wants To Reboot The "Best Music Scene In The World"
---
After a decade of online, reader-supported reporting, the festival was the website's chance to give its Seattle community a space to engage in conversation that previously had just lived in the comments section.
"Crosscut has always been an organization that takes its mission beyond the office walls," Greg Hanscom, executive editor of Crosscut and KCTS9, wrote in an email to Fast Company. "We're about more than just lucid, incisive reporting; we believe that we have to bring people together and foster conversation out in the real world. From that standpoint, this was a real breakthrough for us."
In a letter they sent to the event's attendees on Friday, Barack and Michelle Obama emphasized the importance of real-life festivals like this. "Progress in our nation happens when caring and engaged individuals come together to speak out and hold us accountable to our highest ideals."
Watch video from the festival's main stage here.
---
With additional reporting by Alex Pasternack.