Many investors had been waiting to hear what Apple would say about iPhone sales during the current quarter ending in March. This is mainly because of mixed reports about the sustainability of iPhone X sales post-holidays. The information they got wasn't exactly encouraging. With its holiday quarter results, Apple forecast the following for its next quarter, which ends March 2018:
Revenue between $60 billion and $62 billion. Investors had hoped for $65.73 billion, according to a Yahoo Finance consensus. iPhone contributes more than 60% of Apple's total revenue.
Gross margin between 38% and 38.5%
Despite the lackluster guidance, investors don't seem too upset. Apple stock is up about 2.5% at $172 in after hours trading Thursday.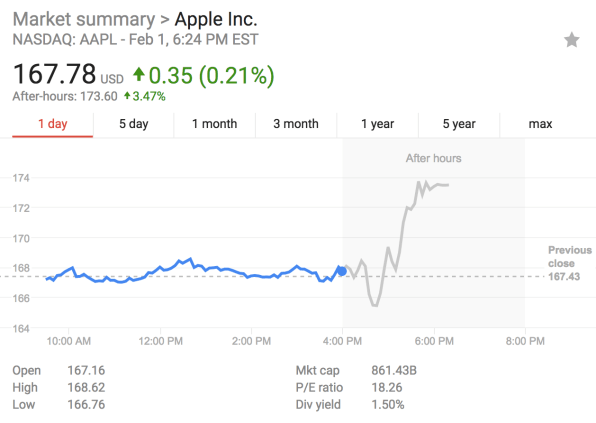 Read more: This 1983 Demo Says So Much About Apple's Past, Present, And Future