The fourth quarter was good for Amazon. The Jeff Bezos-founded company's quarterly earnings report just went live, and here are some of the important numbers.
Revenue: $60.5 billion; compared to the $59.85 billion analysts expected.
Earnings-per-share: $3.75; compared to Thomson Reuters' expectations of $1.85.
AWS: Revenue hit $5.11 billion; compared to $4.97 billion expectations.
Sales: Up 38%
Amazon's stock, which was in decline earlier today, is now soaring. Shares are currently up over 2% in after-hours trading.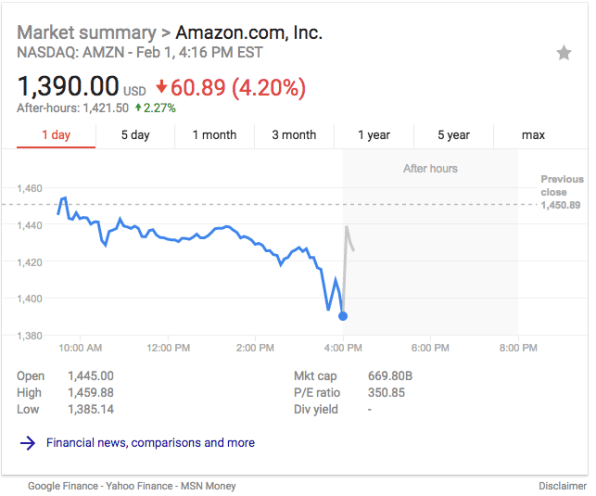 We'll be listening to the earnings call later today–stay tuned.