Once upon a time, Andy Hodge helped bring the world the iPod—a product that entered the still-emerging field of MP3 players and then nailed the idea so perfectly that it became synonymous with the category. Later in his decade-long tenure at Apple, he worked on the iPhone, which did much the same thing to smartphones. Working closely with Steve Jobs on these projects, he says, was like being "a kid in a candy shop, but you had to work very hard in that candy shop."
After shorter tours of duty at Microsoft (where he was general manager for the HoloLens mixed-reality headset before its release) and Dropcam (right before its acquisition by Nest), Hodge is launching a startup he cofounded, Owl. Ending a stealthy period during which the company was willfully cryptic about what it was working on ("We are passionate about creating services and devices to help people deal with real life events that matter"), it's revealed its first product: a wireless camera that mounts on your car's dashboard and records the world within and without.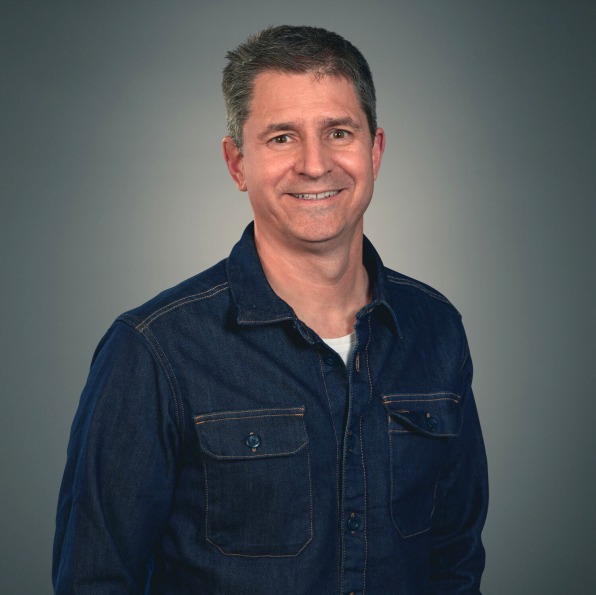 Back when Hodge and cofounder Nathan Ackerman, also a HoloLens veteran, were hatching ideas for a company, "the first thing we thought about was trying to make home security better," explains Hodge. "One in six Americans pay a surprising amount for it." But assessing that market—which is already bulging with products, from the Nest Cam (née Dropcam) to the Ring doorbell—led to an epiphany: "The most dangerous place we are from a security standpoint is the car." Working in Hodge's garage, the startup's founding team began cobbling together prototype car cams.
Now, dashboard cameras—like MP3 players in 2001 and smartphones in 2007–are hardly new in themselves. There are already scads to choose from, with a variety of features and at a range of price points. But Owl saw plenty of opportunity to improve on existing products.
"You see these products that look like cartoons of vintage cameras," Hodge sniffs. "That doesn't have a place on my dashboard. The suction cups alone are bigger than what we have."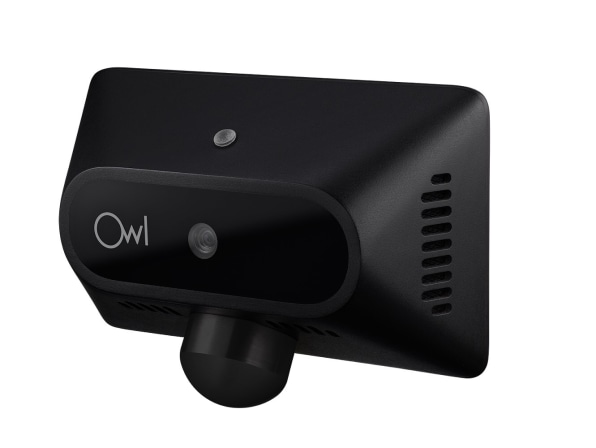 Though the gadget Owl came up with doesn't look at all like an iPod, it's obvious that its creators worked hard to bring an iPod-like sophistication to a clunky product category. Rectangular and resembling a shrunken smartphone in the front, with chopped-off vertical pyramid for a backside, it packs a 2.4″ color touchscreen and wide-angle HD cameras on both sides, allowing it to record interior and front-facing views simultaneously. It also has an eight-core processor and enough onboard storage to keep 24 hours of video. The device draws power from a car's OBD diagnostic port and works even when the vehicle is shut off—an important point given that it's designed to let you keep tabs on your car even when you're not in it. You can use an iPhone to review live and recorded video and save clips, and will get alerts if the camera detects unusual activity at your parked vehicle.
Owl has Wi-Fi and Bluetooth, but rather than being dependent on a phone for connectivity, it sports its own embedded LTE connection, allowing it to upload video directly to the cloud. The hardware lists for $299 and LTE service is $10 a month, with an introductory offer of an Owl and one year of LTE for $349. That price doesn't make it an impulse item, but it's not out of whack with those of other dashcams with inside/outside recording.
The device is designed to install quickly without giving off a do-it-yourself vibe once it's in place. It sits on a bracket that slides between the front of the dashboard and the window, and comes with a tool to nudge the cabling out of sight. In the vehicle that the company used to demo for me, at least, it looked liked it belonged there—and it sports a flashing light that is designed to remind people who are thinking about fooling around with your car that they'll be caught on camera. (Owl doesn't monitor what's going on to the sides of your vehicle and at its rear; additional views are a possible area of expansion for future products.)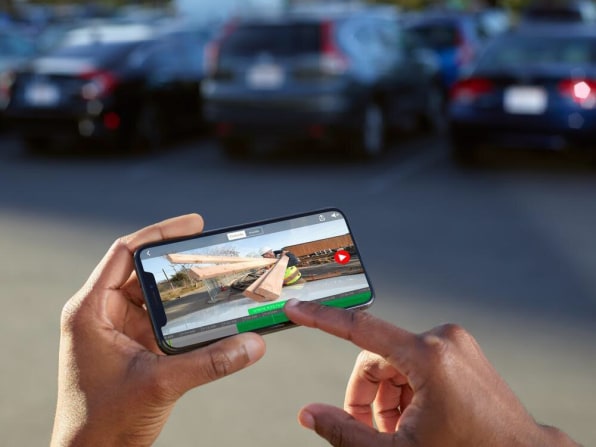 Not Just Security
Instead of singling out one killer application for Owl, Hodge mentions several scenarios. Some of them are the sort of things you'd be just as happy to avoid in the first place, such as documenting accidents, break-ins, and encounters with law enforcement. In any of these instances, you might want to have a video record of what happened: As I chatted with Hodge, my brain rewound to the long-ago time when a dude backed into my Saturn in his girlfriend's truck, apologized—and then later angrily insisted that I'd rear-ended him.
But Hodge says that Owl is also designed to capture little moments that happen both inside your car and outside—kids and pets being cute, oddball stuff going on with other vehicles, and other things that would otherwise go unrecorded, especially if you're a responsible driver with both hands on the wheel. Again, I flashed back to instances where I'd have appreciated having an Owl, such as the day I was stopped at an intersection and spied a tabby cat in the next car over poking his head out the window, enjoying the breeze, and apparently laboring under the misimpression that he was a dog.
Rather than forcing you to jab at the touchscreen while driving, Owl supports voice commands: Say "OK Presto," and it will shuttle video to the cloud, where you can check it out later. Because the device's cameras are always recording, the clips it saves begin before you issued the "OK Presto" command. "You get this sense of being able to capture things you just missed," says JP Labrosse, the company's chief product officer and another former member of Apple's iPod team.
During Owl's development, company employees drove between 80,000 and 100,000 miles with prototypes on the dash recording video all the way. "All the stuff we thought we'd see, we saw," Hodge recalls. "Someone ran into a fire hydrant." Now, when an Owl captures something memorable, the iPhone app's "Share to Owl" option will let its owner show the clip off to other folks—and enter a contest with a daily $1,000 prize.
The fresh thinking that Owl brings to the dashcam category reminds me of how innovative the original Dropcam was when it first appeared years ago. Then again, today's Nest Cams face formidable competition from both me-too products and ones (like Netgear's battery-powered Arlo cams) that do things that Nest Cams don't. "We're going to have some breathing room where people realize we've done something different," says Hodge of his company's new gizmo. If you start to see its ideas rub off on the rest of the market, it'll be the surest possible sign that Owl has created something of lasting significance.