While cryptocurrencies are rocking the whole world at the moment, you can make a case that the impact of the underlying technology–blockchain–may be felt more in emerging nations than developed ones. At least in the next year or so. In New York or Singapore, it's easy to buy a toaster with a credit card. It's simple for most people to get a loan. Your identity is known to government and relatively secure. Getting around doesn't require a crypto version of Uber. We already have the conventional version of Uber.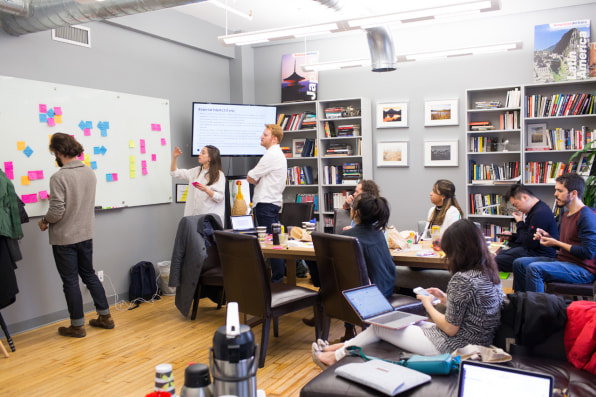 That's not the case in the poorest parts of Africa, Latin America, and South Asia, where people lack basic services in finance, energy, government, and much else, potentially opening the way for new technologies. The ability of decentralized ledgers to offer better record-keeping and personal identity management (to name two areas) may be true game-changers, according to development experts. Indeed, the promise of blockchain was in full evidence at the Davos World Economic Forum recently, according to multiple reports from that shindig.
Moeda is one small but representative example of how blockchains can enable development. It is a microfinance platform that links investors in relatively developed markets (for now, mostly in China) with cooperative businesses in rural Brazil.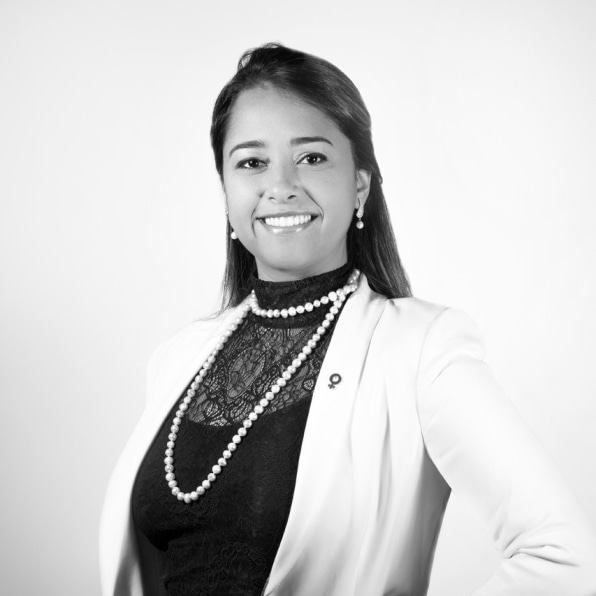 Taynaah Reis, who leads the startup, has spent her whole life around Brazil's large community of cooperative farms and agricultural businesses. Through a governmental program called PRONAF, her father helped find credit for family farms as she was growing up in the late 1990s and 2000s. Now 29 years old, she says cooperatives currently have few options to borrow money. The best bank rates available are in the 120% range but could go higher if cooperatives have poor credit histories and have to resort to credit cards. Government grants are also on offer. But Reis says they tend to be ring-fenced with bureaucratic hassle and protocol.
"I grew up with the cooperative system and I saw how difficult it was to access finance," Reis tells Fast Company. "My country is known for its cooperatives and I see [Moeda] as a way to fight for my country and contribute to something my father helped start."
Moeda is able to send money to Brazil through the genius of blockchain tokenization. Investors buy the startup's cryptocurrency, known as MDA tokens, which they then allocate to businesses through an app. On the other end, several cooperative banks in Brazil agree to exchange the tokens for local currency. In such a way, Moeda ("coin" in Portuguese) is able to side-step exchange rate fees, regulation, and other obstacles normally in the way of impact investing over national borders.
Moeda raised about $20 million in a recent Initial Coin Offering (ICO). At Davos, it announced that it was investing the first $1.5 million in 18 cooperatives, including the Vale do Itajaí Family Farming Cooperative in Dona Emma, in South Brazil (it will get $520,000), and the Lebon Regis Family Farms Cooperative in the same part of the country ($205,000). Reis says the investment will go to buying machinery, like industrial-sized juicers, refrigerators, milking equipment, and cheese-makers, enabling cooperatives to ramp up production, serve more customers, and boost economic development. 
Token investors, who number about 2,000 so far, are told to expect returns of 5%-10%, Moeda says. It plans to make sure the cooperatives pay back the money at that rate by offering them technical assistance, business advice, and by issuing pre-paid debit cards. The cards allow it monitor their spending from an account that holds the investment capital.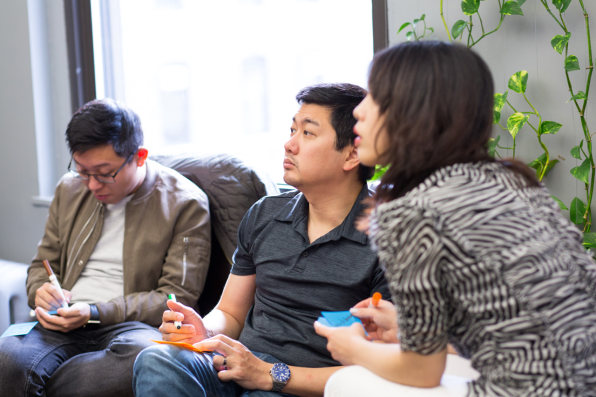 "The main thing we offer the investors is transparency. A lot of people want to help and support humanitarian and sustainable projects, but it's very hard to trust [a recipient] when you send your money abroad. It's also very costly," Reis says.
Moeda grew out of a blockchain-themed hackathon focused around the United Nations Sustainable Development Goals (the 2030 targets covering everything from ending poverty to curbing climate change). One team submitted a concept much like Moeda and Reis, who was organizing the event, decided to jump onboard. Reis's cofounders include Isa Yu and Brad Chun, who birthed the original idea.
There are several other promising blockchain-platforms aimed at the under-banked, including Everex, in Singapore, and Humaniq, in London. The latter uses facial recognition software to identify customers and issues its own HMQ tokens as instruments for making payments. Meanwhile, blockchain technology also has a lot of potential to streamline international remittance and aid payments helping to cut transactions and strip out waste and corruption. In other words: blockchain may be best known as a transaction medium for bitcoin traders in New York and London, but its immediate impact may be felt much further afield.