Marcus Wainwright doesn't care about selling clothes, which may sound odd given the fact that he's the cofounder and CEO of retailer Rag & Bone.
It's not that Wainwright is against having a viable business, it's that the marketing strategy he's developed for the brand is less about "wear this," and more about cultivating the idea of creative freedom. Take, for example, the brand's latest fashion film Why Can't We Get Along.
Starring Kate Mara and Ansel Elgort, Why Can't We Get Along follows in the same vein as Rag & Bone's previous shorts, where the actual clothes are secondary to the concept being expressed and the creators having total control over that concept.
"We give a lot of creative control to the people that we're working with. Given that Rag & Bone is a brand that we feel is incredibly diverse in many ways, we're not trying to pigeonhole the Rag & Bone guy or girl as a specific thing–we're not saying this is your look," Wainwright says. "There aren't really any parameters. The clothes are important, obviously. We're an apparel brand. But we don't ever jeopardize the creative part of it for the clothes, which is probably not wise."
But Wainwright has never been one to play it safe. Last year, he announced that Rag & Bone would no longer do fashion shows–the assumed staple of any high-end brand. While Wainwright says he can't speak for other fashion brands who still do runway shows, for where he's steering Rag & Bone, they're simply not a challenge anymore.
"It's very easy to do a fashion show. I used to know that come February we're doing a show and all I had to worry about was what the styling looked like, what the casting was like, what the music was going to be, what the venue was going to be, and what the run of show was," Wainwright says. "Now it's much much more stressful. I have to think of a completely new idea or an evolution of an idea however many times every year."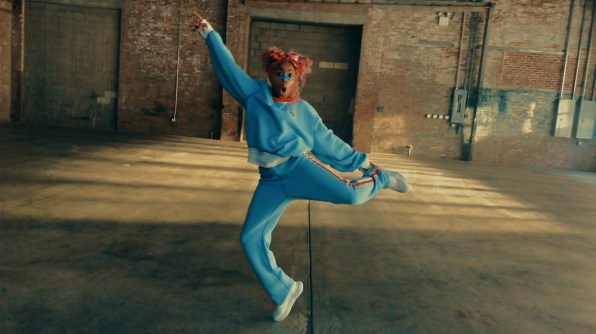 Wainwright has been focusing on films like Why Can't We Get Along and last year's Tribeca Film Festival entry Hair, or campaigns like their self-portrait series. Just like there's set "Rag & Bone guy or girl," there's no set creative vision for the brand–every marketing push is tailor-fit to the director, photographer, or other creative partner behind it, which was refreshingly new for Why Can't We Get Along's codirector Aaron Duffy.
---
Related: New York Fashion Week Is Broken: Here's How To Fix It
---
"In a lot of the other work we do, we're needing to nail the communication or ladder up to the brands somehow. I'm surprised but also excited to think there's something bigger and more abstract that really works for Rag & Bone," says Duffy, who is the cofounder and creative lead at communications and art company Special Guest. "I don't think people are going to watch this and know what they're supposed to think necessarily. A lot of times our clients would be pretty pissed at us if that was the output, but that was the intended output for Rag & Bone. I think more work could be helped by having that perspective."
"We're in a time from an advertising or branded content perspective where people are reaching out for authentic things," Duffy continues. "It's nice to be given the openness to do that."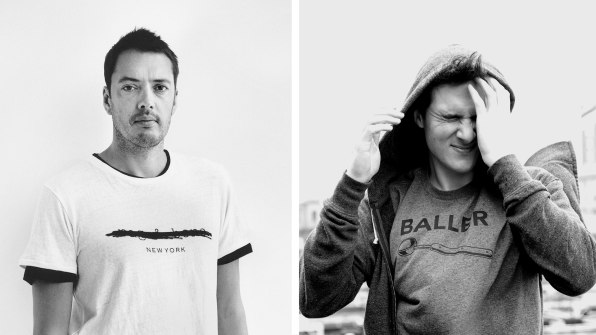 That openness–risks involved–is the space Wainwright wants Rag & Bone to operate in. It may seem like counterintuitive logic for a company to deemphasize what they're selling. But to let Wainwright tell it, he's far more interested in making sure people know exactly what Rag & Bone stands for.
---
Related: A Fashion Show Steps Off The Runway And Onto Instagram
---
"I'm interested in [selling clothes] but I'm just as much interested in building the equity in Rag & Bone as a brand. I'm not only focused on the fact that people should watch a film and go, 'Rag & Bone makes X.' I want them to look at Rag & Bone and and be interested by what we're doing," Wainwright says. "You've just got to be comfortable taking that risk. And we've had in the past things that have been less successful. But fuck it–it's just clothes. And I think people need that these days. People are responding to that freedom. We have a genuine history as a brand. And we've traveled a very genuine path, and I think we stand for that freedom."