Google's Sundar Pichai and YouTube's Susan Wojcicki spoke in unison on the subject of immigration today in San Francisco, saying that most regular folks, and even politicians, could agree to a fair approach.
The tech industry relies heavily on talent from foreign countries, and uses a variety of visa types–like the H1B visa–to relocate talent to the U.S. Half of the Fortune 500 was founded by immigrants or the children of immigrants.
"I think most politicians, if you talked to them in private, would tell you they want to handle this issue … they want to handle this in a reasonable way," Pichai said.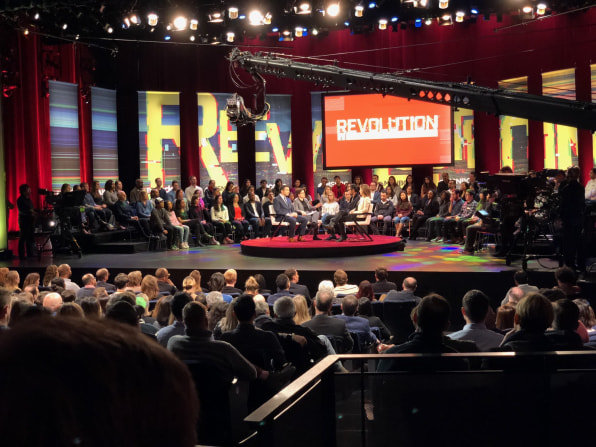 Pichai says Google is active in Washington, D.C., talking to politicians on both sides of the aisle about various immigration bills that have been introduced. He added that it's important that tech companies don't make immigration a "Silicon Valley versus the rest of the country" issue.
The two spoke at the taping of the new Kara Swisher/MSNBC show Revolution: Google and YouTube Changing the World. 
The taping took place as the hours count down to a partial government shutdown in the capital, with immigration as the main sticking point. President Trump further raised the temperature on the issue when he used an expletive to refer to two countries he sees as undesirable sources of new citizens.
"Why does our political system make it so difficult to solve something that most people agree on?" Wojcicki asked. 
Pichai points out that the whole issue of immigration has been magnified by the political environment. "There 300 million people in the country, and we're talking about a few hundred thousand people," he said. 
"Hopefully, calmer voices will prevail," Pichai said. "After we work through all the noise, I think the situation will get better."
The show will air on MSNBC Friday, January 26th at 10 pm ET/7 pm PT.