Film buffs, today's Google Doodle is for you. The search giant is celebrating what would have been the 94th birthday of trailblazing Mexican actress Katy Jurado.
Jurado, who was born María Cristina Estela Marcela Jurado García, rose to the top of Mexican cinema and then conquered Hollywood, too, becoming the first Mexican actress to be nominated for an Academy Award. The Google Doodle was created by artist Ana Ramirez and includes an image of Jurado on a backdrop "inspired by the set of her film High Noon," as well as a rose to represent Jurado's birthplace of Guadalajara, Mexico.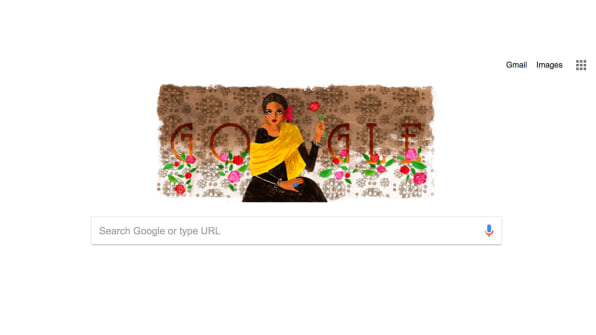 Jurado won the Golden Globe for Best Supporting Actress for her work in High Noon and won several Silver Ariel Awards, the highest honor in Mexican cinema. Adding to her impressive accomplishments, according to the Google post about the doodle, when Jurado started working, she only knew a limited amount of English, and learned her scripts by memorizing how the lines sounded.
"While she was stunningly beautiful, her portrayals transcended the stereotyped, over-sexualized roles written for Mexican women at the time," reads the post from Google. "Her talent at depicting a range of characters helped to expand the parts available to Mexican and other Latinx actresses in Hollywood today." Or as Jurado herself put it, according to her obituary in the Washington Post, "I didn't take all the films that were offered — just those with dignity."