Cofounders Alexia Brue and Melisse Gelula dug deep into tides like "Self-care is essential, not an indulgence," which extolled the benefits of bath time and knitting. "Bringing the fitness studio home" revealed that group fitness has paved the way for indoor sweat sessions, and "High-tech sleep science arrives in the bedroom" discussed smart mattresses and sleep trackers like S+ by ResMed and Emfit.
But the 2018 trend that perhaps said it all was, "Home decor goes woo woo." "Wellness has infiltrated everyone's lives," Gelula tells Fast Company exclusively from their Union Square offices in Manhattan. "It used to be what's in your cupboards or what's in your bathroom, and now it's come out of the cupboards and into every room of the house."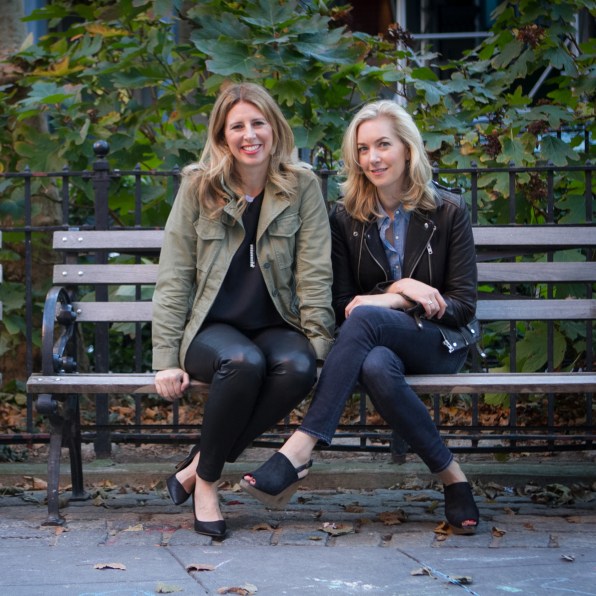 Well+Good isn't just commenting from the cozy sidelines: It's taking action, announcing today that the brand is launching its Good Home vertical, which lends serious consideration to topics like crystals, indoor plants, and the art of making a stylish and Instagram-worthy bed.
"People are looking for permission to unplug, ways to get off technology, chill out more, and so we started noticing that whenever we did things that brought easy access to meditation or yoga studio vibes into the home, people really like that," explains Gelula, who acknowledges her home category's humble bath caddy and scented candle beginnings. For launch, they have partnered with mega brand Ikea on a bedroom challenge content series. In addition, the site will roll out at least five features a week on how the home has become a place of empowerment for women, as well as behind-the-scenes healthy tours with fit-fluencers Nicole Berrie and Taryn Toomey. Well+Good has also enlisted such healthy home gurus as Athena Calderone, who will serve as guest editor for the month of January, and detox expert Sophia Ruan Gushée to further their credibility.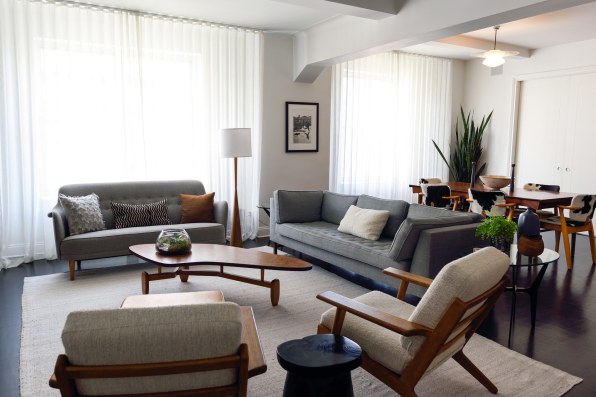 The site already boasts an active audience of 8 million monthly unique visitors, 1.2 million social media followers, and 800,000 newsletter subscribers, but its  existing home coverage is what's causing the most fervor. A December Wabi Sabi decluttering home style piece on the Japanese concept of beauty in the perfectly imperfect had 21,000 entrances in the first 24 hours, while an Instagram pronunciation guide on hygge, the Danish concept of coziness, has nearly 80,000 views (50,000 people viewed it in the first 24 hours). Home, then, became an obvious next frontier for Brue and Gelula to get more eyeballs on their site, though they have been covering it moderately since their 2010 launch. Well+Good readers are 93% more likely to be the first to use the latest home improvement products, and are 62% more likely to advise others on home decorating, according to an April 2017 comScore report.
The brand's movement into home speaks to larger cultural trends, too: According to the latest Allied Market Research report, the global home decor market is expected to garner $664 billion dollars by 2020, registering a 4.2% growth rate between 2015 to 2020. This is only fueled by HomeAdvisor's 2017 True Cost Survey research, which says the average homeowner has spent nearly 60% more on home projects over the past 12 months than in the year prior, many of whom are millennials.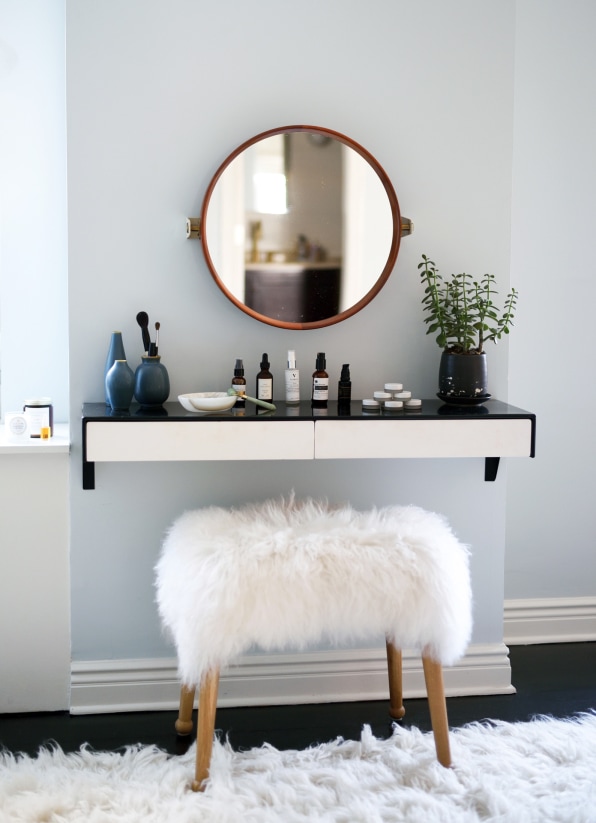 Retailers are also noticing the home wellness trend as evidenced by Amazon's recent prime delivery announcement of bonsais and planters in mid-December, and that you can find hand-carved Himalayan crystal salt lamps at Home Depot. "Crystals used to be a little more fringy," says Gelula of the former. "It was a more of an insider thing. These things have really moved into the places where all Americans are shopping. It's become really accessible, and this kind of information is definitely much more in our wheelhouse than I think some of the other shelter magazines—it wouldn't feel natural to read in Dwell or Architectural Digest."
The duo is banking on their wellness expertise, which they have cultivated over the last seven years, to beat out the competition in the home category from a business perspective. "There's certainly a lot of these places that I'm sure our audience was on, but they didn't have that wellness lens, and it didn't go as deep as we see our readers wanting to go, it felt too 101," says Brue, who rigorously follows the site's advice. (She currently has a tourmaline crystal by her electronic devices at her Upper West Side home to block harmful EMFs.) Peloton Founder and CEO John Foley, who was first covered by Well+Good in 2013 shortly after his brand's launch, agrees. "As Marshall McLuhan says, 'The medium is the message,' and Well+Good is prescient in their coverage. They have hundreds of thousands of the most influential 25- to 50-year old women in major metropolitan areas reading their site, my wife being one of them."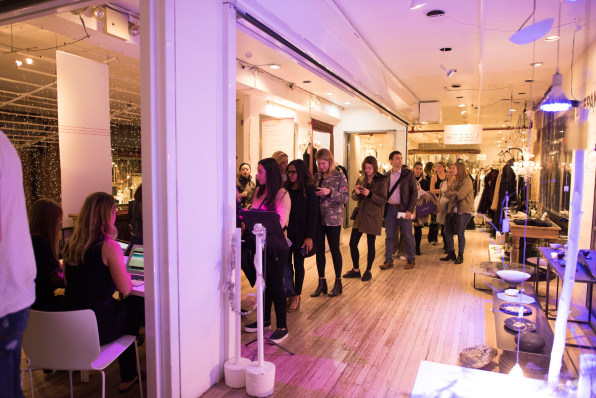 "The medium" in this case extends beyond digital reality through Well+Good Talks, a secondary but equally important part of the brand's business and DNA. These monthly panel discussions, which draw sellout crowds for the ticketed event—prior subjects have included biohacking women's health and the onslaught of digital fitness—will focus on the wellness blueprint for living a tech-enhanced healthy life in February 2018. It's a way to bridge content with experiential, something for which Well+Good has become the gold standard in media. Take its November 2017 MNDFL meditation takeover hosted by fashion designer Donna Karan or the Well+Good Biathlon. At the former, all 105 tickets were sold in the first hour with nearly 300 people on the waitlist, while the latter boasted over 850 total attendees and 50 partner studios, including Flywheel and Mile High Run Club. On average, Well+Good hosts four events a month, from talks to studio takeovers to branded partnerships.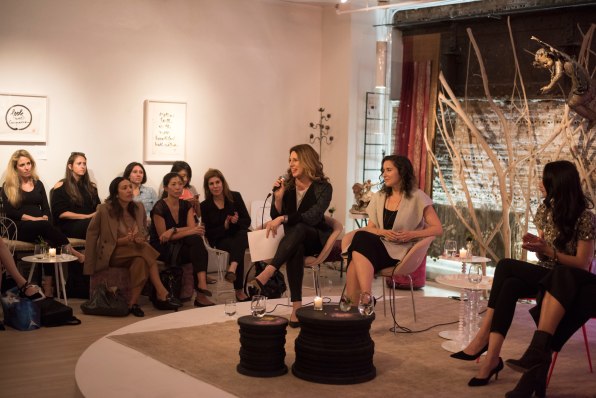 "They are the perfect partner for us," says Athleta president and CEO Nancy Green, who has worked on 75 sponsored events with Well+Good since 2013. "It's not very well done in the [media] industry, but because they are able to curate the right new instructors or modalities, they know how to draw crowds. You've got to deliver, you've got to execute what you are going to do, and they do." Foley agrees, adding, "They are one of these modern, internet-first digital-only brands. With companies like Peloton we're moving so quickly.  [Traditional] female content magazines haven't quickly embraced the digital-first concept that Alexia and Melisse have."
It's all part of Well+Good's master plan to restore its readers from the inside out. Their Good Home launch engages readers in their most private and sacred spaces, but Brue and Gelula want their readers to experience that knowledge in a 360-degree setting, too, which happens to be quite sticky for their bottom line. "We knew that our readers were curious and smart and wanted to learn more, and they wanted to go way beyond just reading about drinking lemon water or knowing we all know we need to sleep more," says Brue. "The content is foundational, but we're also ready to leak out a lot more things."