This year is the year of standalone VR, meaning headsets with no wires and all the computing power built in. And now we know more about how this new era is going to unfold.
Last October, Facebook-owned Oculus announced the Oculus Go, a standalone VR headset that's similar in features and power to Samsung's Gear VR, which requires a high-end smartphone. But at the time, Oculus didn't talk about who it would be working with to power the device. Today, it said it's collaborating with chipmaker Qualcomm and Chinese phone giant Xiaomi on its first standalone headsets.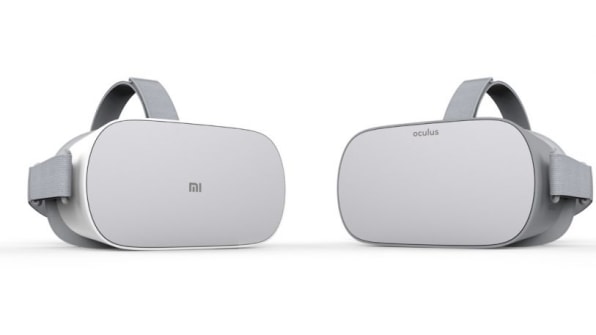 The company is working with Xiaomi on the Oculus Go for most of the world, while the two companies are teaming up on the Xiaomi-branded Mi Standalone VR–a system extremely similar to the Oculus Go–exclusively for the Chinese market. In its blog post, Xiaomi said that "this new standalone category of hardware is designed to bring more freedom and accessibility to VR. Without the need for a cable, external sensors, or a dropped-in mobile phone, standalone headsets represent an exciting new phase of VR hardware."
Both the Oculus Go and Xiaomi's headset will feature Qualcomm's Snapdragon mobile VR technology, as well as a 2K high-resolution fast-switch LCD screen, next-generation lenses, and integrated spatial audio. The Oculus Go is due in "early 2018" and is expected to sell for $199; no details on when Xiaomi's version will ship or how much it will cost are available.
Later this year, Oculus is expected to unveil the developer version of its high-end standalone headset, currently code-named Santa Cruz. That system should rival Oculus's Rift and HTC's Vive, which both require being tethered to a gaming-quality PC, in quality. Also this year, Google and Lenovo will unveil their own standalone.