Things aren't looking good for aging bookseller Barnes & Noble. The company posted its last quarter sales, and this holiday season was especially rough. In fact, sales during the 2017 holiday period were down 6.4%, compared to last year, reports the Financial Times.
On the heels of this news, Barnes & Noble shares have fallen 14% to about $5.58, a 24-year low. The last time its stock dropped this far was in 1994.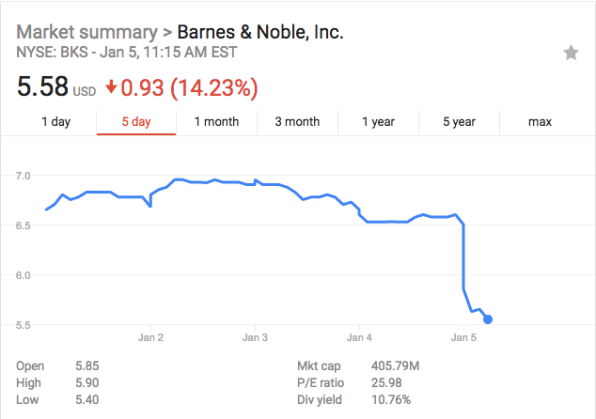 Compare Barnes & Noble's floundering holiday sales to its nemesis Amazon, which said last year's season produced record sales numbers. It's just one knife twist after another.