Stop what you're doing, go to your cereal shelf, and dump every single box of granola, muesli, and chia-hemp-barley flakes directly in the trash, because you can't recycle that stuff and you're going to need the space. Post just announced that, this holiday season, it's giving the world the greatest gift of all—Nutter Butter and Chips Ahoy cereals.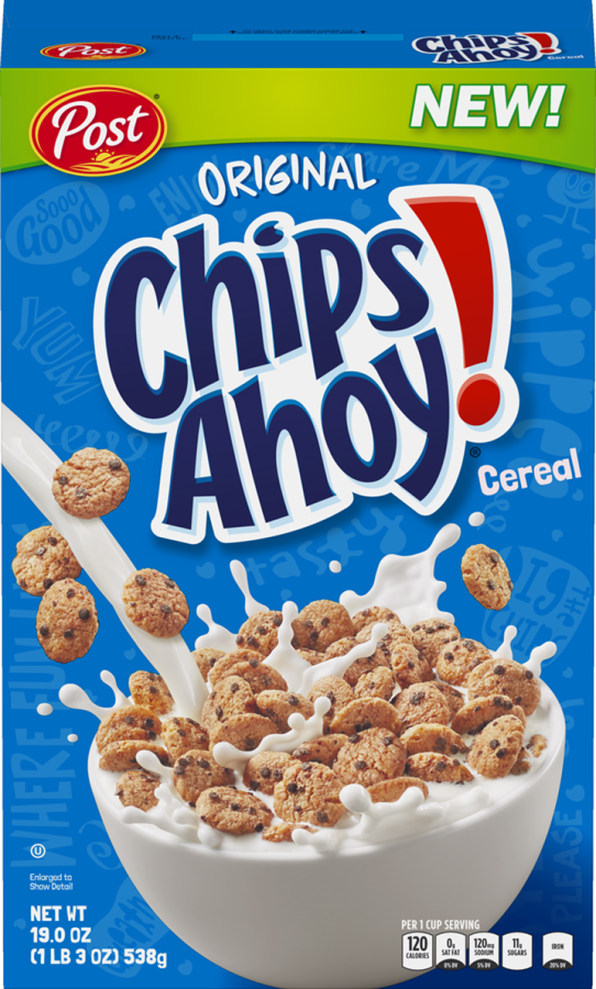 While grownups have the ability—nay, the right—to eat cookies for breakfast every day, those of us who still harbor a smidgen of health consciousness can now eat cookie cereal for breakfast instead. That one word makes all the difference, transforming Nutter Butters and Chips Ahoy from the realm of late-night drunken snack food to extremely mature breakfast option and you'll never have to eat gluten-free avocado toast again.
Nutter Butter cereal is basically health food anyway, with crunchy, peanut-shaped pieces topped with a creamy coating of real peanut butter, while Chips Ahoy cereal will basically be like pouring a carton of milk over a box of Chips Ahoy cookies, but easier to shove into your mouth.
Cereal lovers can find both cereals online on December 22 and in stores December 26.