Ikea wants to make sure its employees are gearing up for the future–so it's giving them some gear. The U.S. division of the flat-pack furniture behemoth is giving 14,000 employees virtual reality headsets for Christmas.
While the press release it sent out was filled with niceties about how "IKEA understands the world around us is changing" and how the gift "represents new ways of viewing the world," the fact is, VR headsets are just cool. (They're the HamiltonBuhl VR glasses seen in the picture below.) Plus it helps position Ikea as a forward-thinking company, an image it's been honing with an augmented reality app that lets people virtually see how their Ikea furniture will look in their home.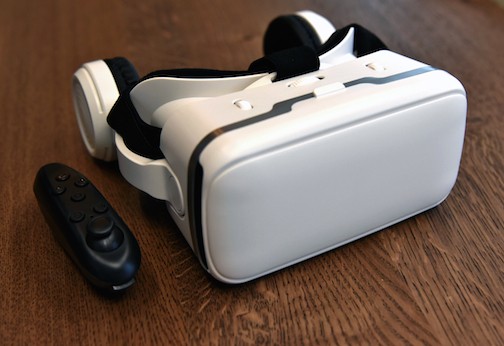 Preparing for the future requires more than nifty tech, however. That's why the company says it will allocate $113 million into the retirement funds of 123,000 employees. Each U.S. worker will receive $1,403, the company says. So this is a good place to note that I quit and am getting a job at Ikea.
Updated with additional info from Ikea.